THE SELMER FUTURAMA CORVETTE AMPLIFIER - FIRST SERIES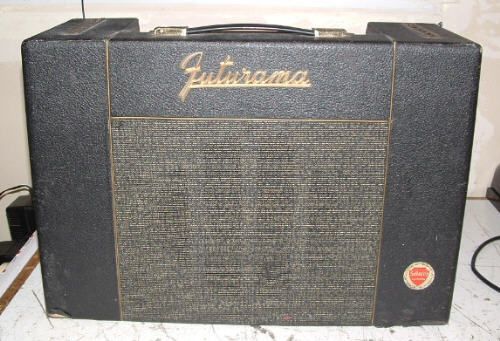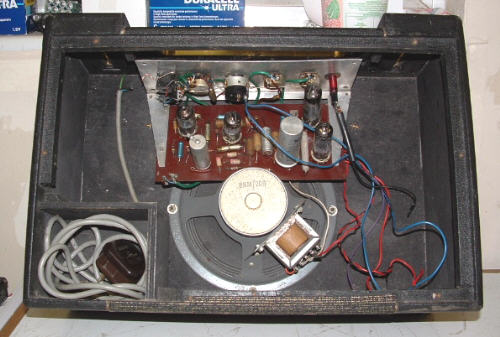 Note: The power transformer has been removed from the amp in this picture.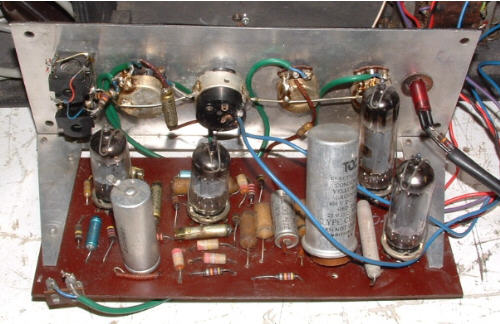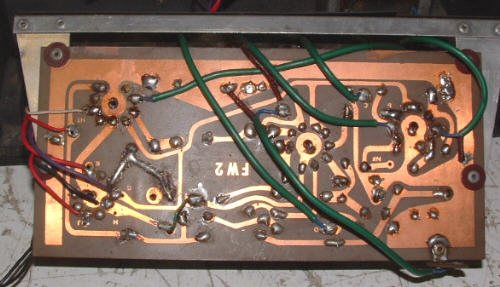 The "FW" logo on the printed circuit board can be clearly seen, indicating that the first series Corvettes were made by the Fenton-Weill company for Selmers.
---
ALTERNATIVE FIRST SERIES STYLES:
FIRST SERIES CORVETTE (1963/64) OWNED BY TIM FLETCHER: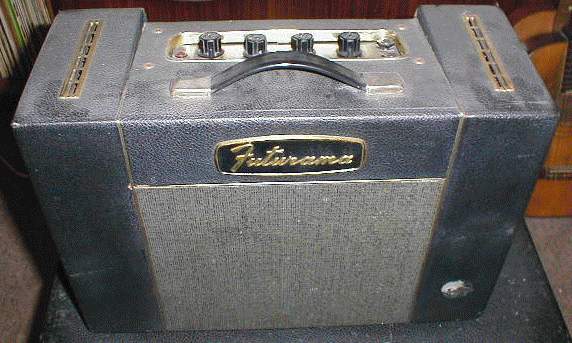 FIRST SERIES CATALOGUE IMAGE (SEPT 1963):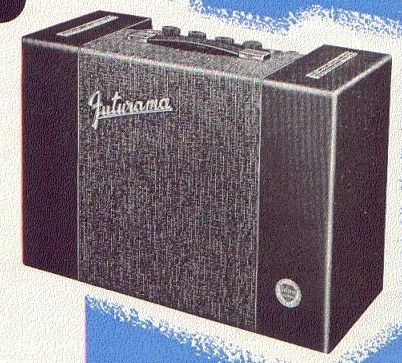 ---
Return to FUTURAMA AMPLIFIER PAGE.