SELMER THUNDERBIRD TWIN 30 AMPLIFIER - CROCODILE PERIOD
1. A SUPERB EARLY VERSION, SERIAL No: 16207, COURTESY OF MORRIS BARUCH, FRANCE: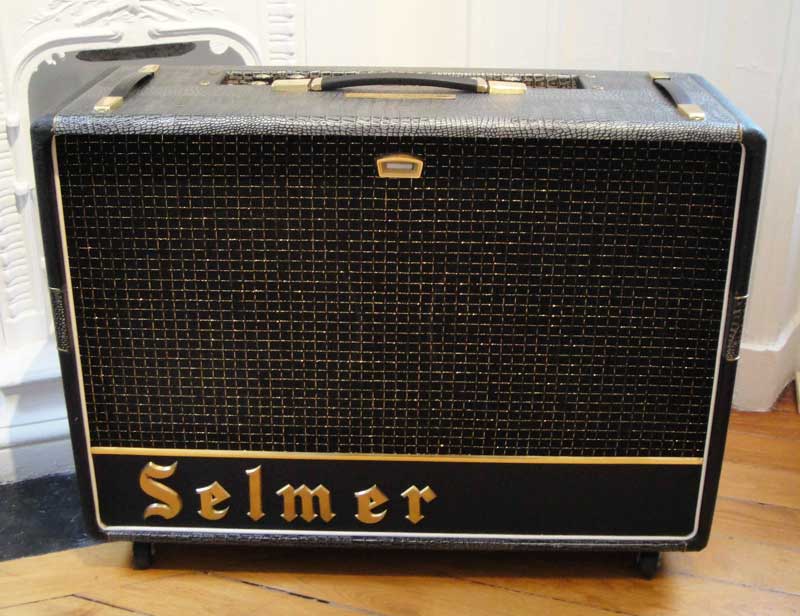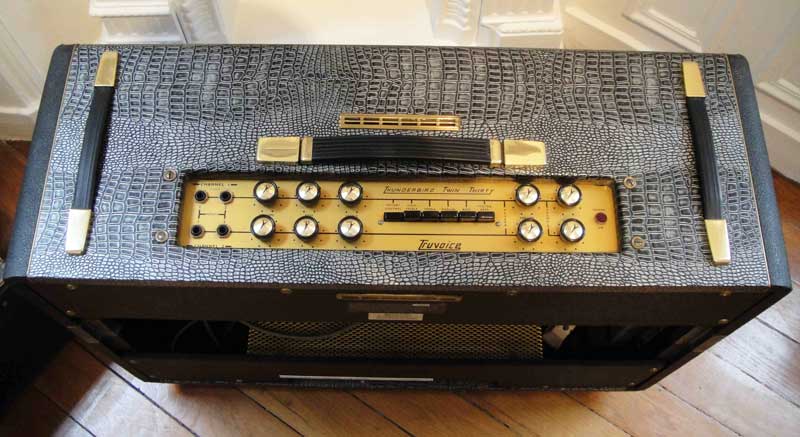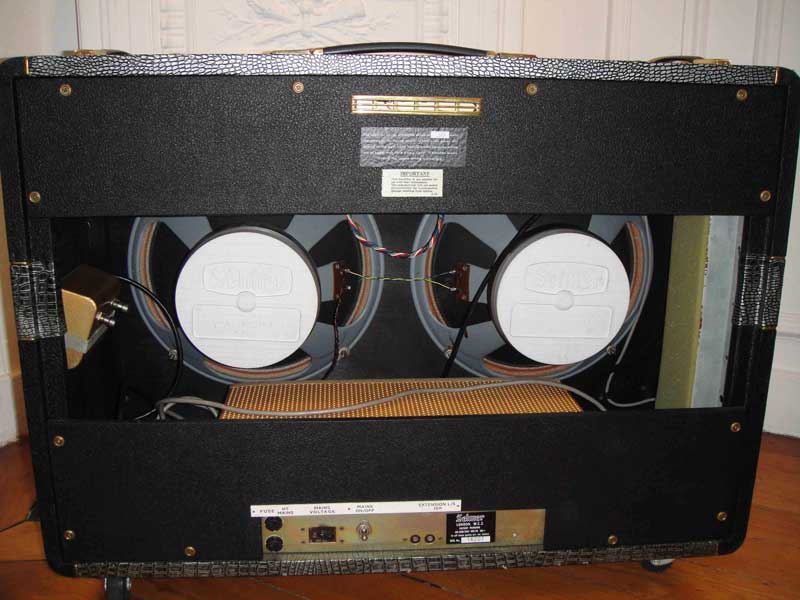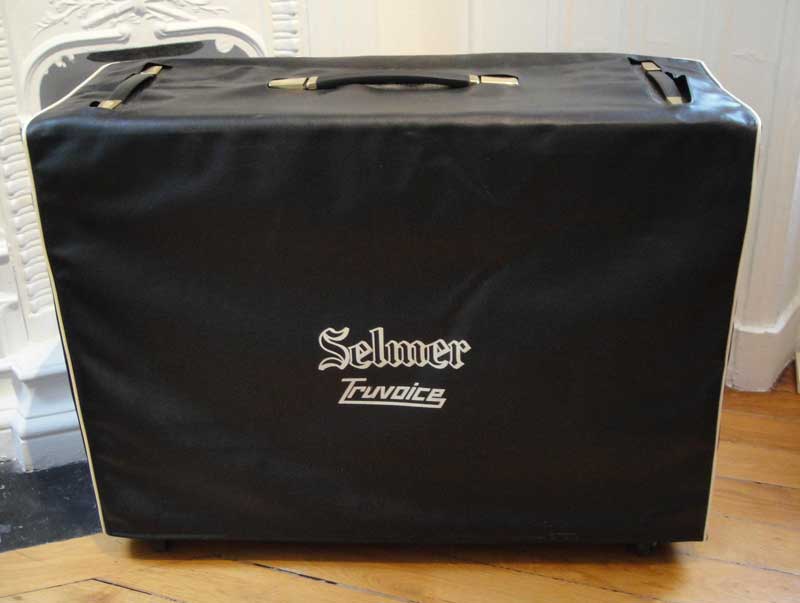 This amp still retains its original plastic cover, provided as standard with every Selmer amp sold when new.
CLICK HERE to see internal photos of this fabulous amplifier.
---
2. EARLIER VERSION, COURTESY OF ERIC AHO, FINLAND: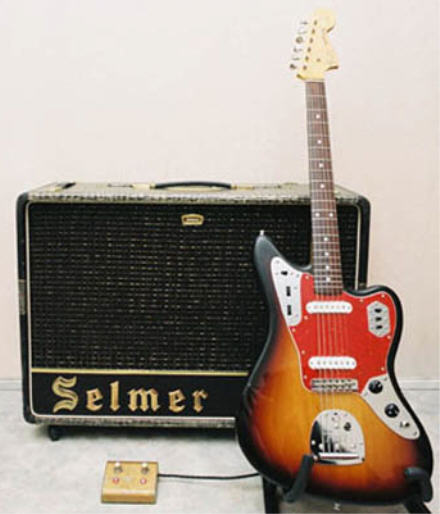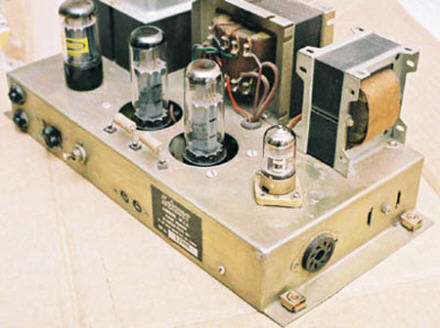 Power amp section with two EL34 power tubes and GZ34 Valve Rectifier.
Early Thunderbird 30's were fitted with two KT88 power tubes. This particular amp has either been converted to EL34's at some stage after leaving the factory, or Selmer themselves have used a chassis originally intended for KT88's after making the decision to change over to EL34's - note the overlarge holes in the chassis top that would originally have been intended for the larger KT 88 valves. See below: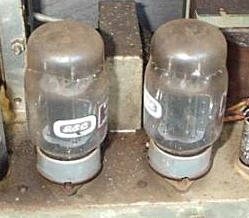 Twin KT88's (in this case fitted to a Twin Selectortone power amp.)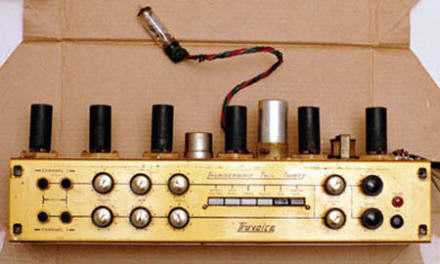 Note the "magic-eye" tube on the wire leading off the main pre-amp section.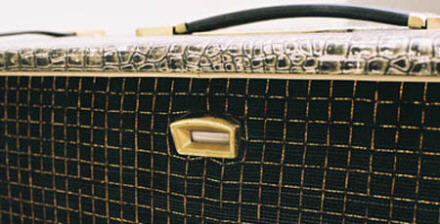 The famous "magic eye" which winks at the set speed of the tremolo circuit!
---
3. LATER EXAMPLE, COURTESY OF DAVE PAUWELS, ONTARIO, CANADA: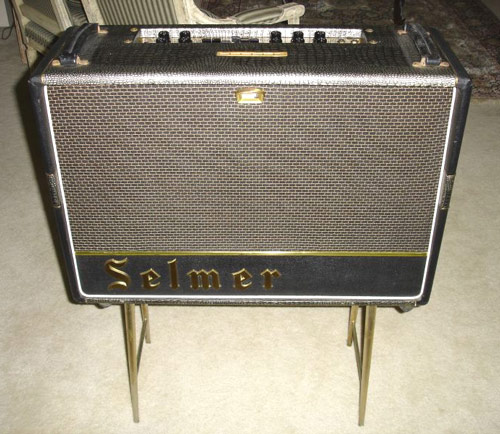 Note that only two handles of the leather/staple type were fitted to the later version.

The control knobs were also changed to the all-black type with Selmer logos on the later amps.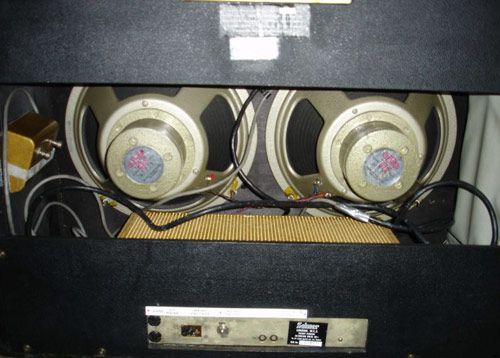 Interestingly, this amp had the Alnico Type T-731 Celestion speakers fitted.
The original "legs" folded up under the cabinet.
---
Return to SELMER AMPLIFIERS - THE CROCODILE PERIOD