Amps

THE GENE VINCENT SELMER AMPLIFIER PICTURE GALLERY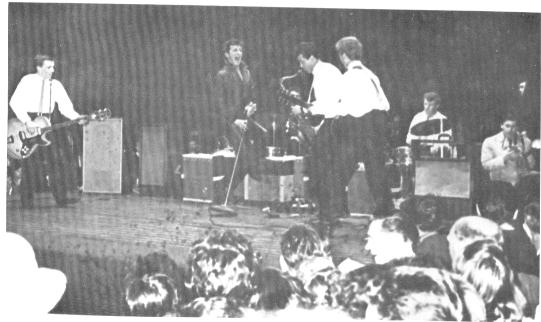 Gene Vincent doing the business at the Liverpool Stadium on Tuesday, 3 May 1960. Looks like two red/cream Stadiums and an even earlier maroon TV 15 in the backline. Not a Vox in sight!! That goes to show that Selmers really did reign supreme at that time.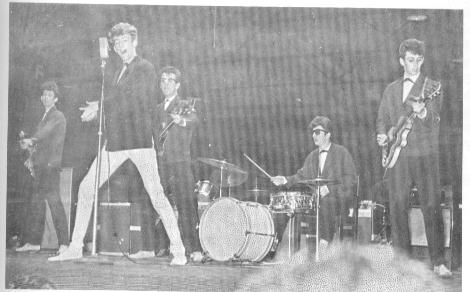 The local "top-band", Rory Storm and the Hurricanes were supporting Gene at that gig. Now where have we seen that drummer before? (Nice hair style, Ringo!)
The lead guitarist is playing a Hofner Club.

Great pictures, which really do capture the atmosphere of those heady days!
---
Return to FAMOUS SELMER USERS GALLERY
Return to SELMER AMPLIFIER MAIN PAGE