HOFNER ROSEWOOD BAR PICKUPS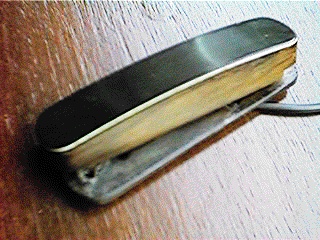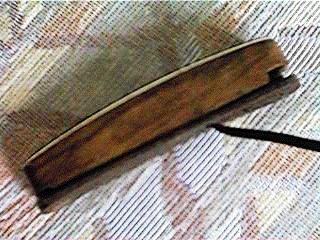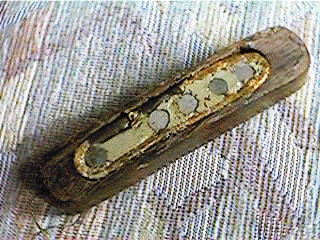 The pickup with the black plastic top cover removed, showing the pole-piece magnets encased in a putty-like material and surrounded by the coil. Note that only five magnets were fitted to these pickups in order to compensate for the loud 2nd string.
A COIL REMOVED FROM A HOFNER BAR PICKUP:
Top and Bottom photos of the coil and magnets of another pickup after they had been removed from the casing.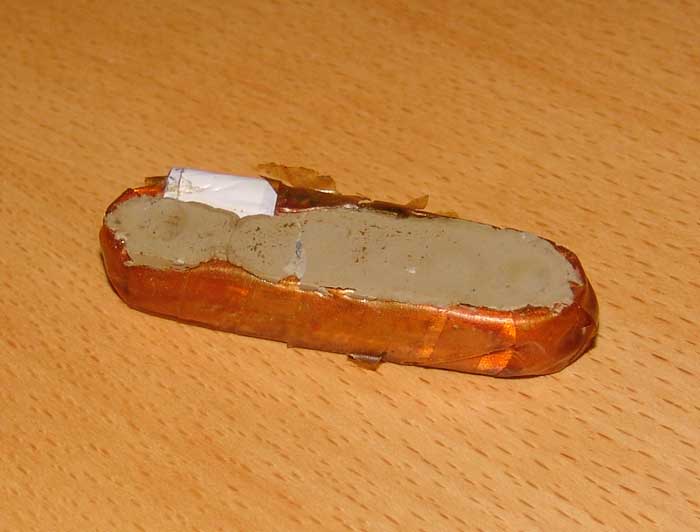 EXAMPLE OF A HOFNER WOODEN BAR PICKUP, COURTESY OF ALAN EXLEY OF PROJECT GUITAR PARTS: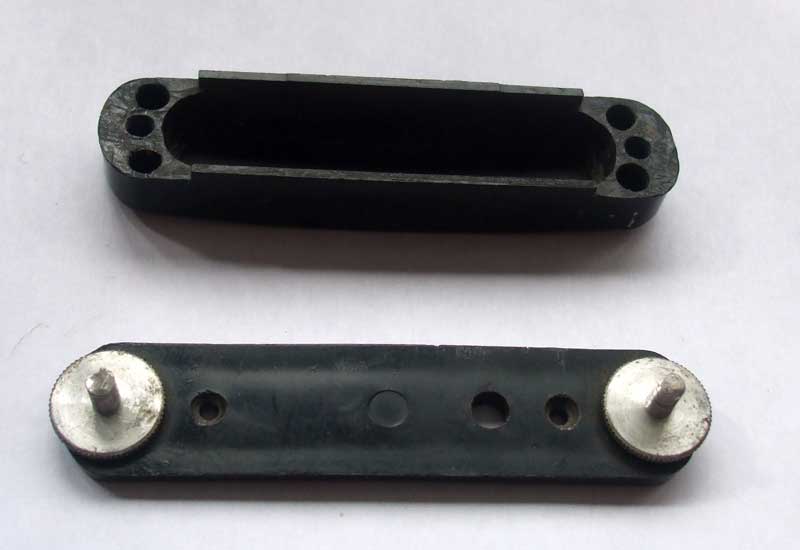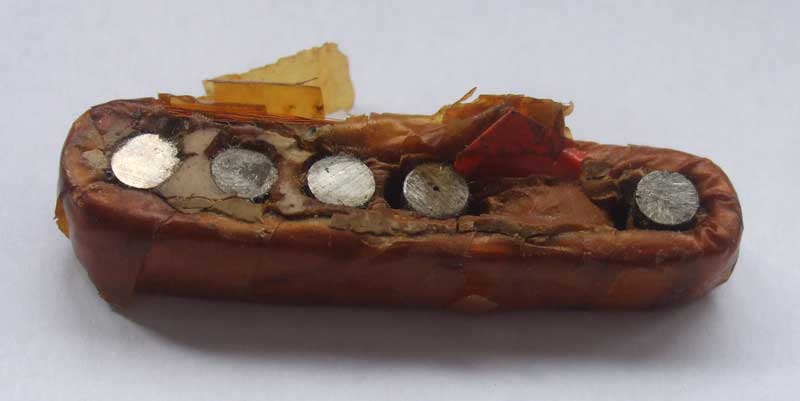 ---
Return to MAIN PICKUPS PAGE.