INTERNAL PHOTOS OF THE HOFNER TYPE 512B SINGLE COIL PICKUP
COURTESY OF BRETT BRUBAKER, IOWA, USA WHO RE-WOUND THE PICKUPS & TOOK THE PHOTOGRAPHS, TOGETHER WITH SANDRO NABAIS, PORTUGAL WHO OWNS THE PICKUPS:
BRETT: "I found these 512s to have plastic bobbins that fit over the centre blade of the pickup. They are wound counter clockwise (anti clockwise) with 43 gauge wire.
The coil's inner wind was attached to a fine insulated wire and routed through a small hole in the bobbin. This fine insulated wire was then attached to the frames ground point .
The outer wind of the pickup was attached to a fine insulated wire and soldered to the output lead. The braided shield of the pickups lead is attached to the frame's ground."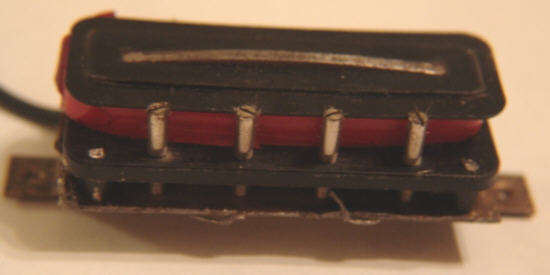 Bobbin with pole screws.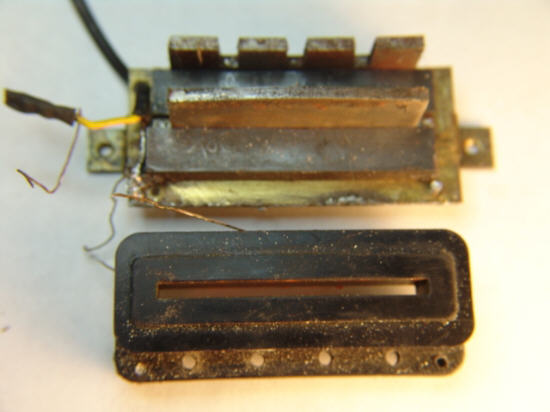 Frame and bobbin, a bit out of focus but it shows the pole-piece holes. The two magnets are lying flat on each side of the centre "blade". By the way, the magnets are ceramic, not cast alnico as was used on all previous Hofner pickups.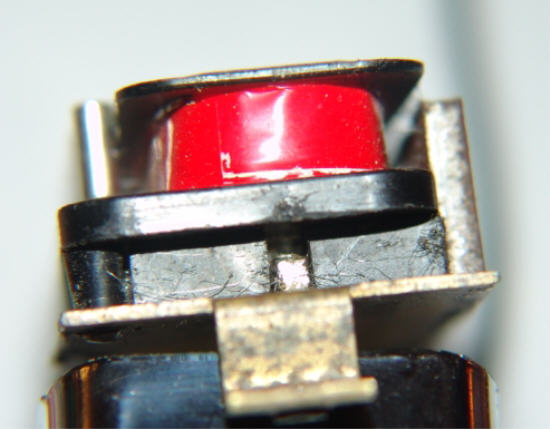 Bobbin end showing magnet arrangement and screw pole-pieces on right-hand side. The two horizontal magnets can be clearly seen under the coil bobbin.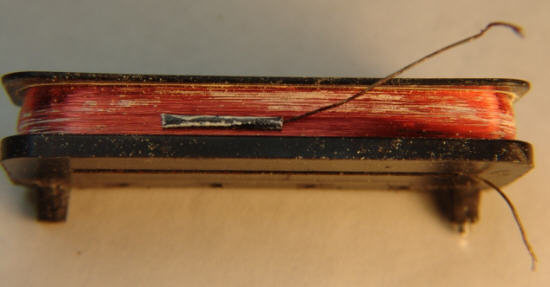 Bobbin with tape removed, exposing the single coil.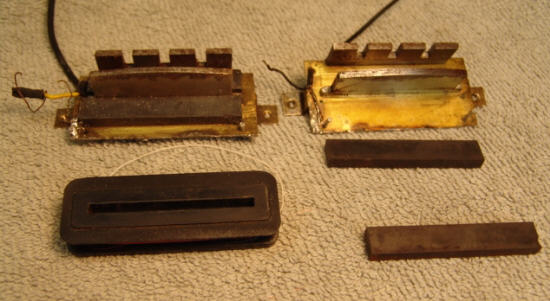 Two frames, one with magnets attached, and one with them laid in front.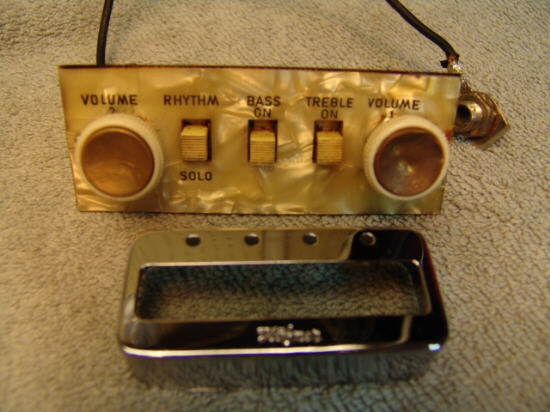 Pickup Top Cover and the Control Panel.
NOTE:
Brett Brubaker is prepared to undertake repair work on Hofner pickups. He lives in the Des Moines area of Iowa, and can be contacted at foggymtn2002@yahoo.com
THE PICKUPS BACK ON SANDRO'S HOFNER 500/1 BASS: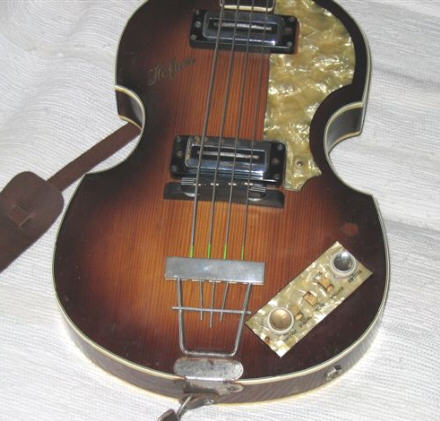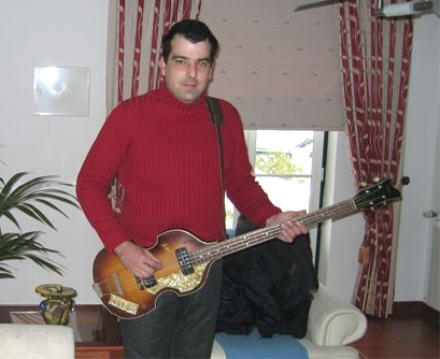 ---