c1958/59 HOFNER COLORAMA ELECTRIC GUITAR
SERIAL NO. 293
COURTESY OF OWNER, JOHN WALSH OF BASINGSTOKE, ENGLAND (AND HIS BROTHER-IN-LAW, RAY HOLLINGWORTH !)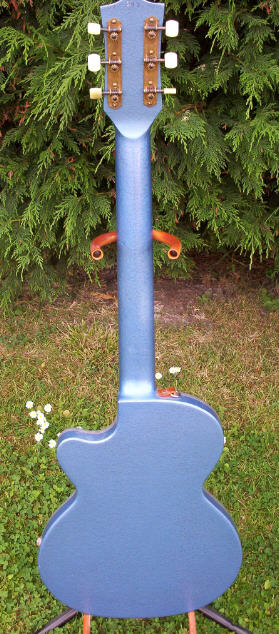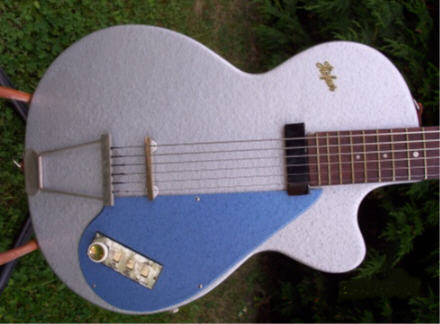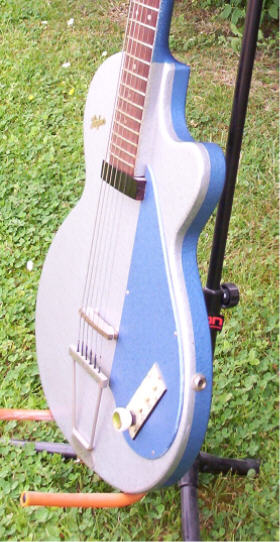 JOHN & RAY'S DESCRIPTION OF THE GUITAR:
"The guitar is in very good condition for its age, almost un-played. No fret wear or buckle scratches, and with the original lead !! The leather strap rings are as new. Serial No is 293. It has a very mellow tone (it has flat-wound strings fitted), almost emulating the thick chunky sound of a Gretsch (George Harrison-ish maybe??).
Such a "cool" guitar to play and cherish !!"
---
Return to VISITORS' GALLERY - HOFNER UK DISTRIBUTED SOLIDS