c1962 HOFNER "THINLINE CLUB" SEMI-ACOUSTIC GUITAR
SERIAL No: 553
COURTESY OF GREG FEO, CALIFORNIA, USA: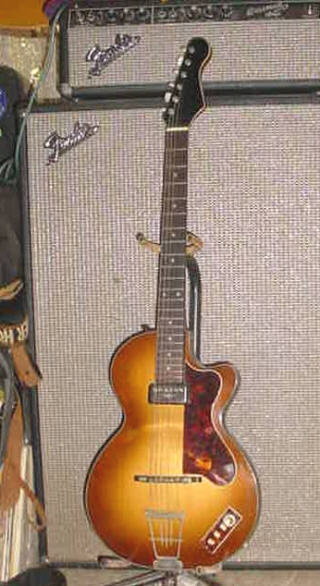 On the face of it, a nice brunette Club 40. However, this is a Club guitar with a difference! i.e.:
the very slim 1.25" deep body instead of the normal Club's 2" depth

the bolt-on neck instead of the usual set-neck

the six-in-a-line headstock

no "zero" fret

no Hofner logo anywhere on the guitar, except on the pickup casing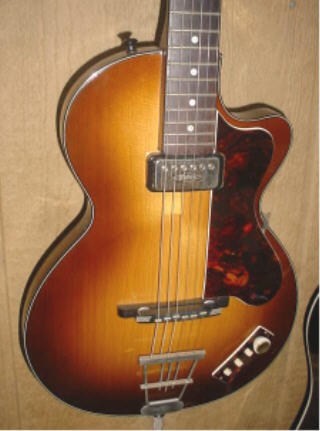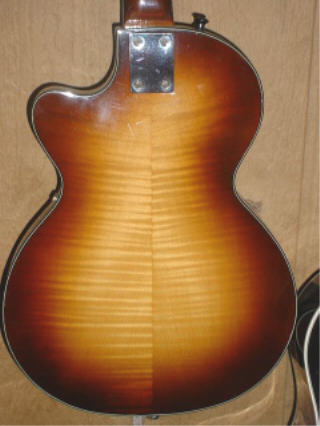 Note the absence of a Hofner logo on the headstock. There is also no "zero fret" which is unusual for a Hofner Club.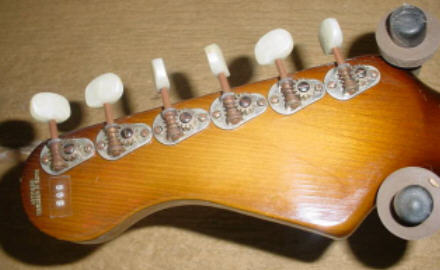 "Made in West Germany" plus a Serial Number (?) is on the rear of the headstock.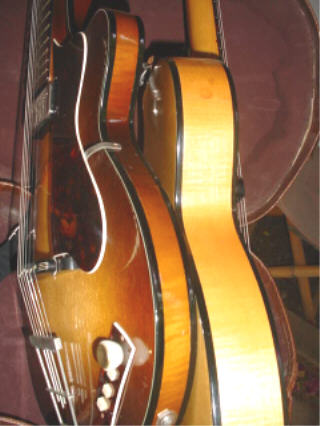 Note the difference in body thickness compared to that of a conventional Club guitar.
---
Return to VISITORS' GALLEY - EUROPEAN/US ARCHTOP GUITARS


Return to GREG FEO'S COLLECTION PAGE