1974 HOFNER MODEL 496 ACOUSTIC GUITAR
COURTESY OF TOM DEES, TENNESSEE, USA: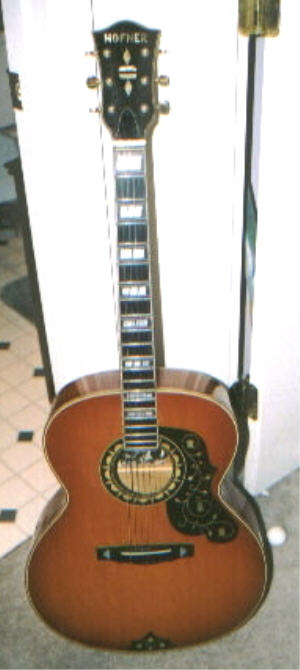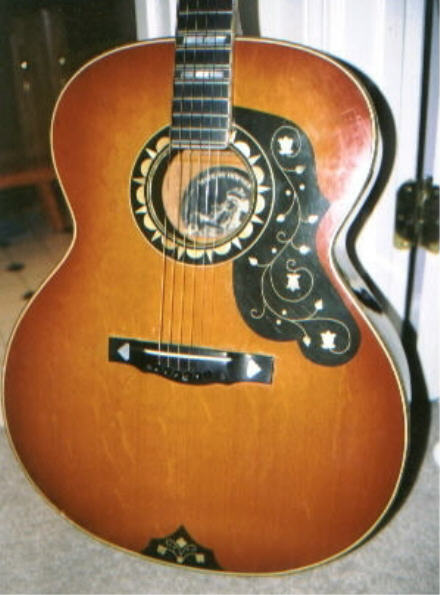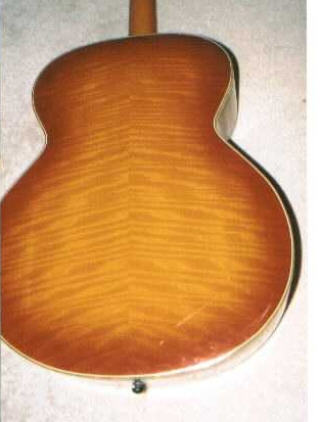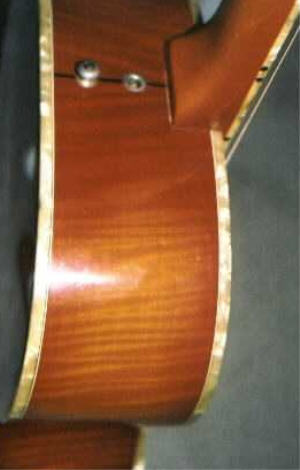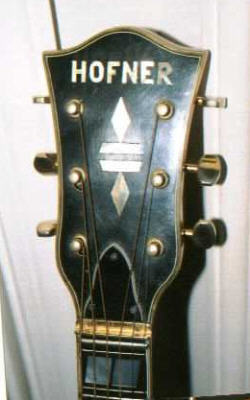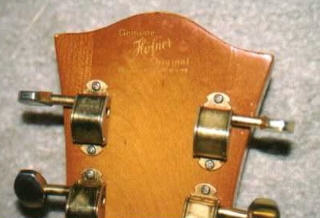 Note the gold-plated enclosed machine heads.
TOM'S DESCRIPTION OF HIS GUITAR'S RECENT HISTORY:
The guitar was given to me by a friend of mine as a gift. It came from Mr. George Hunt of Memphis. George is the only artist in America to have paintings as part of the permanent collection at the Rock and Roll hall of fame in Cleveland. He got the guitar from a man who lives in an old hotel on Main street in Memphis, near the old Ambassador hotel. From what I know about that area, it was a legendary beat-nick hang out during the 1960's and 70's. I offered George money for the guitar, but he wouldn't take it from me. It was unplayable when I got it because it was "bellied out" and the neck was not properly attached, it needed to have some shims put in to make the "hook" attach correctly. I had it repaired by Dave Crowder of Memphis and he did a fantastic job. The guitar is not for sale as it is very dear to me and a very cherished instrument. I am blessed to have the guitar, but Mr. George Hunt is an angel and a legend for treating me so well.
---
Return to VISITORS' GALLERY - FLATTOPS