BOB HEDAUX
LONDON, 1961-74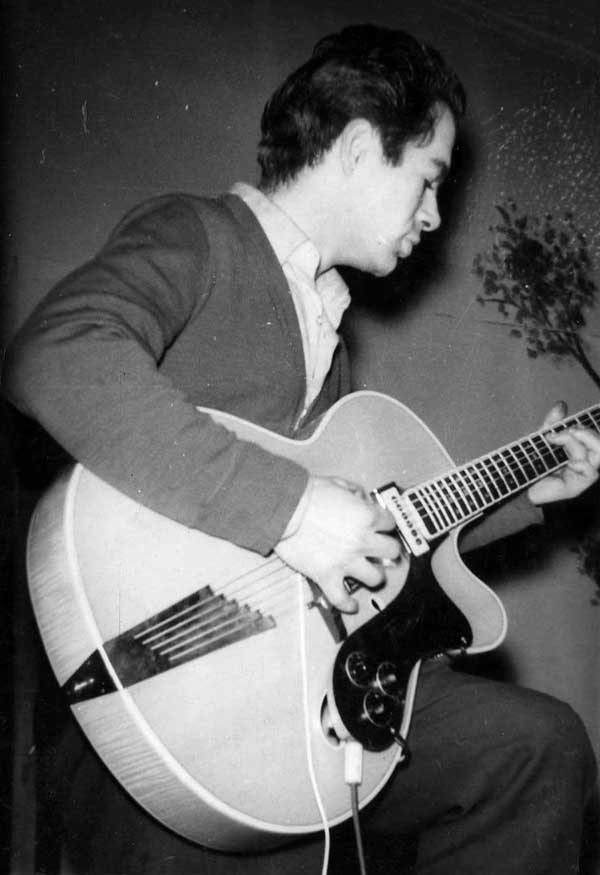 Bob and his beautiful blonde Hofner President, which he still owns.
A Framus combined pickguard/pickup has been fitted to the guitar almost since new.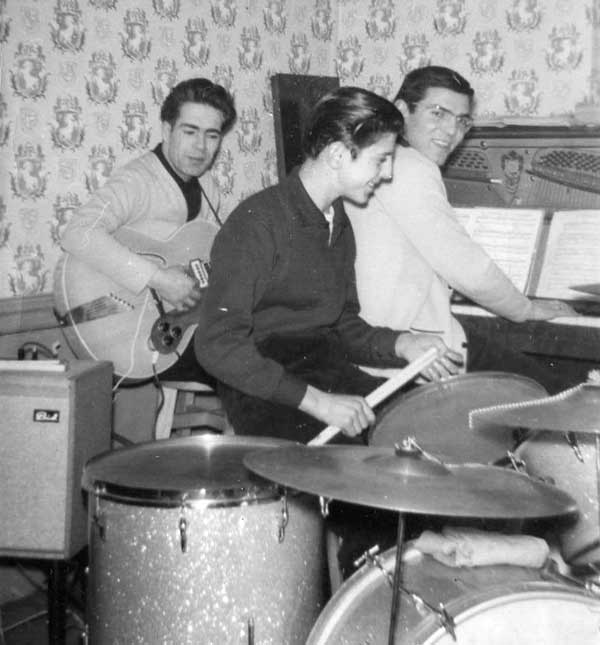 Bob playing with a trio called "Step 3".
Note the Bird Golden Eagle 15watt amplifier that is mounted on coffee table legs.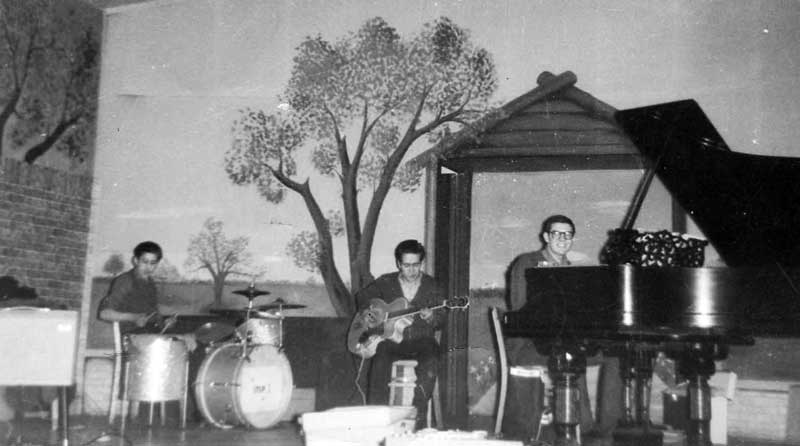 BOB EXPLAINS:
I bought the Hofner from new in West Ham, London around about August 1961, and used it regularly in a trio, and sometimes with a fourpiece band, until the middle of 1974. I moved to Cambridgeshire in April 1975, and since then have only used it occasionally.
I preferred playing the old standards, but bearing in mind that this was the Beatles era, we played some rock n' roll in Working Men's Clubs, with pieces from the 1st World War up the more modern music of the day. I was never a busker, and most of the stuff that we played, I either learnt or read over the shoulder of the pianist. (Also called Bob.)
A few years ago, I had an accident while separating a couple of beefburgers and cut my left index finger about halfway up. Although it has healed I find that the finger has virtually no feeling, so playing is now a bit difficult!
As I have owned the Hofner President since 1961, it has become very much part of the family, as you can see from the photos below: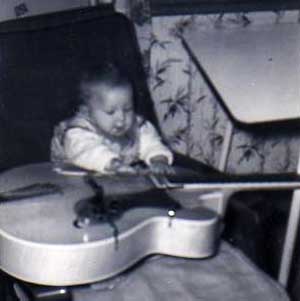 My Daughter Debra Jean, with the almost-new President in 1962.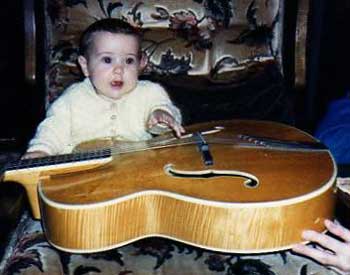 History repeats itself! My grand-daughter Sarah Louise inspecting the guitar in 1987.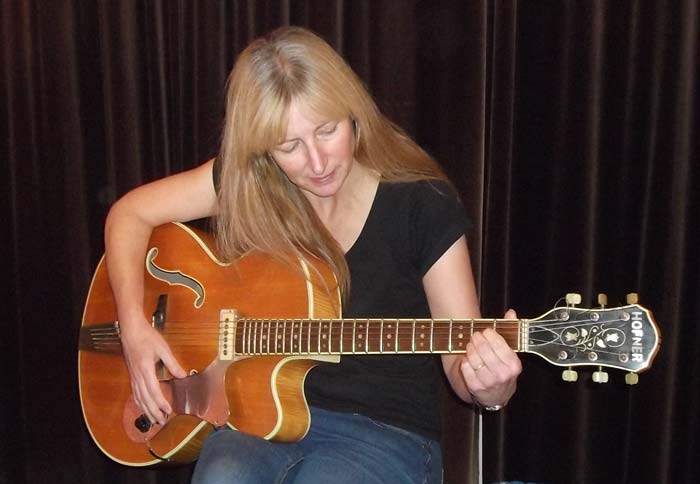 ........and again, Debra celebrating 50 years together with the President in 2014.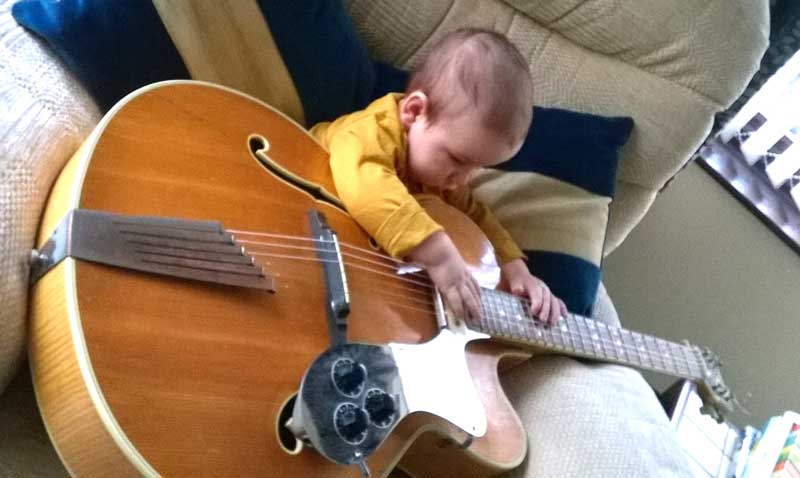 It's 2018, and great-grandson Luke has now taken up the guitar.
---
Return to NOT-SO-FAMOUS USERS PAGE