THE ECHOS
GRAVESEND, KENT 1963
COURTESY OF GEOFF EVERETT:
Guitars (Left to Right): Unknown Acoustic; Futurama II; Vox Clubman (I think).
Amplification: Watkins Dominator; Watkins Westminster (On its back!!)
Drums: Gigster.
Personnel (Left to Right): Alan Goodwin, Ian Everett , Pip Pantlin on
drums, Ronnie Osborne on the right and Geoff Bone on vocals at the back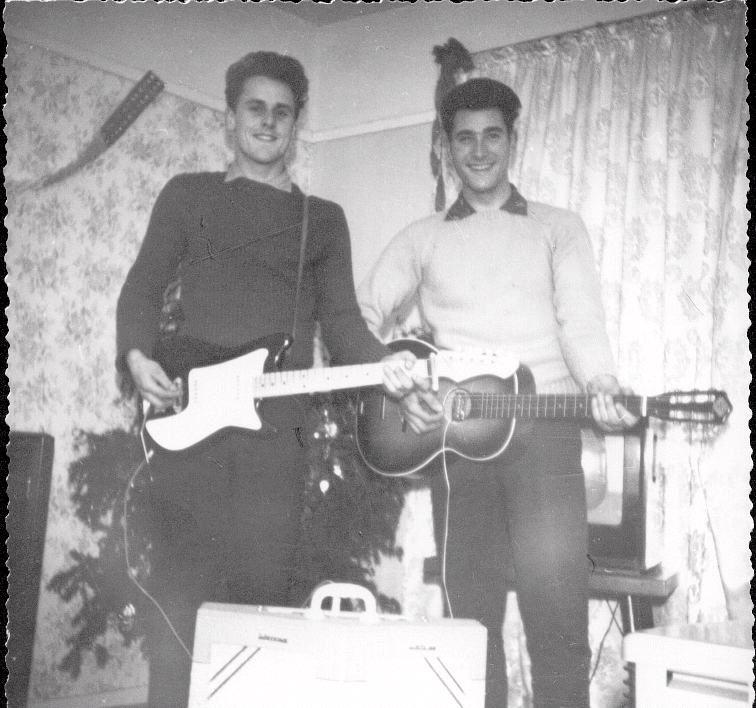 Ian Everett playing the Futurama II, with Alan Goodwin, Watkins Dominator, and Christmas Tree!
---
Return to NOT-SO-FAMOUS USERS PAGE