THE INNER CIRCLE
BOURNEMOUTH, DORSET, ENGLAND - Early/Mid 1960's
COURTESY OF ROGER DOWNTON: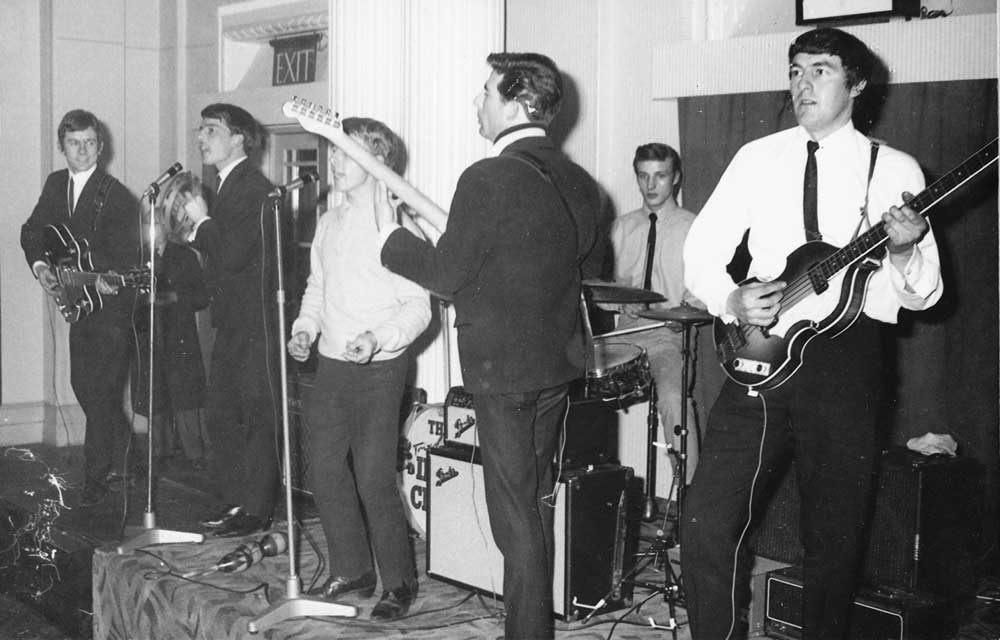 The Inner Circle playing The Pavilion, Bornemouth in the mid-1960's. The members of the band in the picture are Roger Downton on lead guitar (Gretsch Country Gent - Harrison type!), unknown harmony vocalist (on tambourine), Teddy Moore on lead vocals, Barry Carter on rhythm guitar (Fender Telecaster), Trevor ? on drums, and Tony Blake on bass guitar (Hofner Beatles violin bass like Paul McCartney, and playing through a Selmer croc-skin Treble n' Bass Amp.)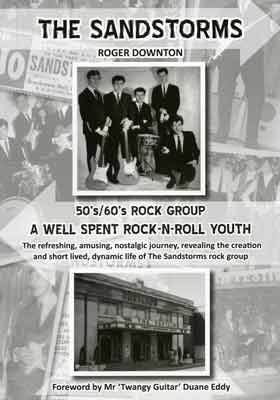 A book written by Roger Downton based on his experiences as a member of "The Sandstorms" as well as other bands in 1950's/ 1960's Bournemouth.
Price £5-95 plus Delivery.
Order your copy by clicking HERE
---