THE SOUNDS OF SILENCE
LONDON, ENGLAND - EARLY 1960's
COURTESY OF GERRY KIRK: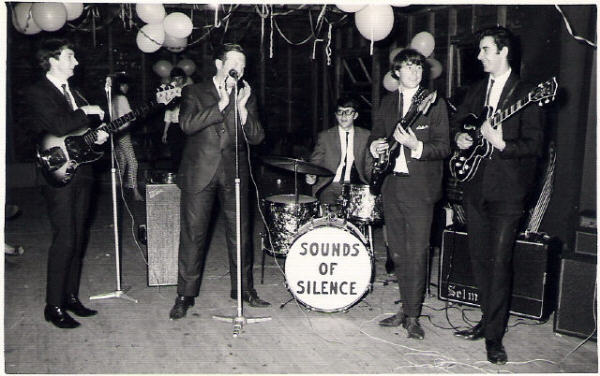 Gerry is the guy on the right with the Hofner Verithin and Selmer Zodiac Twin 30.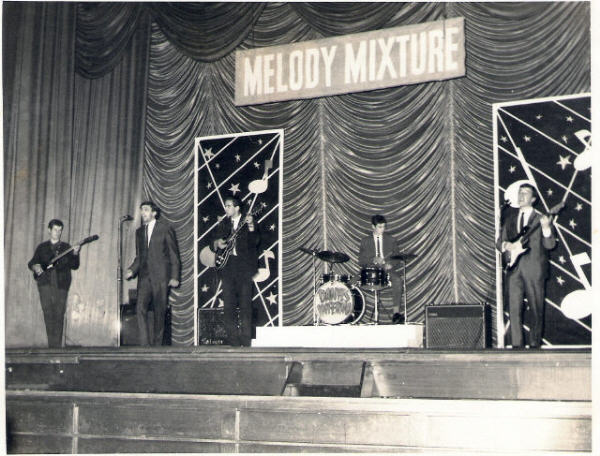 On Stage at The Granada Cinema, Edmonton , North London - 1965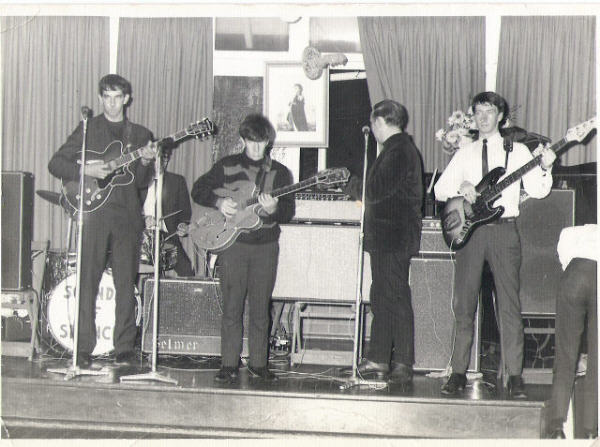 The Band in Sydney, Australia - 1966.
GERRY RECALLS:
I have had a Selmer "Truvoice Zodiac Twin 30" amplifier since, I thought, 1961. (1963? - Ed) When I bought the amplifier from Lou Davis, Charing Cross Rd London , all my mates said "I was mad" the reason being that no-one was buying Selmer's anymore. I was impressed with the sound and appearance and within a month of me purchasing the amplifier 'Gerry and the Pacemakers' went for Selmers. After that of course the popularity soared. I have worked with the Rolling Stones as a support band three times and on the second occasion all the 'Stones amps packed up and they used all our Selmer's! Brian Jones, the original 'Stones lead guitarist used my Selmer amplifier on that occasion.
GERRY'S SELMER ZODIAC, WHICH HE STILL OWNS !! :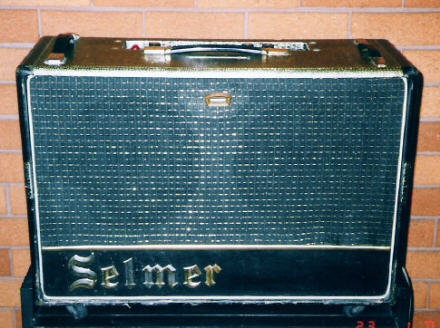 ---