THE FEDERALS
ROYAL NAVY BAND ON H.M.S. TIGER - DEVON, ENGLAND & WORLDWIDE DURING EARLY 1960's
COURTESY OF DON STRAWFORD: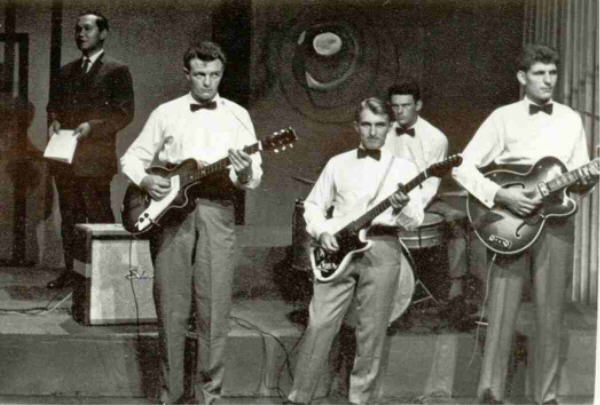 The Federals formed in Devonport, England in 1960. They were a group consisting of four Royal Navy ratings and performed in Plymouth and Portsmouth but mainly abroad from the warship, HMS Tiger. The above photo is from a spot on Bangkok TV in 1962.
The Federals played in Malta, Japan, Korea, Australia - in bars and clubs as well as local radio and TV.
Lead Guitar - Rick Mansfield (Egmond/Lucky 7); Bass - Don Davidson (Hofner Solid Bass); Drums - Ron Drew; Don Strawford - Rhythm (Hofner President.) A Selmer, (looks like a Selectortone Automatic), was used for normal gigs.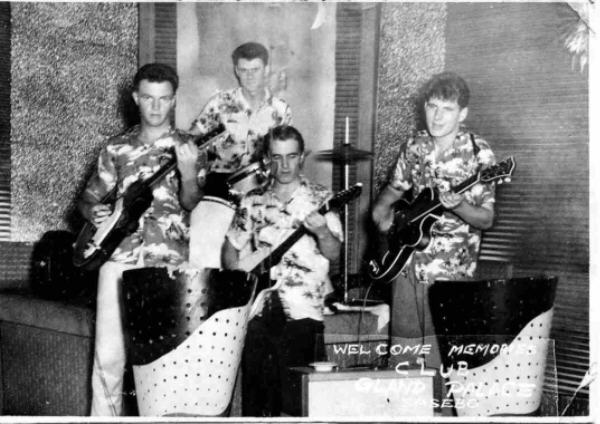 The Federals playing the Club Grand Palace, Sasebo, Japan.
---