THE EXPLORERS
LIVERPOOL, ENGLAND - EARLY 1960's
COURTESY OF BRIAN COAN (NOW LIVING IN AUSTRALIA):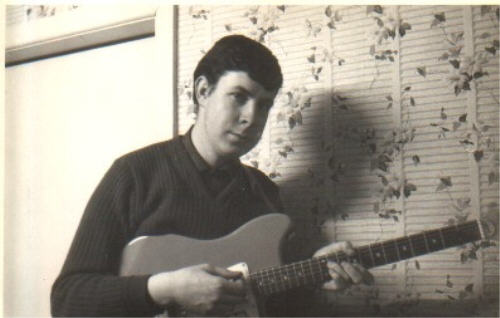 Brian with c'63 Futurama III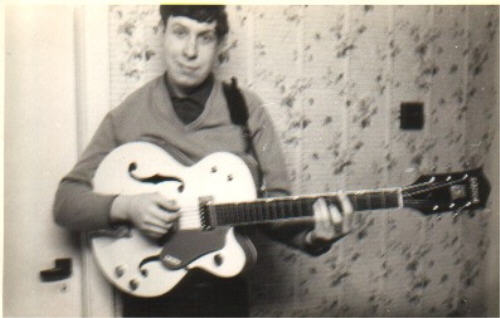 Brian with '62 Gretsch Double Anniversary (light green/dark green factory finish). Picture taken in 1963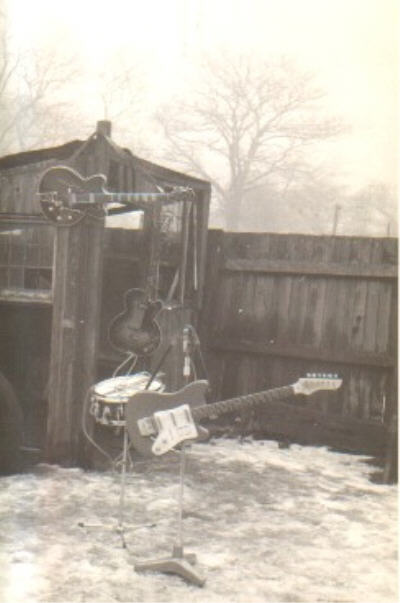 Arty photo featuring The Explorers' gear - Hofner Verithin; Hofner 500/3 Bass; Sonor Snare Drum; Reslo Microphone; Futurama III. It looks to have been a bad winter!
---