THE MODE
BIRMINGHAM AREA, ENGLAND - 1964/65
COURTESY OF STUART SCOTT: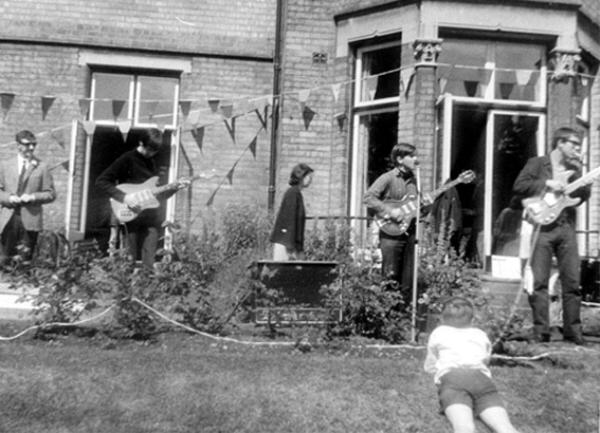 Photo taken at a Garden Party, Wake Green Road, Moseley, Birmingham in 1964.
Line-up in Photo Above (Left to Right):
Amazed Event Organiser (c/w carnation);
Stuart Scott - Futurama Coronado Automatic Solid Guitar;
Selmer Zodiac 30w Amplifier / Very strong female "Roadie";
Brian Calloway - Framus 3pu Solid Guitar;
Small Boy;
?? - 1960 Fender Precision Bass.
Visit the STUART SCOTT ROCK BAND WEBPAGE for more photos and information on other bands that Stuart has played in.
---