HOFNER MODEL NIGHTINGALE SPECIAL SEMI-ACOUSTIC GUITAR
SERIAL No: 407201
COURTESY OF ALAN WRIGHT, LANCASHIRE, ENGLAND.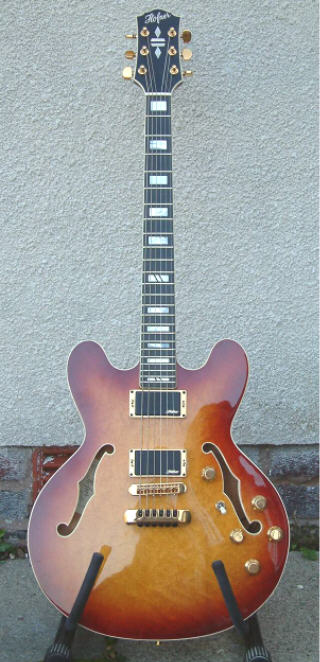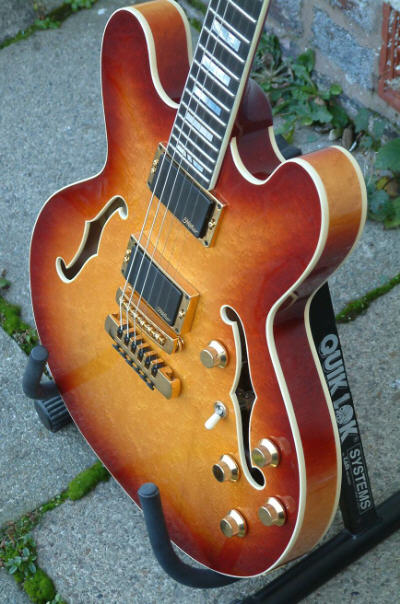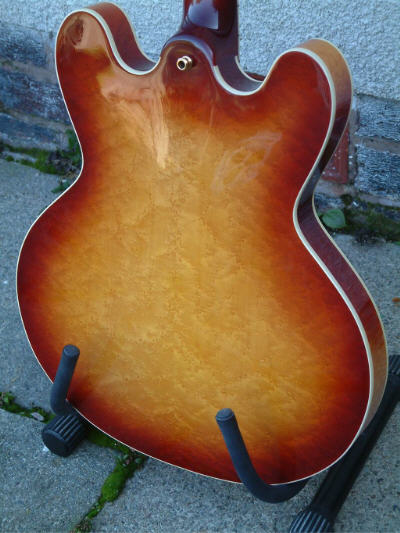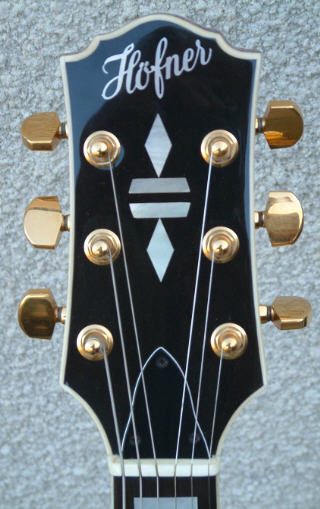 ALAN'S COMMENTS ABOUT HIS NIGHTINGALE:
This super guitar has, as you know, stereo output, & an impressive build quality. It is cased, totally mint & as new - not a mark on it.
I, like many others who played in 'beat groups' of the 60's relied on Hofner guitars, because we could not afford USA models. Now that I can afford to buy guitars that I only dreamt of years ago, I find that I am sidelining my ES335, Les Paul, & Fenders, to play my Nightingale - quite an irony!
---
Return to VISITORS' GALLERY - EUROPEAN & US ARCHTOPS