1957 HOFNER MODEL 457/S/E1 ELECTRIC ARCHTOP GUITAR
COURTESY OF JONATHAN DALLISON, CANADA.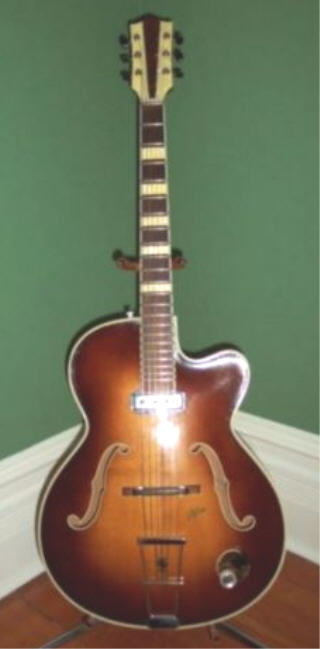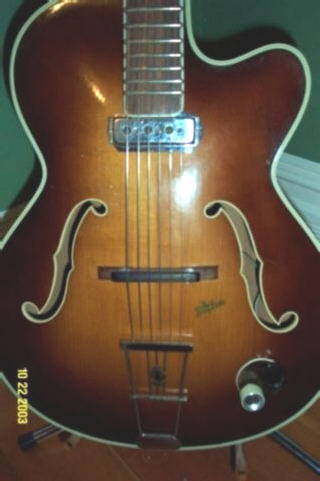 Note: The single Fuma pickup has only three of the original six polepieces, and one of the two control knob is a replacement.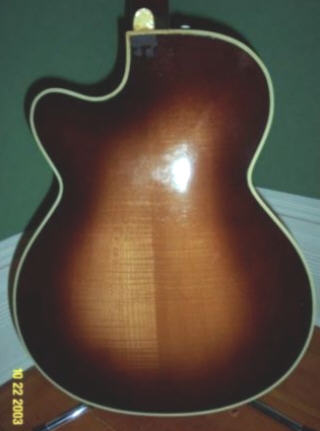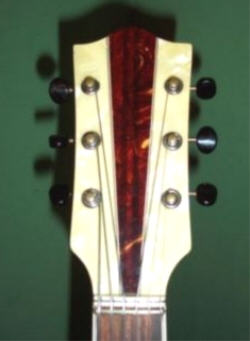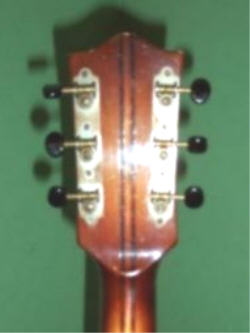 Note: Although the 3-a-side tuners look original, black buttons have been exchanged for the original white.
---
Return to VISITORS' GALLERY - EUROPEAN & US ARCHTOPS