EARLY SELMER USA-BUILT COMBINATION AMPLIFIER
COURTESY OF DAVE HUYCK, USA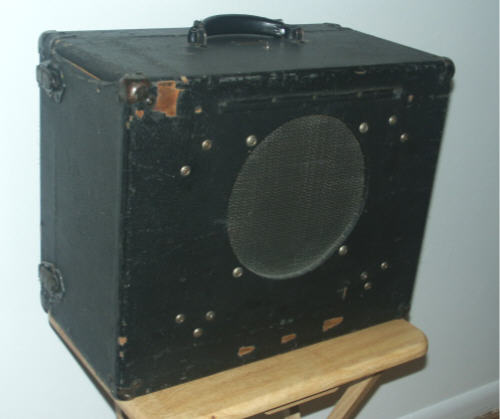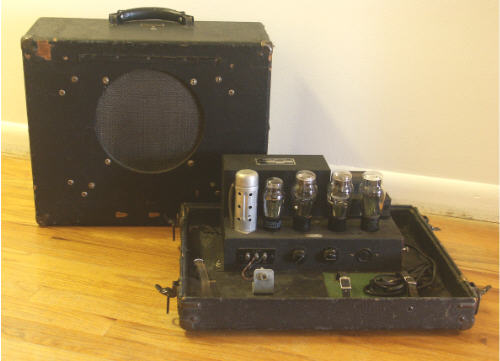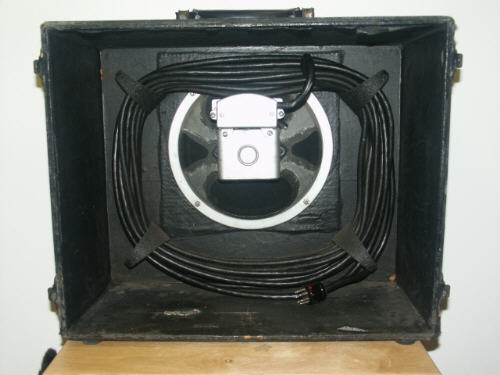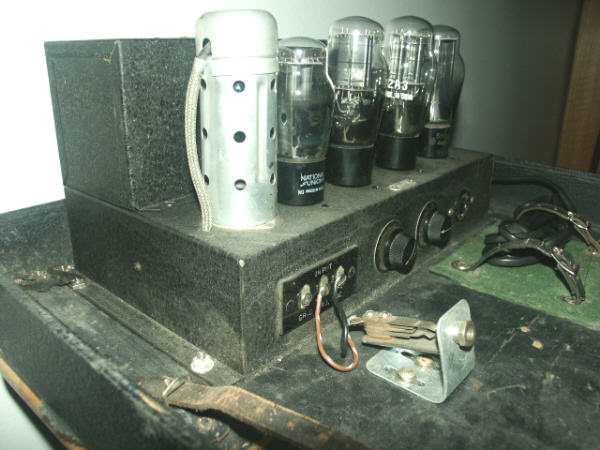 Controls are one volume and one rotary tone control. Check-out that jack socket connected to the input terminals !!
DAVE DESCRIBES HIS AMP:
I used to work at a music store in upstate New York and purchased this amp from a customer. It's a suitcase model with black tolex and a rough black paint on the chassis. There is a copper tag on a transformer with the Selmer logo on it.
There is a cover for the caps and other transformers that has a tag on it that says:
Power Amplifier

Model # 638

SN# 24026

110v 50-60cy

125 watts
The tubes from left to right are::
# 57 w/tube shield

# 53

# 2A3

# 2A3

# 5Z3
---
Return to SELMER AMPS - MISCELLANEOUS & GENERAL