SELMER FACTORY FEATURE IN BEAT & INSTRUMENTAL MAGAZINE - SEPTEMBER 1966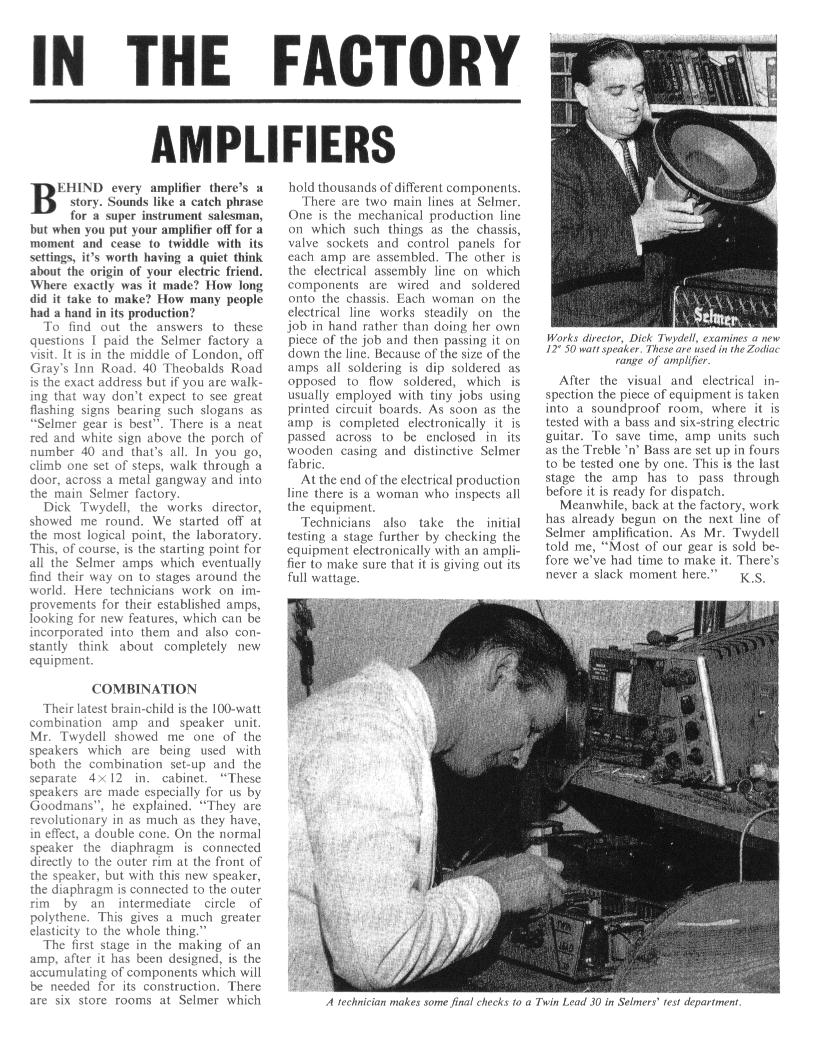 COMMENT FROM ALLAN BALDWIN WHO WAS EMPLOYED IN THE FACTORY AT THE TIME.

I remember the article well; I think it was published in Beat Instrumental. The technician is John Wier, who by that time had moved to design and development but is posing for the photo in the yellow test room. I worked on that bench and John Crocker had the one near the door.

The amp chassis was a 30 watt / transistor pre-amp / valve output stage that was supplied piggy-back on a 2 by 10 inch speaker cab. (Ed. - The Twin Lead 30) Not that great if I remember correctly. The speaker that Dick Twydell is holding proved too flappy as I think they were fitted to an open-back cabinet. They would have been better in a sealed enclosure. At one time Selmer also used dual-concentric speakers, also by Goodmans, as well as the usual Celestion G12's.


---
Return to THE SELMER COMPANY STORY PAGE

Go to ALLAN BALDWIN'S MEMORIES OF WORKING AT THEOBALDS ROAD