THE SELMER-TRUVOICE MODEL 200 ECHO UNIT
1. c1960 RED-CREAM ECHO 200, COURTESY OF GUENTHER VOGT, GERMANY

Note: The input jack sockets on this unit have been changed to DIN sockets by a previous owner. Also, an additional output DIN socket has been added in place of the original output lead and jack-plug.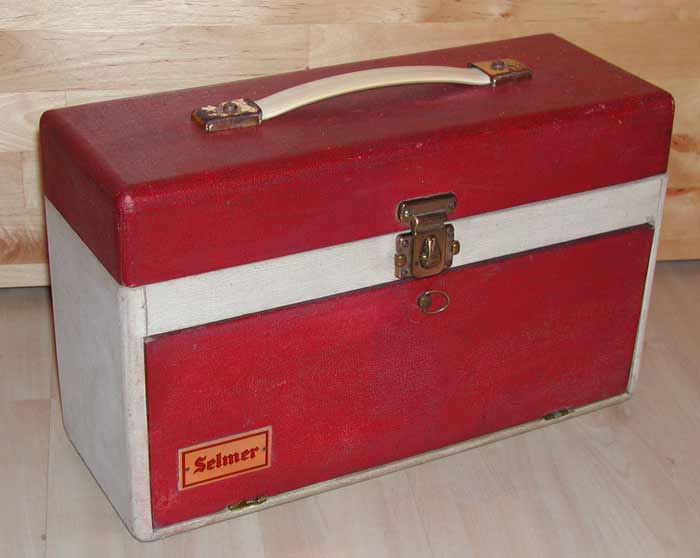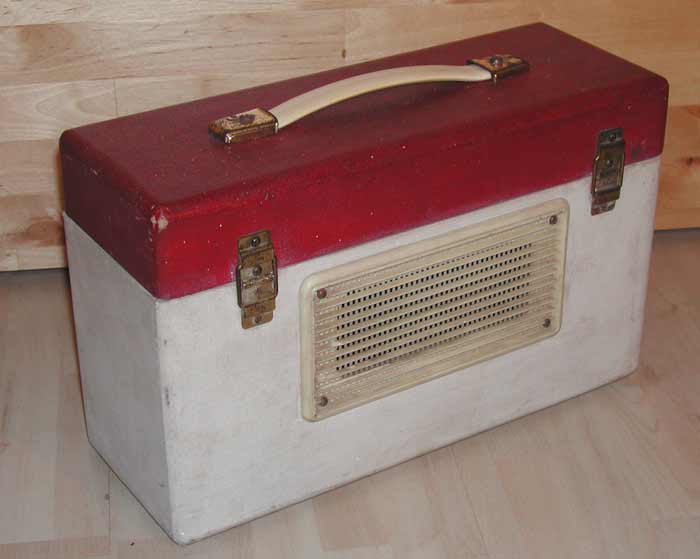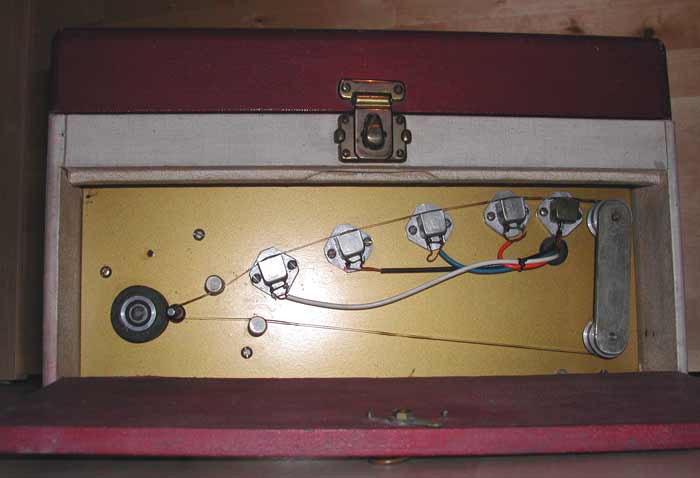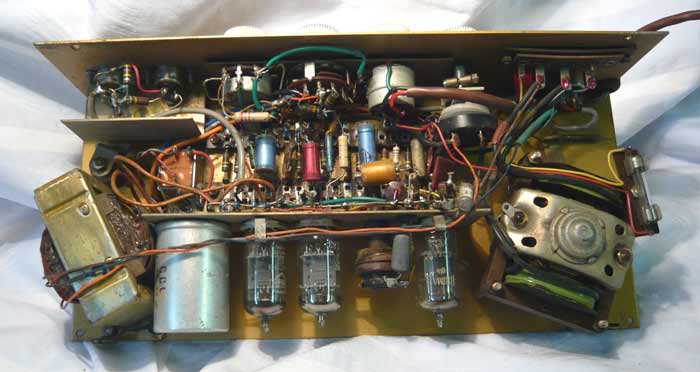 ---
2. c1962 BLUE-GREY ECHO 200, COURTESY OF JULIAN MARSH, NOTTINGHAMSHIRE, ENGLAND:
SERIAL No: MR/2178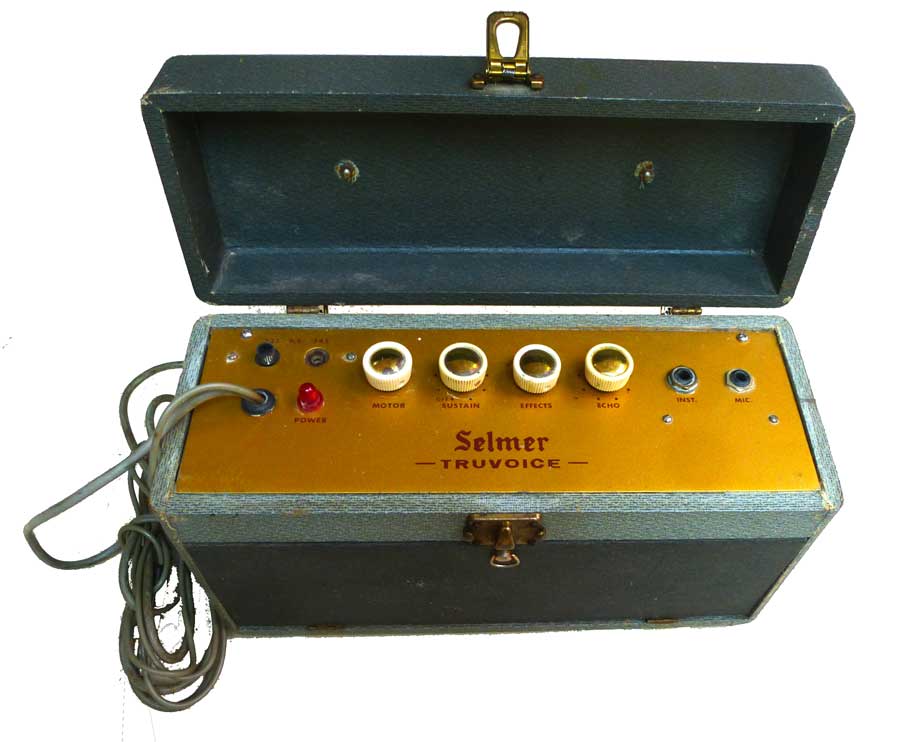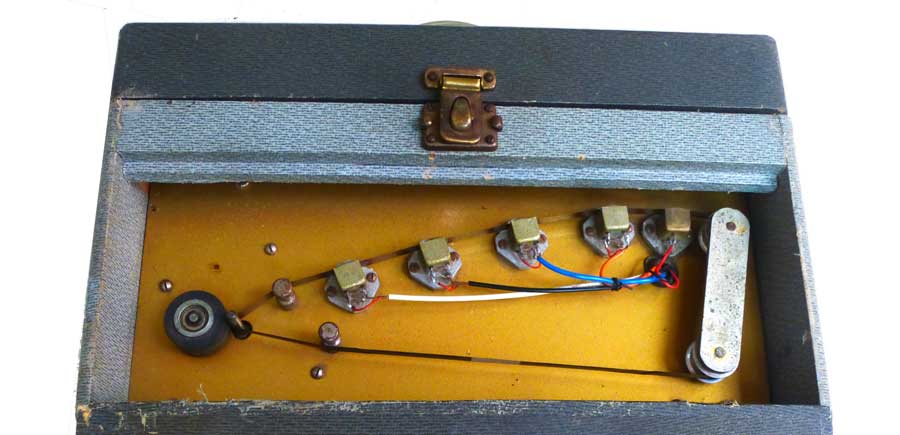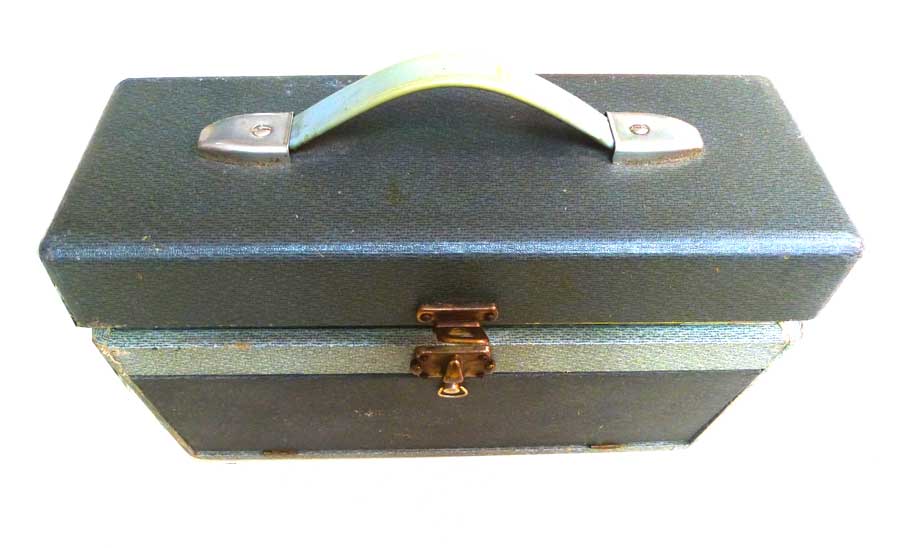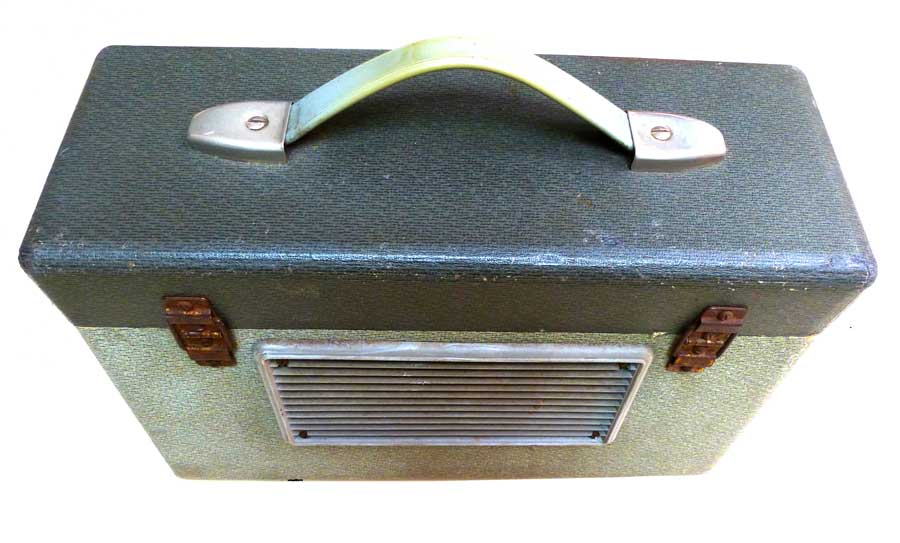 ---
3. HEAVILY MODIFIED RED-CREAM ECHO 200, COURTESY OF JOHN BEER, DEVON, ENGLAND:
Note: The control panel on this machine has been heavily modified. The original controls would have been the four rotary controls shown on the Blue-Grey example above.
This echo unit still retains its original cover!
---
Return to SELMER-TRUVOICE TAPE ECHO UNITS
Return to MEMORIES PAGE