THE SELMER STADIUM 14 WATT AMPLIFIER
COURTESY OF ROBERTO PISTOLESI, ITALY:
This is the actual Selmer Stadium that Roberto, Malcolm Addey, and Maurizio Mazzini used to emulate the early Shadows sounds when compiling their book, "That Sound!" - Obtainable from Leo's Den Music Direct.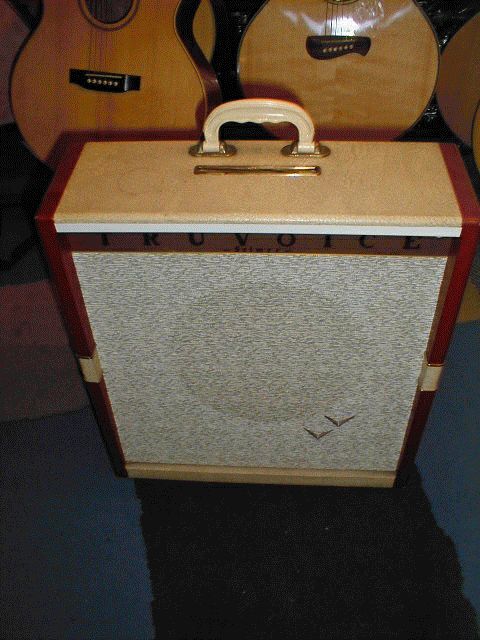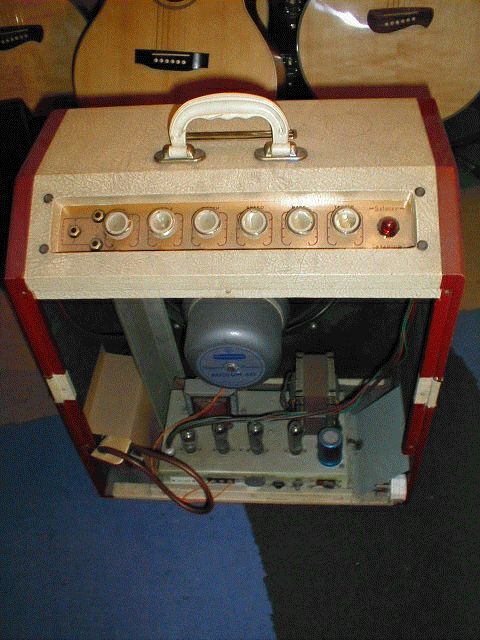 ---
COURTESY OF MACARIS MUSIC STORE, LONDON, ENGLAND.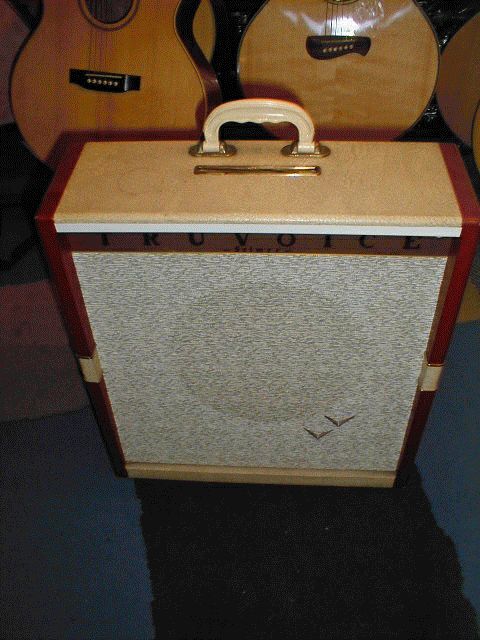 A near mint example - it even still has it's "wings"!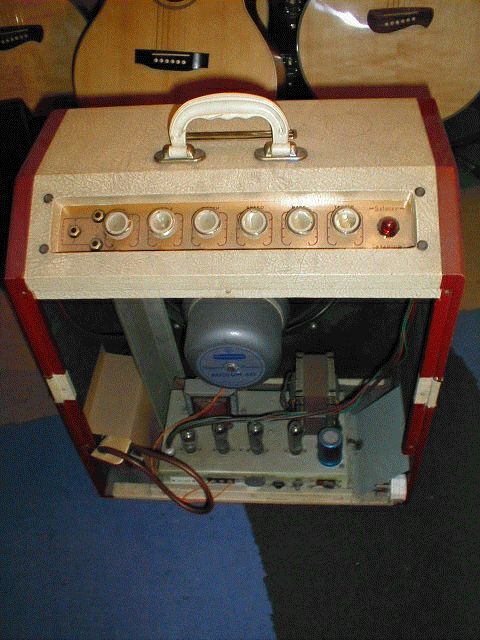 Rear cover removed to reveal the original Goodmans Audium 60 Speaker.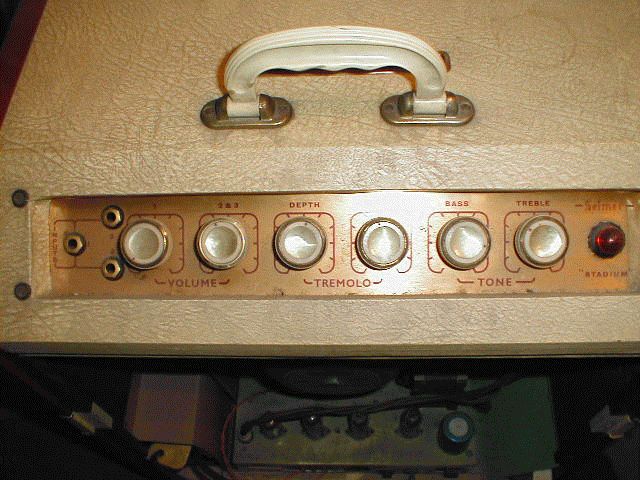 ---
Return to SELMER AMPLIFIERS - RED/CREAM PERIOD.