SELMER TREBLE 'N' BASS MK II AMPLIFIER
COURTESY OF JULIAN MARSH, NOTTINGHAMSHIRE, ENGLAND:
SERIAL No: 45639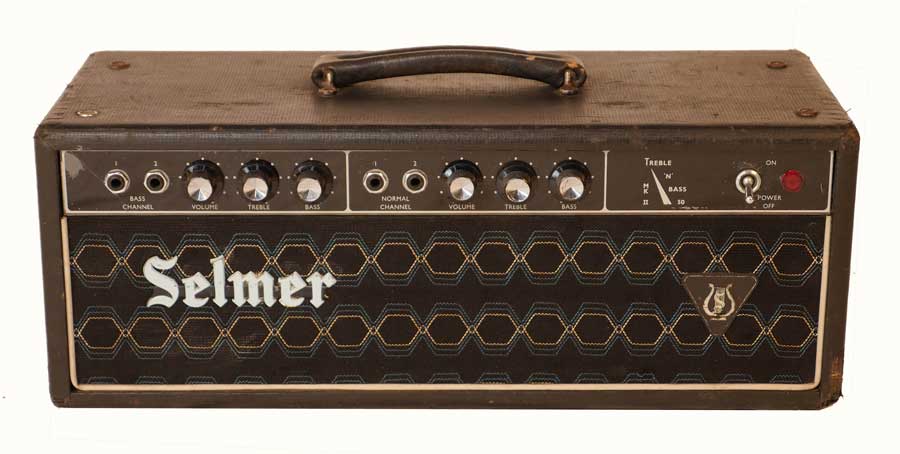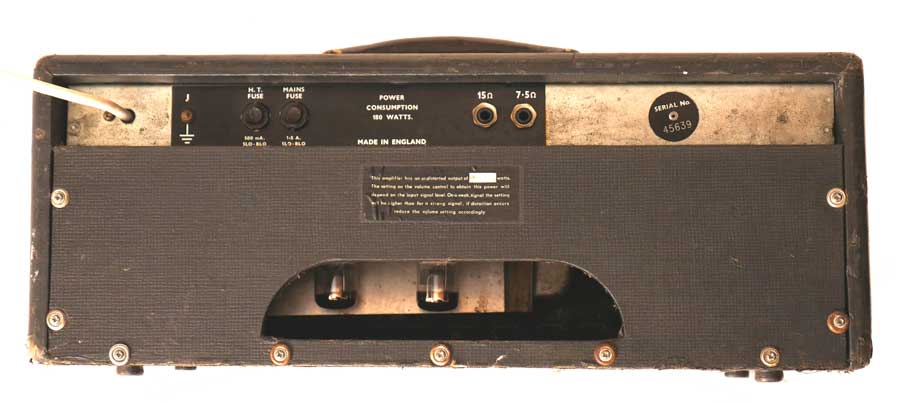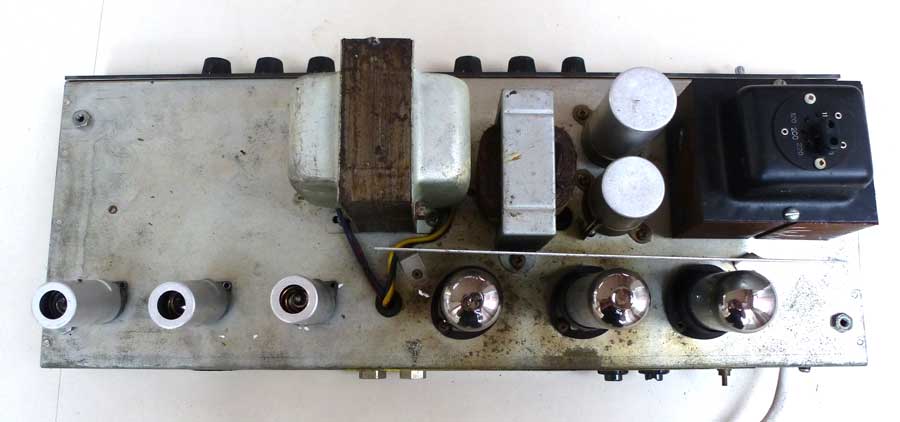 ---
HEAD AND MATCHING CABINET OWNED BY PHIL AVELLI, NEW YORK: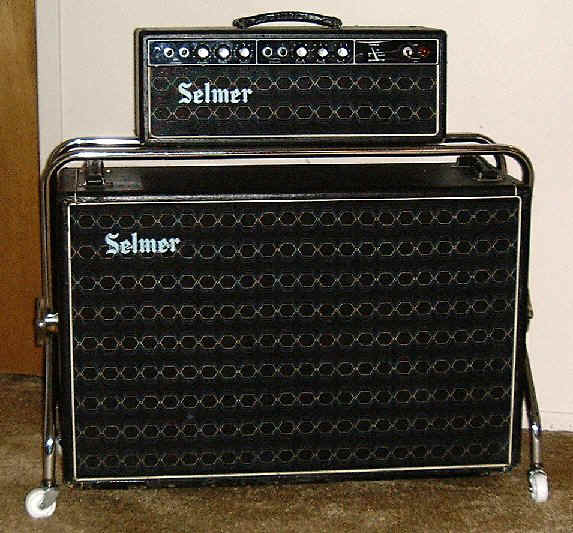 ---
HEAD AND GOLIATH 1x18 CABINET OWNED BY TIM ?? IN THE UK: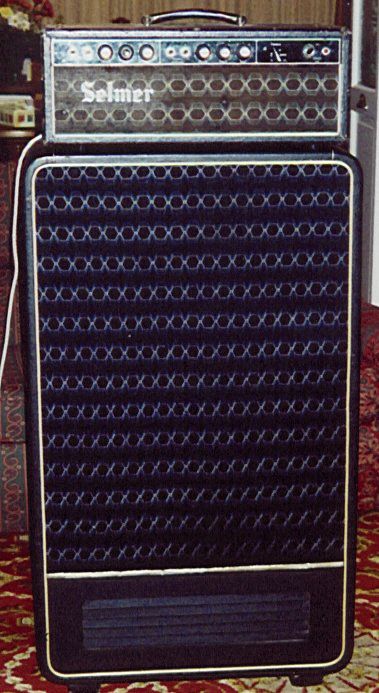 HEAD AND STANDARD 2X12 CABINET OWNED BY DENY MANDLINIC IN AUSTRALIA.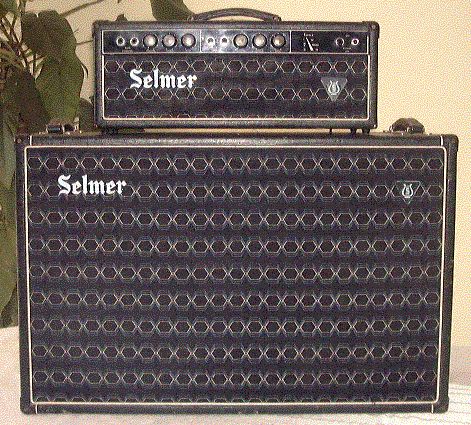 ---
Return to SELMER AMPLIFIERS - THE BLACK PERIOD.