THE SELMER SELECTOR-TONE AUTOMATIC 25 WATT AMPLIFIER
SCAN FROM THE 1961 SELMER ELECTRONICS CATALOGUE: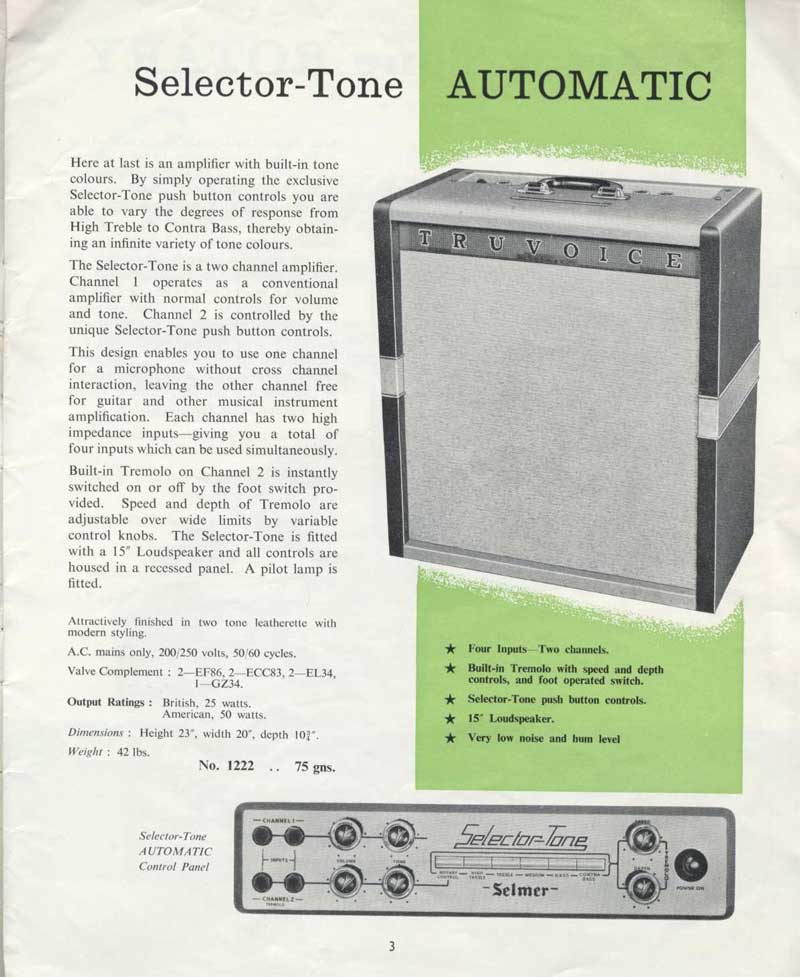 ---
COURTESY OF ALAN VALE:
VISIT ALAN'S VALVE AMPS WEBSITE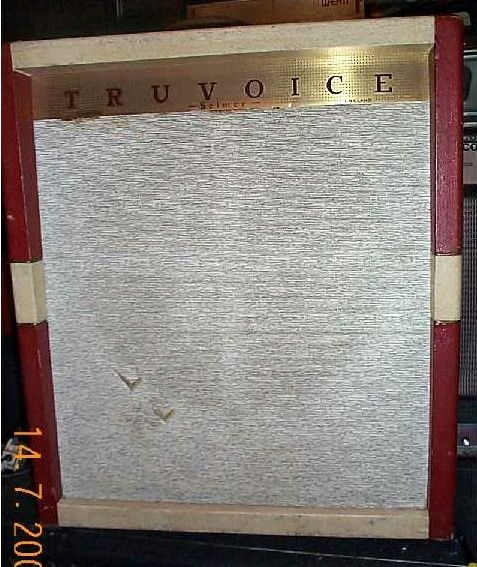 Serial No ST/353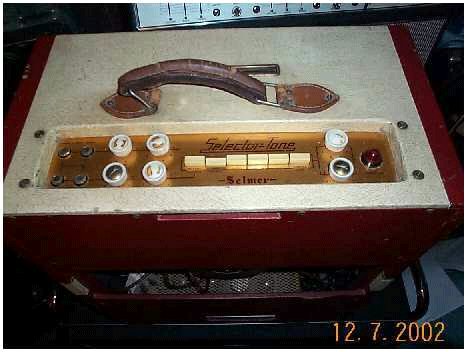 Note the leather handle with which most Selector-Tone Autos were fitted.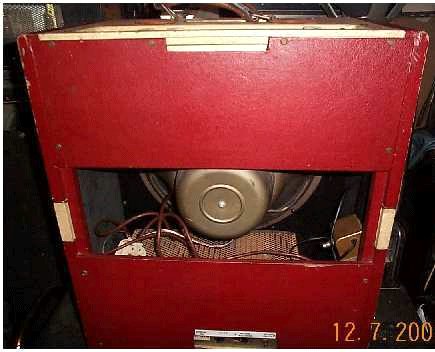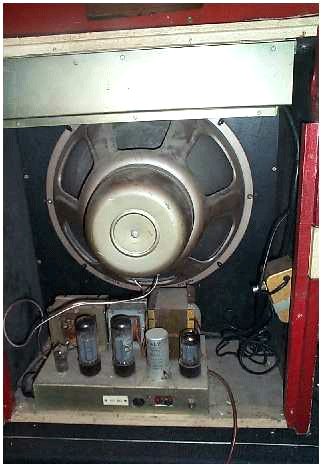 Note the separate Power Amp stage on the base of the cabinet.
---


PHOTOS COURTESY OF JOHN BEER, AMP-FIX: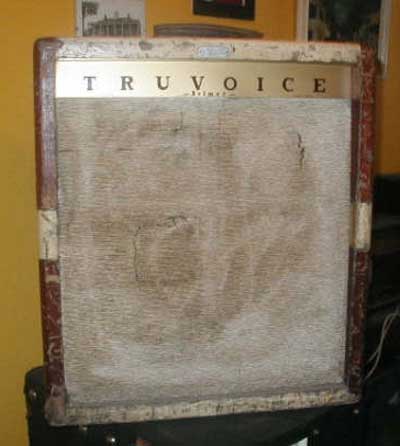 Component codes date this amp to mid-1961.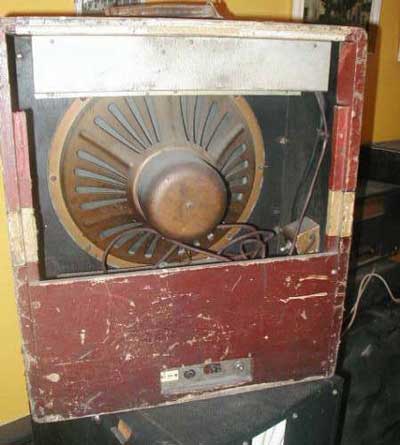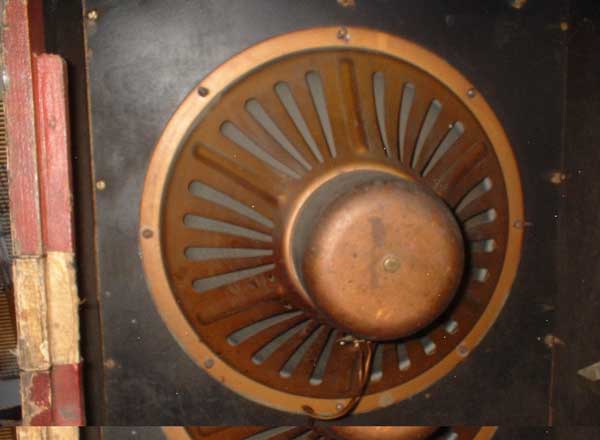 The original 15" Goodmans Speaker.

---
Return to SELMER AMPLIFIERS - THE RED/CREAM PERIOD.