Early-1950's HOFNER MODEL 494 CLASSICAL-STYLE ACOUSTIC GUITAR




COURTESY OF KEILD ANDERSSON, :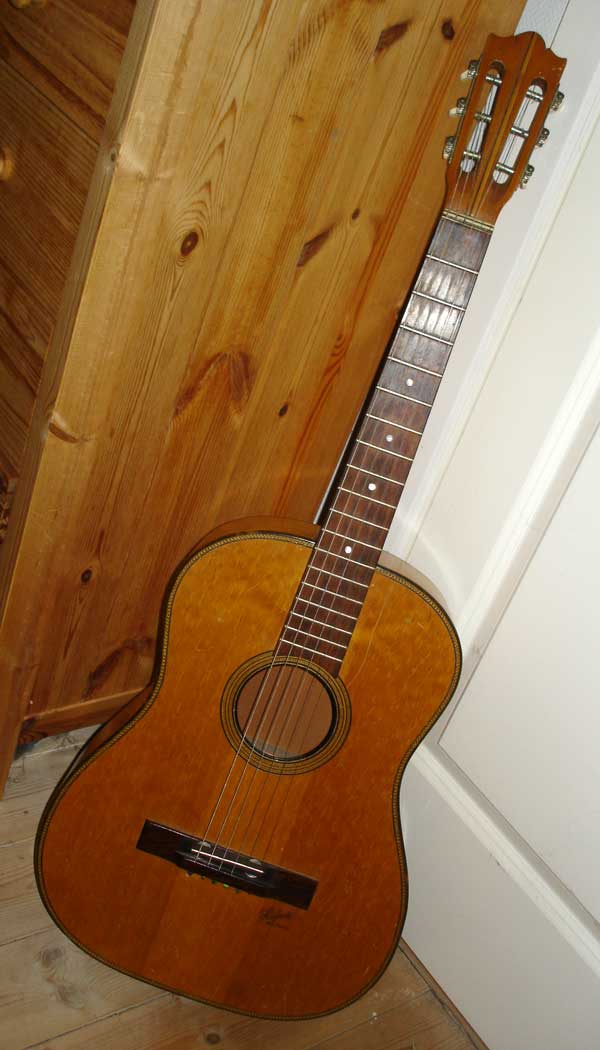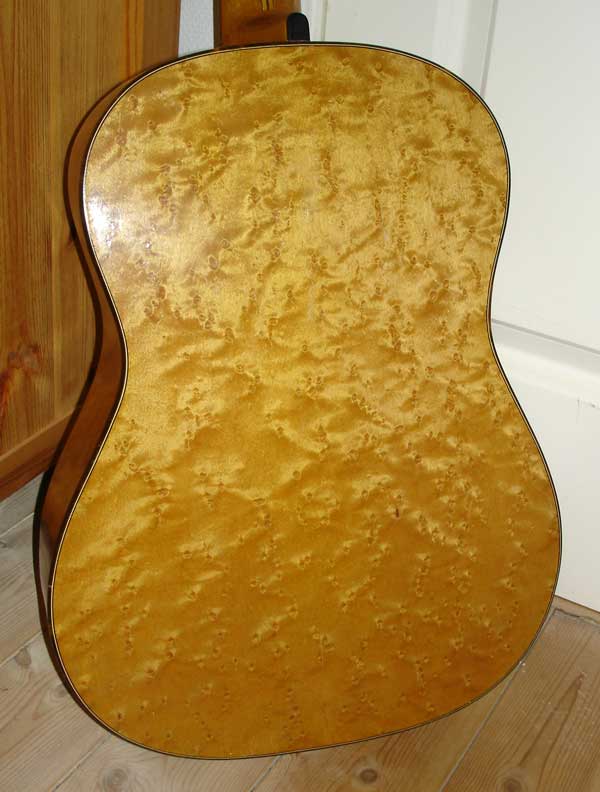 The birds-eye maple back and rims - typical for the 494 model.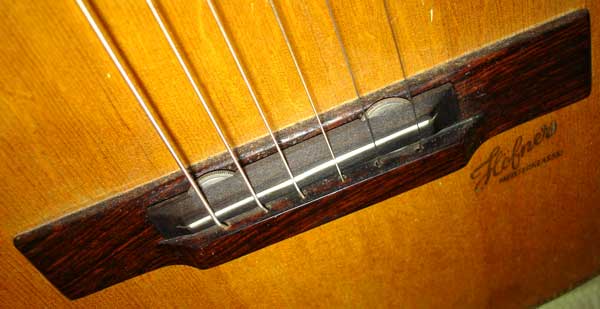 A bridge with vertical adjustment, one of the more unusual features of the early 494 models.

......and the fingerboard cantilevered over the body top, similar to as on Hofner's archtop guitars.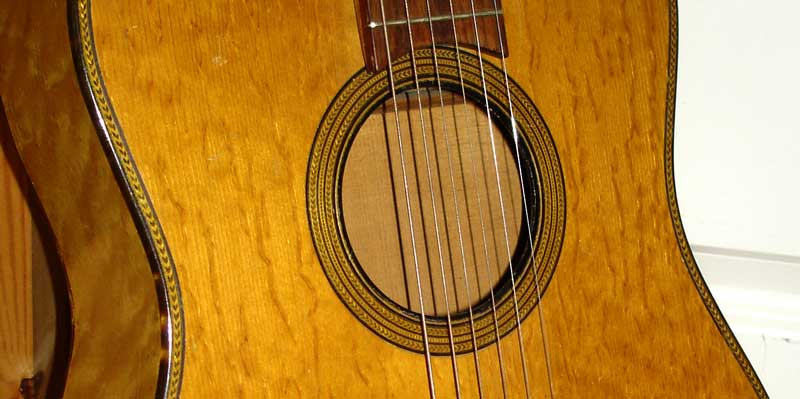 A "proper" wood mosaic rosette to the soundhole, and purfled around the body edges.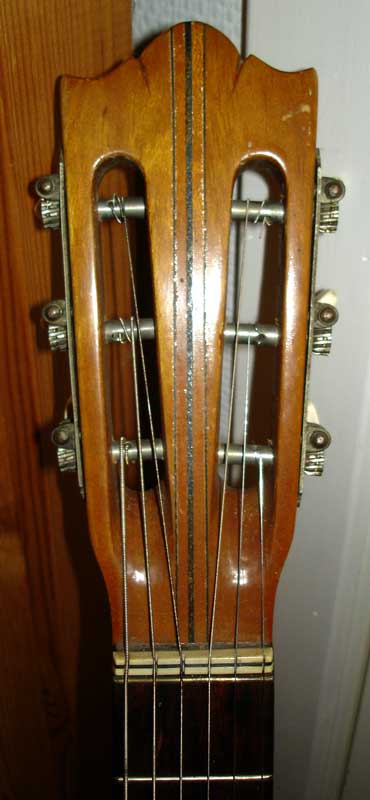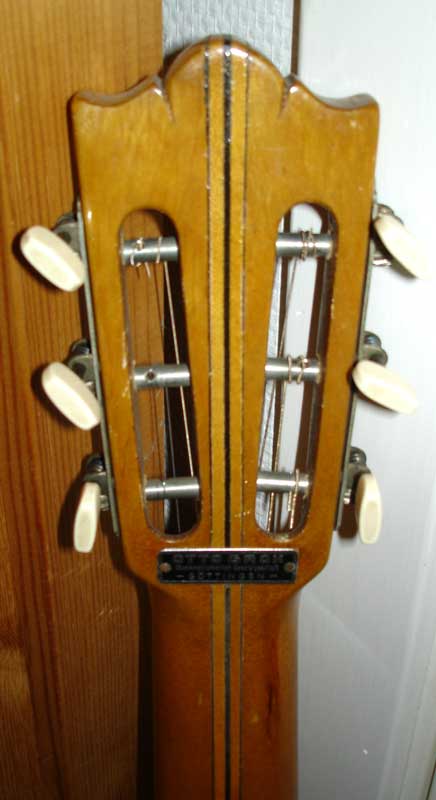 ---
Return to VISITORS' GALLERY - CLASSICAL & CLASSICAL-STYLE GUITARS