Mid-1960's HOFNER PROFESSIONAL SOLID BASS GUITAR (182/E1)
SERIAL No: 1932
PHOTOS COURTESY OF RICHARD SLEEMAN, MONMOUTH, WALES:






Note: The two control knobs are not the originals. Those would have been the conventional Hofner White plastic skirted knobs with the chrome tops.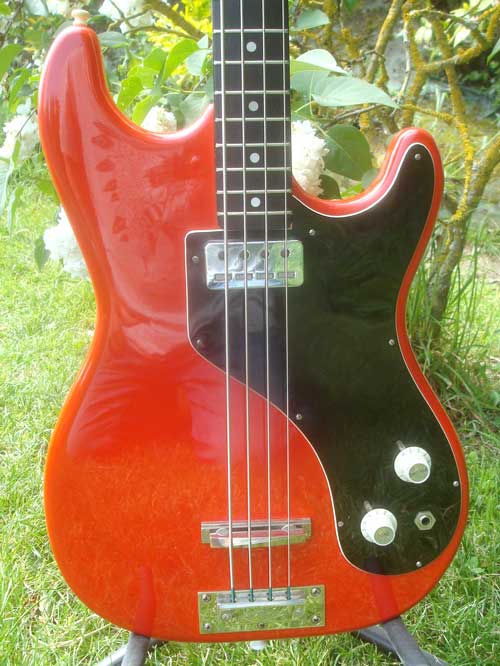 A beautifully flamed maple neck. This desirable feature is not common to all Hofner solid basses by any means.

---
Return to VISITORS' GALLERY - SELMER DISTRIBUTED BASS GUITARS