c1948-1950 HOFNER MODEL 456 ARCHTOP GUITAR
COURTESY OF KIELD ANDERSSON
(GUITAR NOW OWNED BY AKSEL A BOTNI, THE FAROE ISLANDS)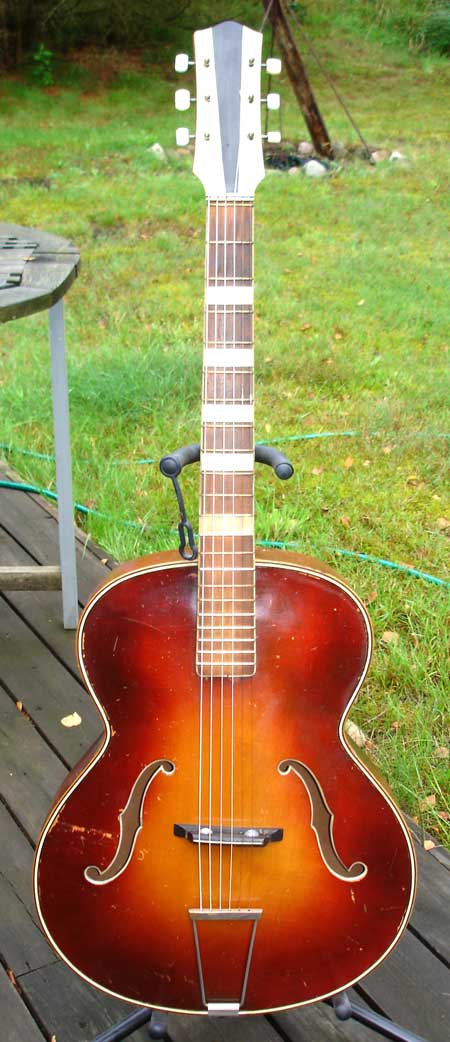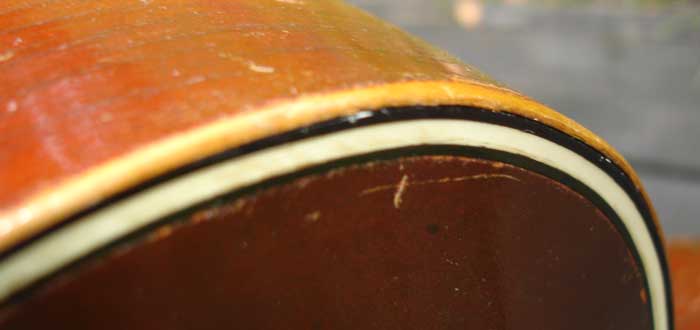 No edge binding to the body - just a simple exposed and chamfered edge, with three-layer purfling around the body top and back.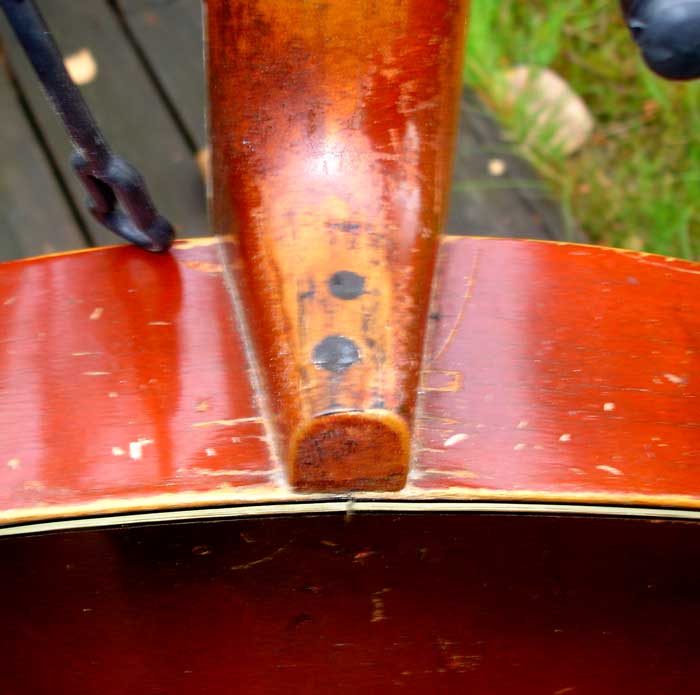 Evidence of repair to the neck/body joint.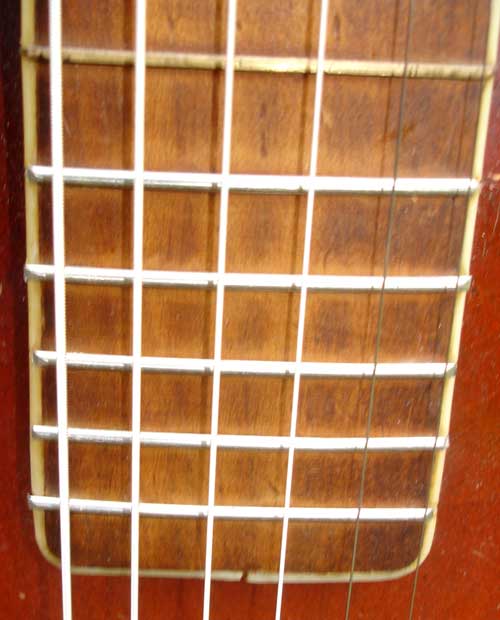 A pearwood fingerboard. Tropical hardwoods like rosewood must have been difficult to source in Germany during the 1940's.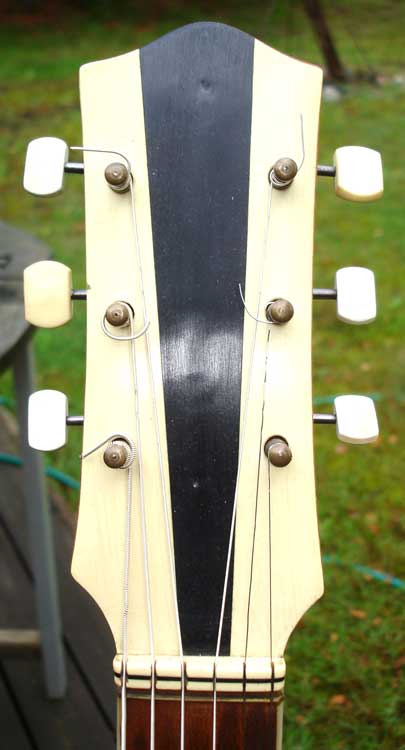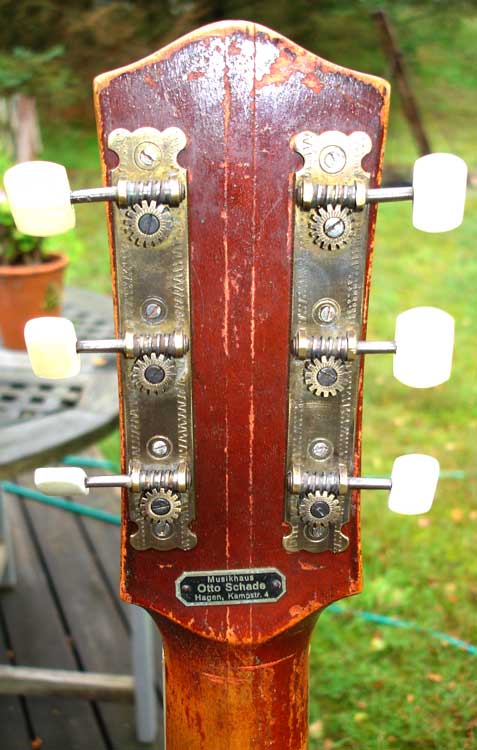 An unusually long and narrow headstock.
---
Return to VISITORS' GALLERY - EUROPEAN/WORLD MARKET ARCHTOP GUITARS