1957-59 HOFNER MODEL 457 ARCHTOP GUITAR
PHOTOS COURTESY OF TONY HALL, BUCKINGHAMSHIRE, ENGLAND:
THE GUITAR IS OWNED BY JOHN HAMMOND.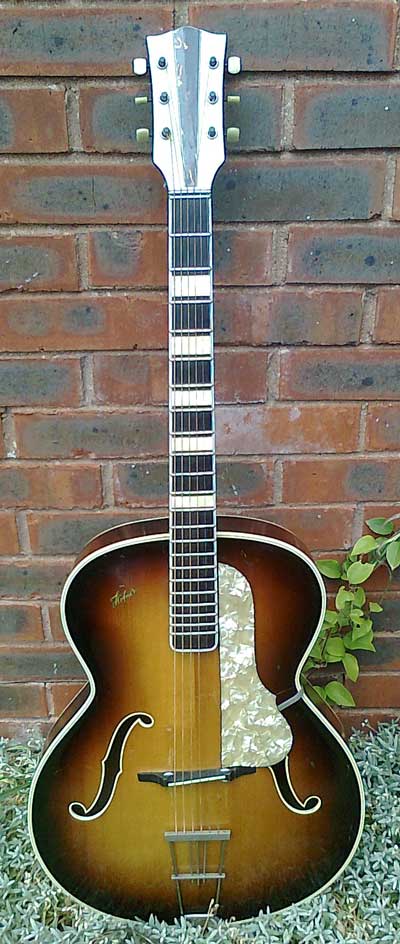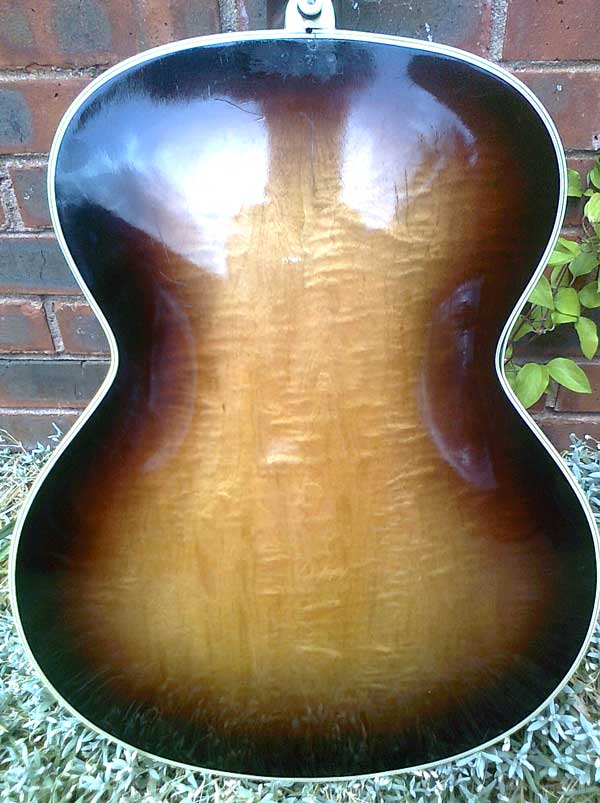 A one-piece figured maple laminate used on the back of the body.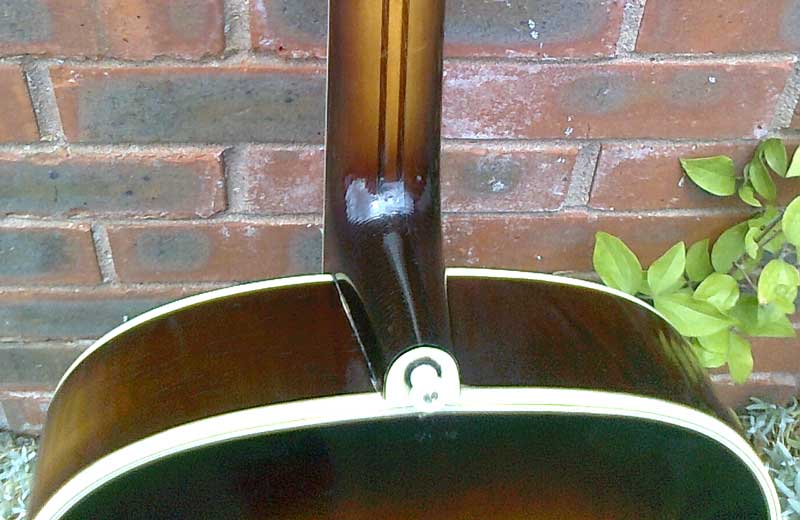 The Strap Button fitted to the heel has been fitted by a previous owner. Hofner did not fit these to their archtops at this time, presumably assuming that owners would look their sreaps around the headstock.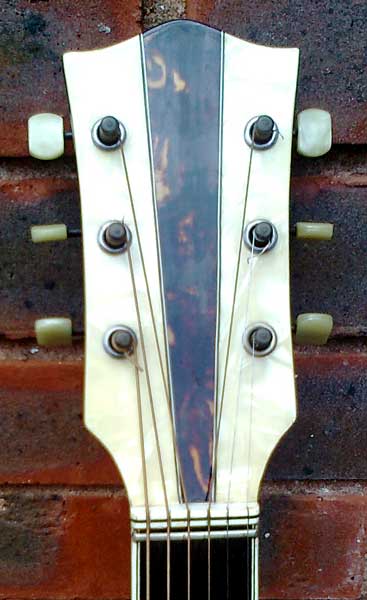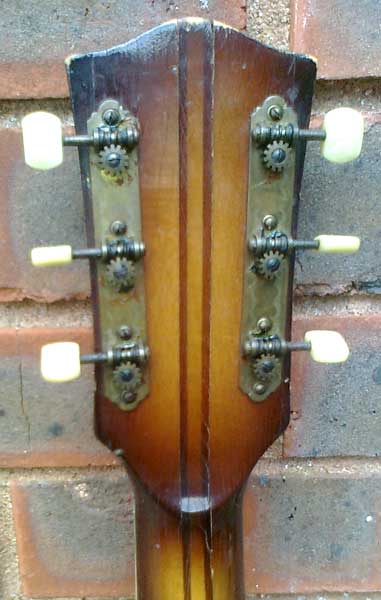 Note the 5-piece neck whoch was almost always fitted to the 457 model.
---
Return to VISITORS' GALLERY - HOFNER ARCHTOP GUITARS