1961/62 HOFNER MODEL 4572(i) THIN-BODIED ARCHTOP GUITAR
COURTESY OF ARNSTEIN NIELSEN, NORWAY: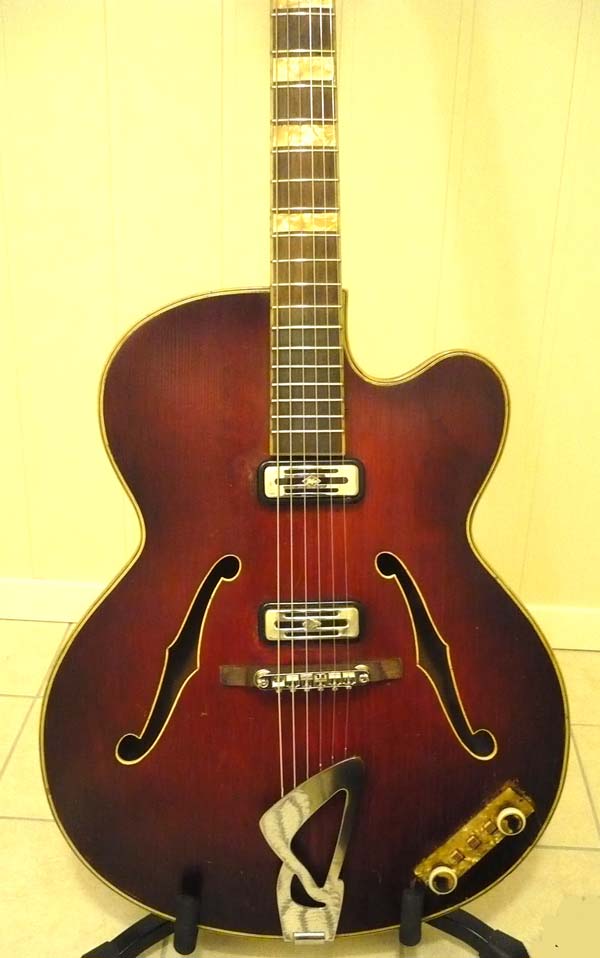 Note: The bridge currently fitted has replaced the 72/20 type bridge that would originally have been fitted.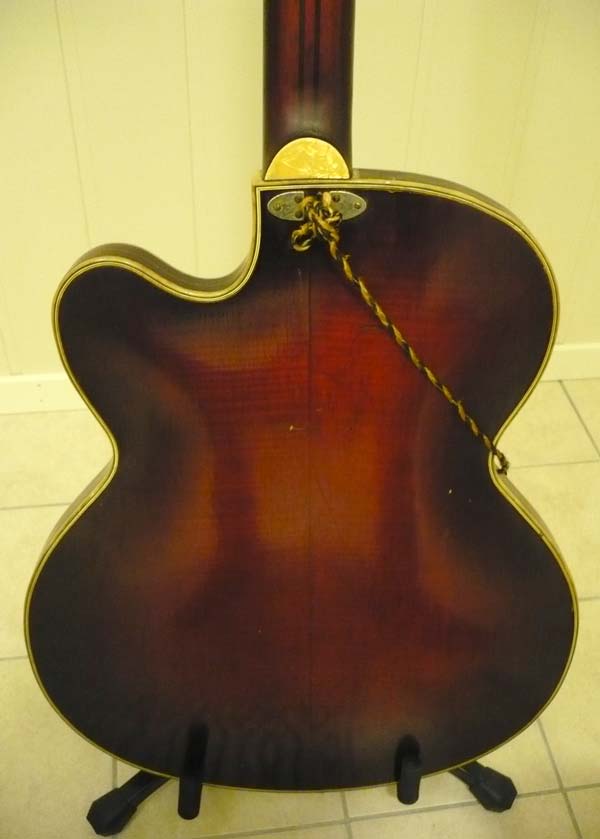 The braided cord is typical of what was used by many guitarists back in the 1950's and early 1960's, before straps became the norm.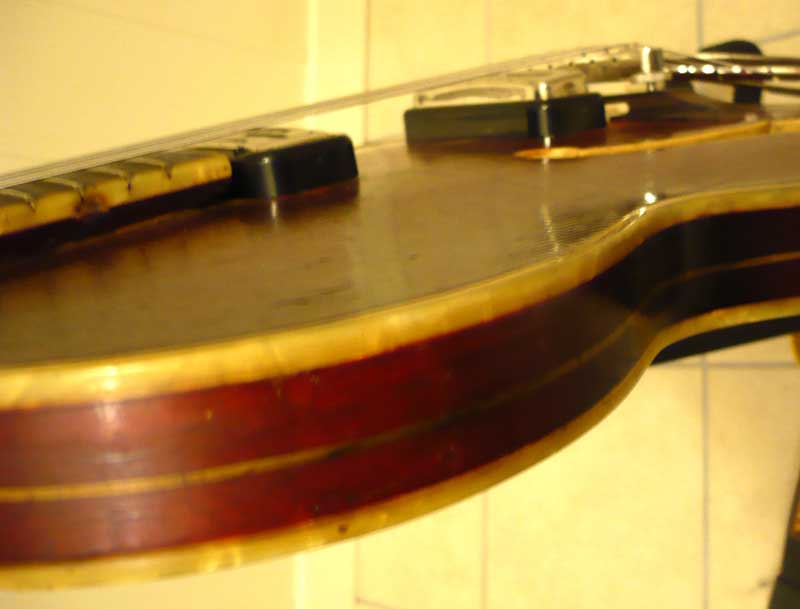 Note the white pearloid binding and the thin gold strip running around the rim of the guitar.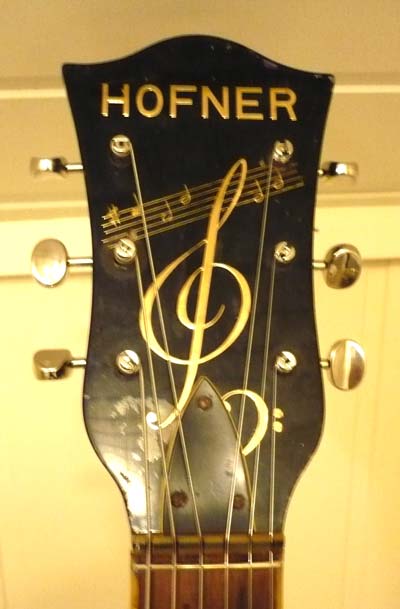 The original 3-on-a-strip tuners have been replaced with modern units.
---
Return to VISITORS' GALLERY - HOFNER ARCHTOP GUITARS