1952 HOFNER MODEL 459 ARCHTOP GUITAR
COURTESY OF GUY AUDOUX, FRANCE: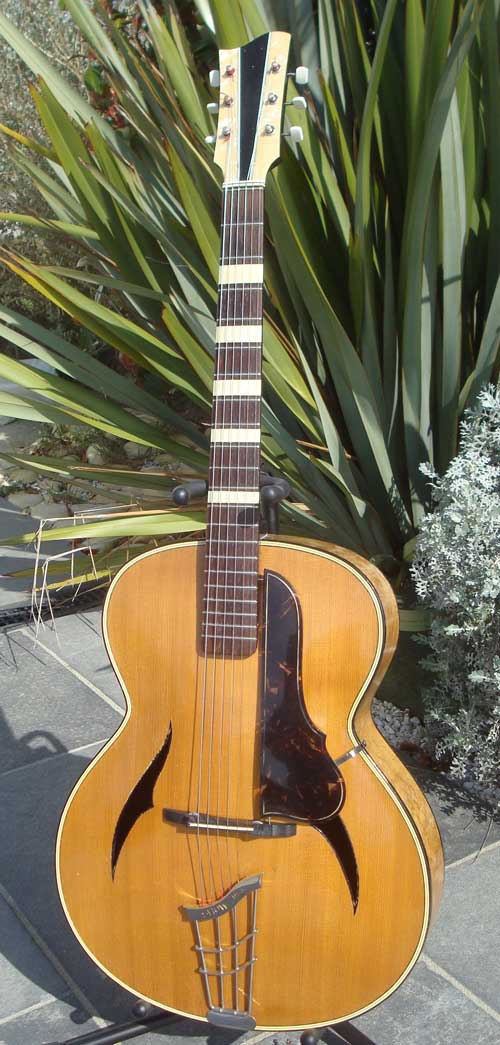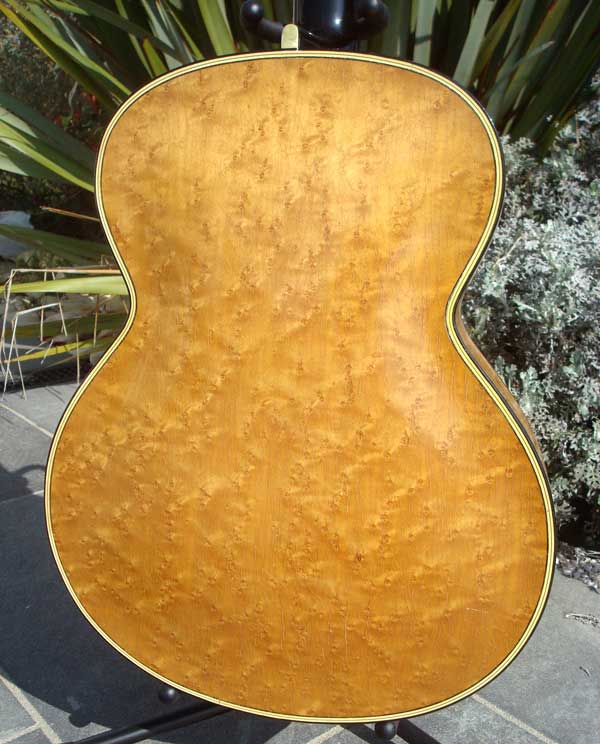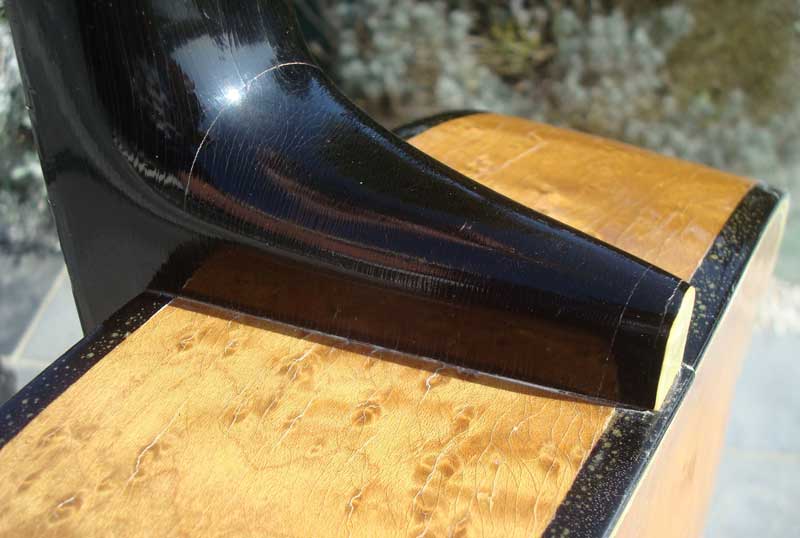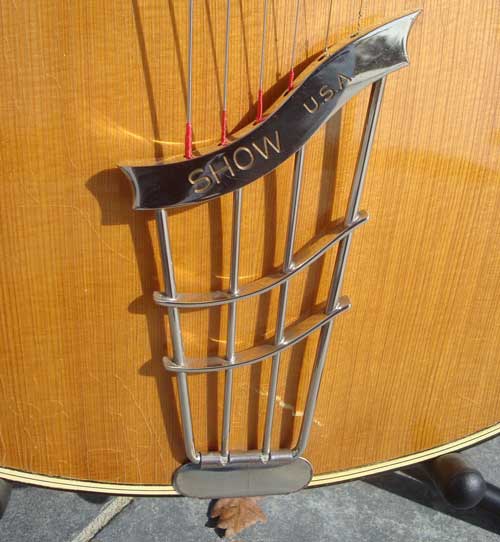 Usually the early 459 guitars were fitted with a twin-prong tailpiece. The fact that this guitar appears to have had this "Lyre" style tailpiece fitted from new is made even more interesting by it being engraved with "SHOW USA". Was this guitar made by Hofner especially for a trade show in the United States?
---
Return to VISITORS' GALLERY - ARCHTOP GUITARS