1962 HOFNER MODEL 4572/V(i) THINLINE ARCHTOP GUITAR
BODY DATE: 22/11/1961
COURTESY OF JEAN-CLAUDE DAGUES, NIEVRE, FRANCE: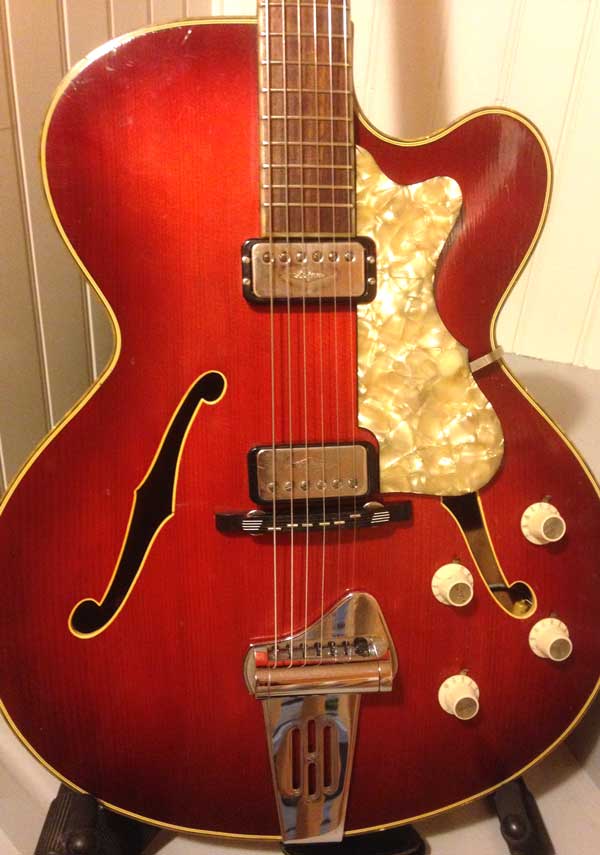 The 4572 had the "Very Thin" 3cm depth body, and the earlier examples like this one had beautiful pearloid binding to the body & neck.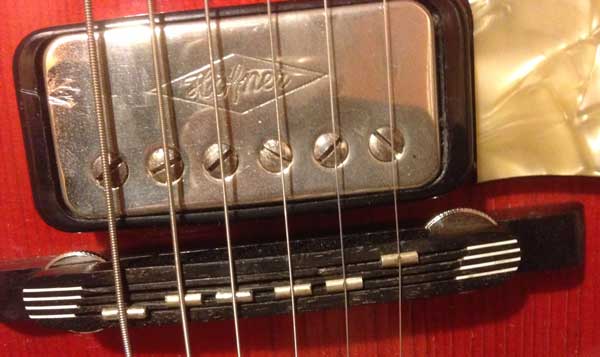 The Type 510 "Diamond Logo" bridge pickup - typical for this period.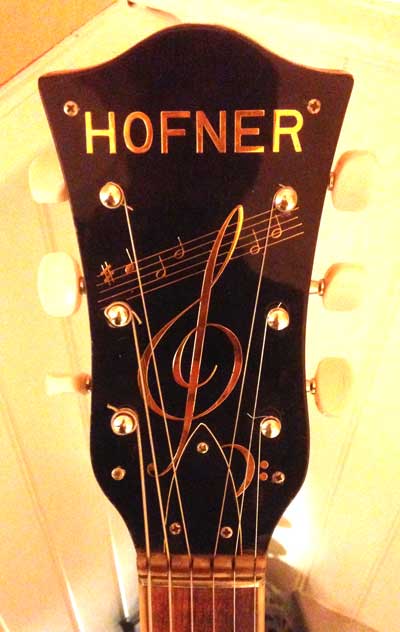 Note: The four screws located in the corners of the headstock fascia are not original.
---
Return to VISITORS' GALLERY - ARCHTOP GUITARS