1957 HOFNER MODEL 465/S ARCHTOP GUITAR
BODY DATE: 28/01/1957
COURTESY OF RICHARD JAMES GRIST, CHRISTCHURCH, NEW ZEALAND:
This guitar features in the video "Running Free", sung by Richard amongst the stunning scenery of New Zealand. (The guitar looks pretty good too!)
CLICK HERE

Note: The Hofner "Toaster" pickup and pickguard have been fitted by a previous owner. They were not originally fitted to this acoustic guitar.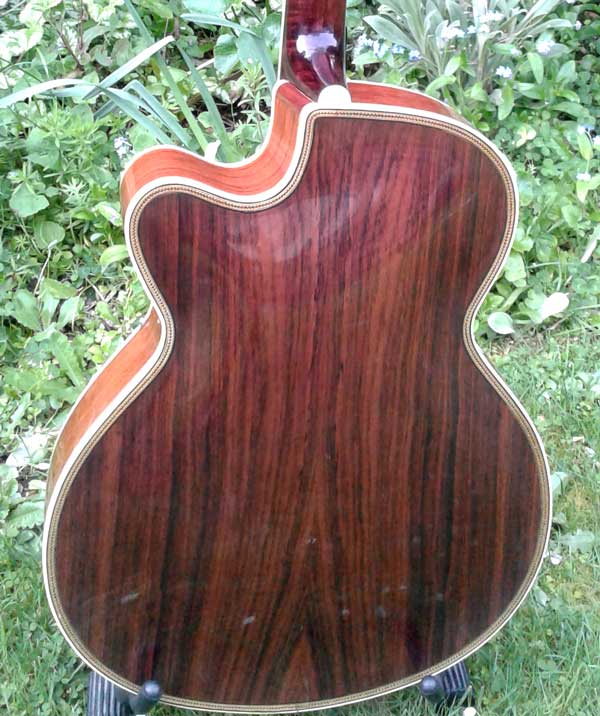 Beautiful rosewood veneers to the back and rims.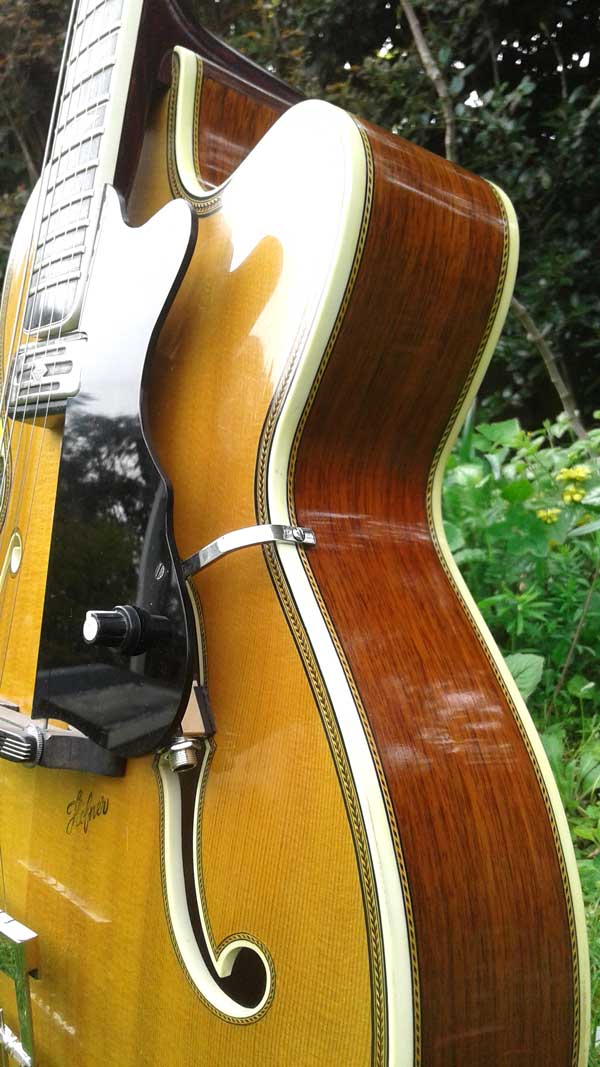 Serious purfling to the body and soundhole binding.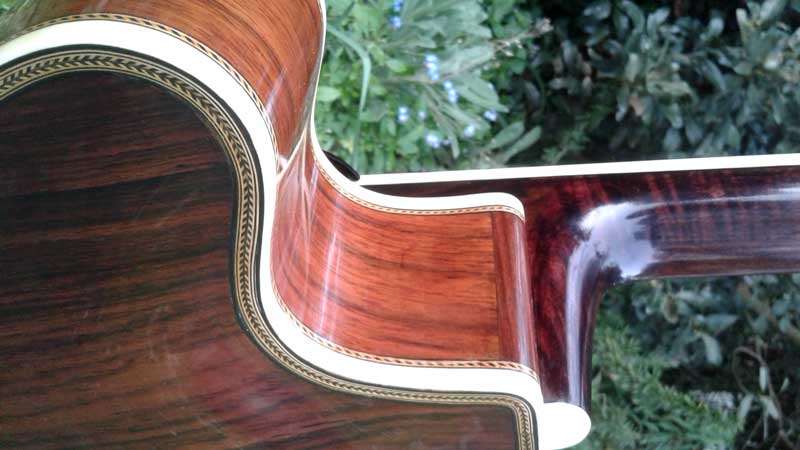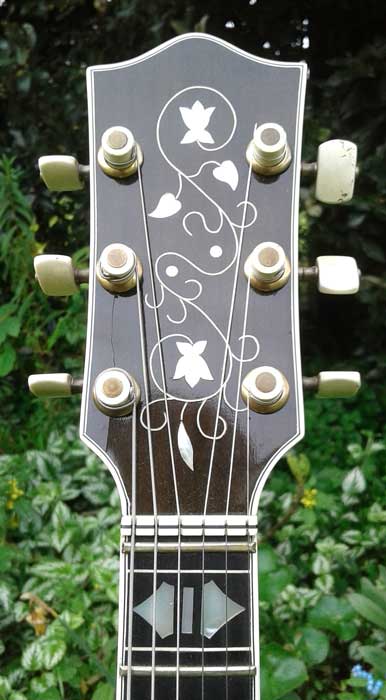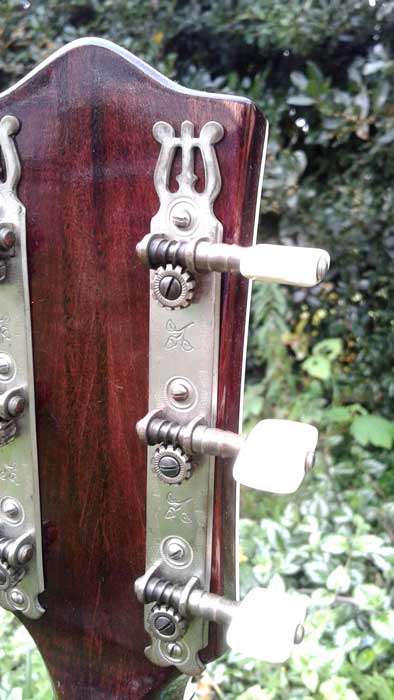 ---
Return to VISITORS' GALLERY - ARCHTOP GUITARS