1969/70 HOFNER MODEL 4572(ii) THINLINE ARCHTOP GUITAR
COURTESY OF ANDREAS, SELANGOR, MALAYSIA: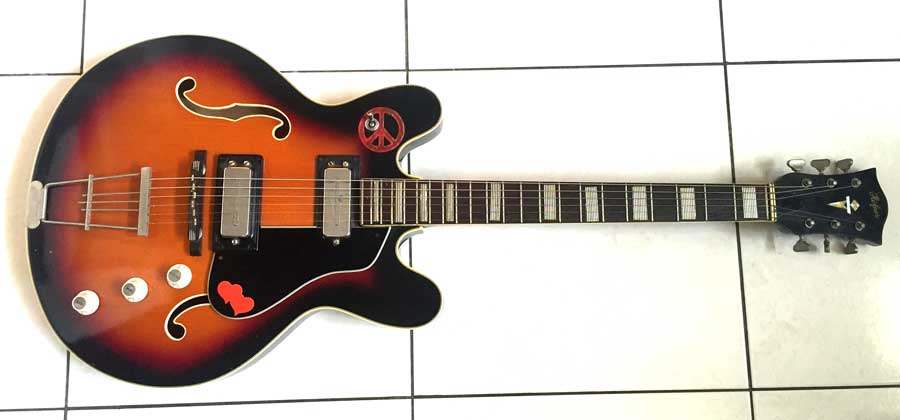 Note: The "block" fretmarkers are not original. The guitar almost certainly has conventional dot-markers located beneath them.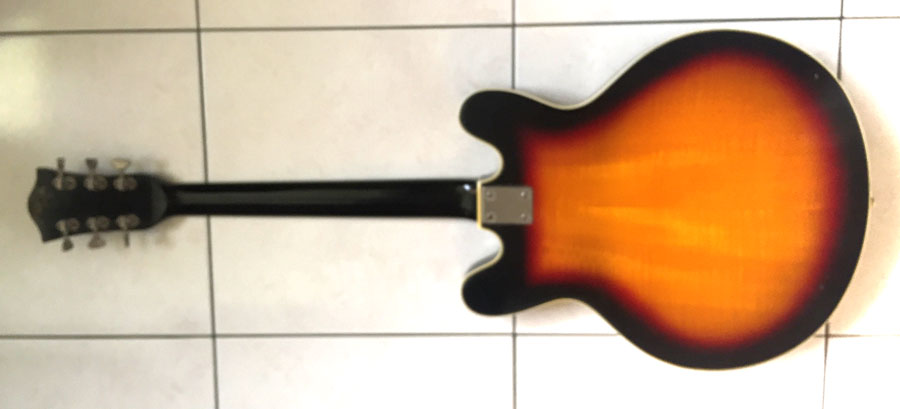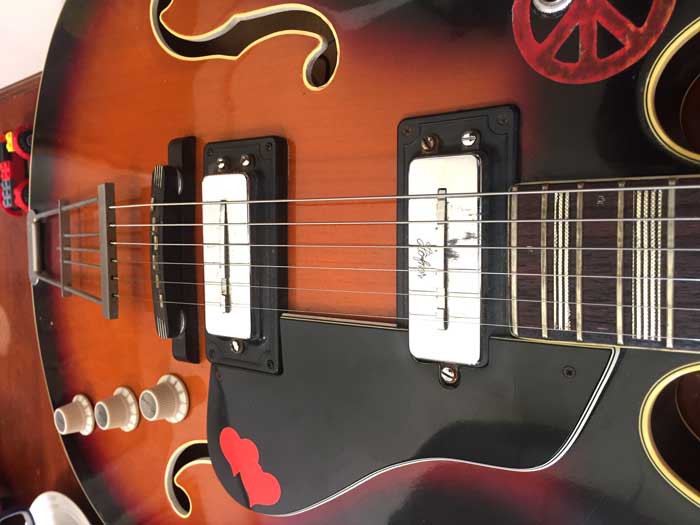 Hofner's Type 511(iii) pickups tended to be fitted to the 4572 model during its early production years.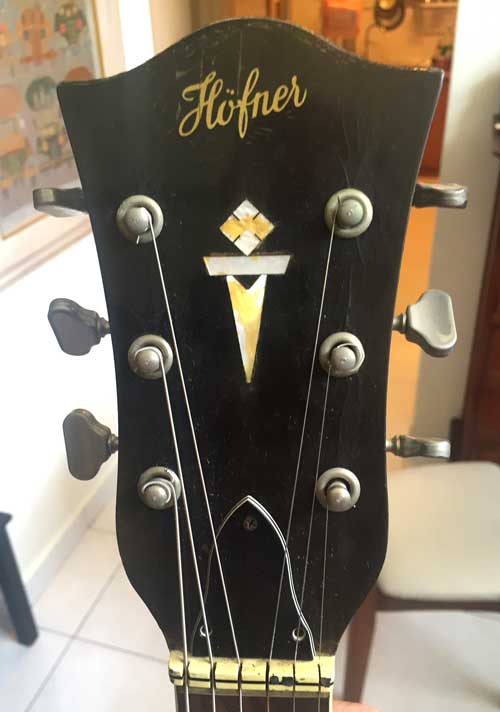 The tuners fitted to this guitar were usually fitted to some of the Hofner solid guitars of this era. It is quite unusual to see then fitted to a thinline archtop.
---
Return to VISITORS' GALLERY - ARCHTOP GUITARS