Mid-1960's HOFNER MODEL 125 CLUB-STYLE GUITAR
COURTESY OF RICK RONATO, ONTARIO, CANADA: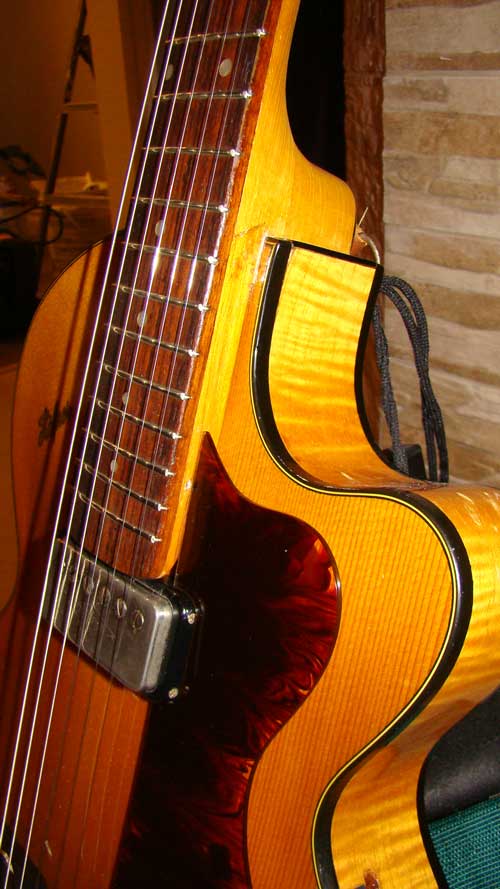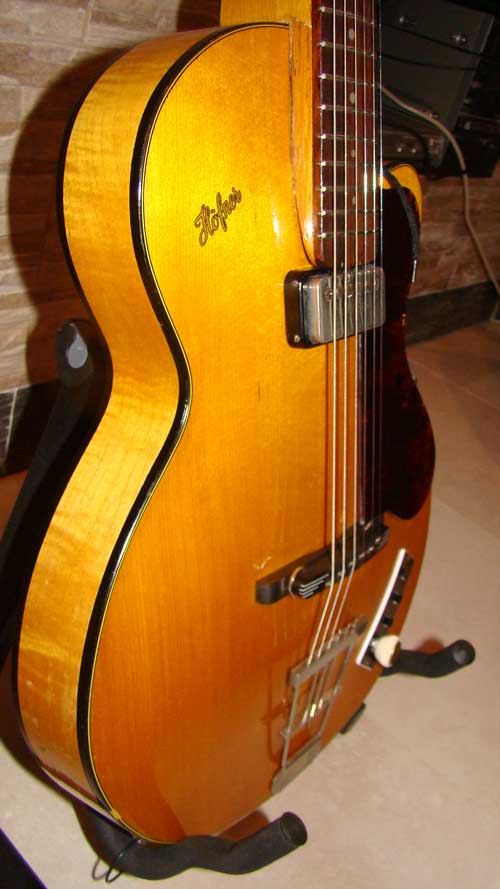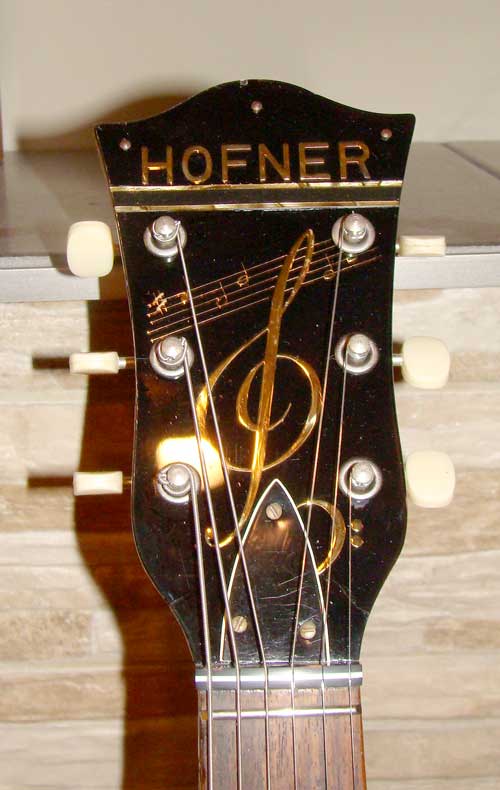 A very interesting headstock fascia! The top section with the Hofner logo and two gold strips has been attached by domed-head nails, presumably in order to remove the Selmer London designation as used on the Selmer-distributed Club 40 in that period. This guitar was therefore almost certainly initially intended for supply to Selmer, but when the Club guitars were dropped from Selmer's catalogue in 1963, it was sold to one of Hofner's general market customers as a Hofner 125.
---
Return to VISITORS' GALLERY - ARCHTOP GUITARS