HOFNER TYPE 510 PICKUPS FITTED TO A MODEL 4574 GUITAR
-FACT FILE
PICKUP PHOTOS & INFORMATION COURTESY OF WOLFGANG, GERMANY: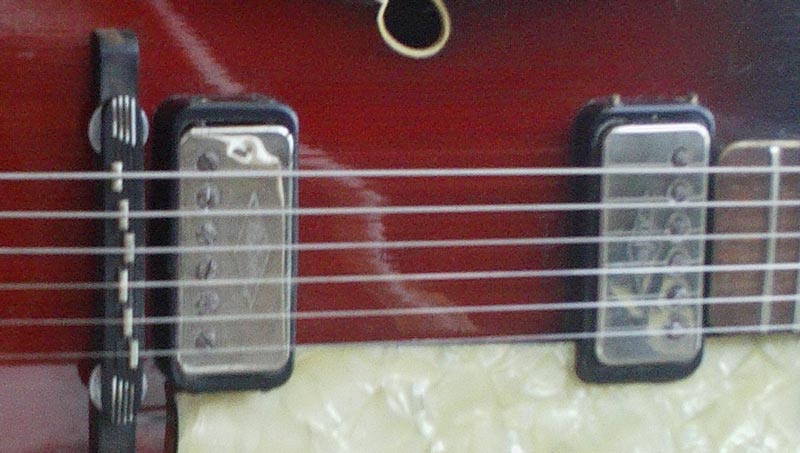 The neck pickup of a 1961/62 Verithin/4574 had to be set low due to the neck angle, in order to provide sufficient clearance beneath the strings. A narrow plastic surround was fitted, with the pickup located in position by means of 2 x 2 grub screws set through the plastic surround in order to grip on both edge-sides of the pickup casing.

A 14mm deep (approx) conventional Type 510 pickup was used at the bridge location where clearance was no problem, At the neck however, a special 10mm deep Type 510 unit was used in order to avoid routing out the body top.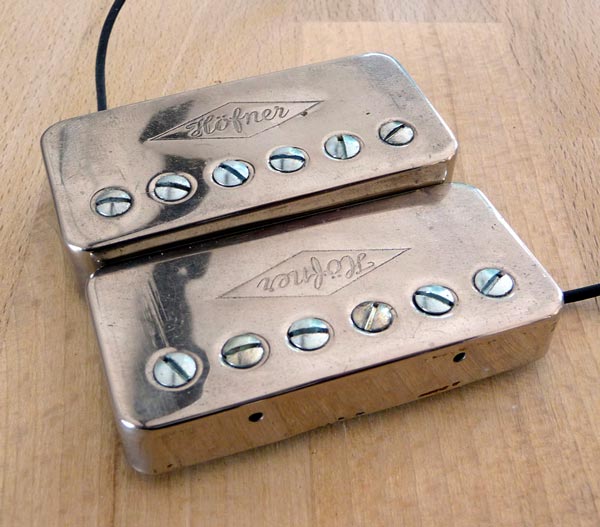 The shallower neck pickup is shown in the foreground. Note the two holes drilled into one of the long sides of the pickup case. Those holes were intended for riveting the neck plate of the 510K pickup shown below.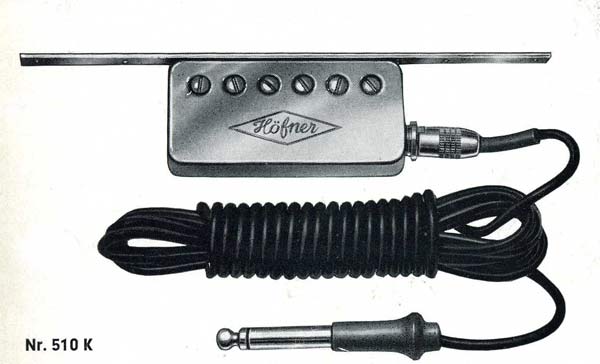 The above catalogue scan shows the "floating pickup" version of the Type 510 pickup. The steel strip riveted to the long side of the unit is for fixing it to the end of a guitar's fingerboard (after bending to the correct shape). It must therefore be assumed that the shallow pickups used at the neck location of the Verithin/4574 were in fact modified Type 510K units.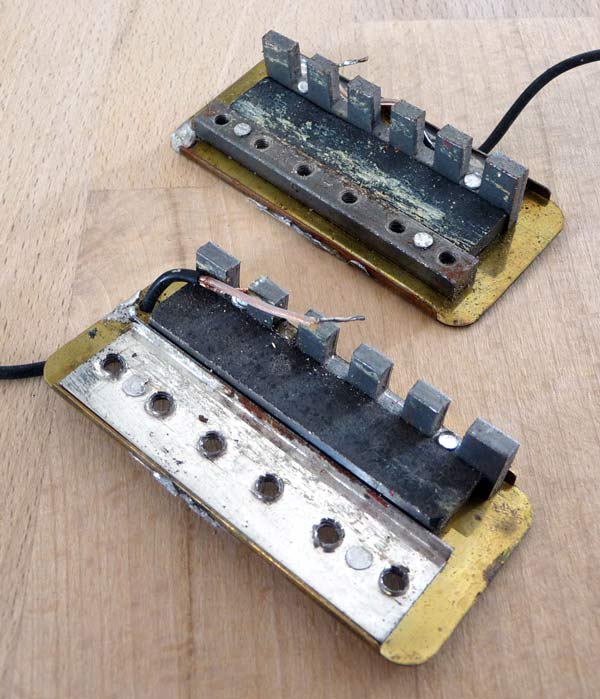 Internal photo of the two types of pickup with the coil and screw polepieces removed. The neck pickup is nearest. Note the difference in the screw polepiece mounting plates.
Click HERE to see photos of normal 510 pickup showing coil and screw polepieces.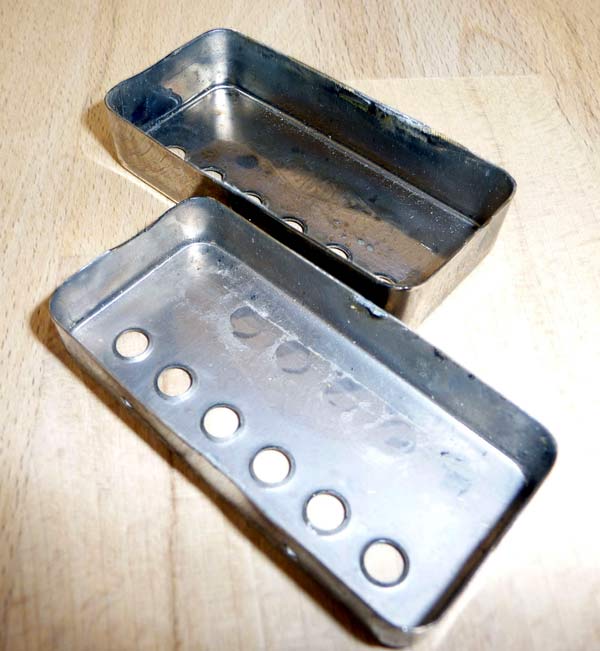 The two types of covers. Note the drilled holes in the long-side of the shallower neck pickup.
When Hofner changed from the Type 510 to the Type 511 twin-coil pickup in 1963, they adopted a different approach to the problem. The tabs under the plastic pickup surround were removed and the surround was attached to the Verithin's body top using four nails driven through the depth of the plastic surround sides to secure it to the body top. This provided a further 3 or 4mm of adjustment under the pickup itself, and hence a narrower depth pickup was not then required.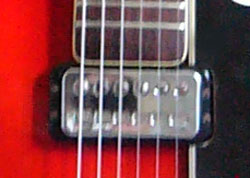 From mid-1965 onwards, the "wide" plastic surround was used on the Verithin to provide for vertical screw height adjustment. At this stage, Hofner began cutting holes in the body top underneath the neck pickup to allow for the bracket which was soldered onto the base of the pickups from that time.
---
Return to VISITORS' GALLERY - EUROPEAN DISTRIBUTED ARCHTOP GUITARS