1960 HOFNER MODEL 457/S ARCHTOP GUITAR
BODY DATE 8/8/1960
COURTESY OF MATTEO, ITALY: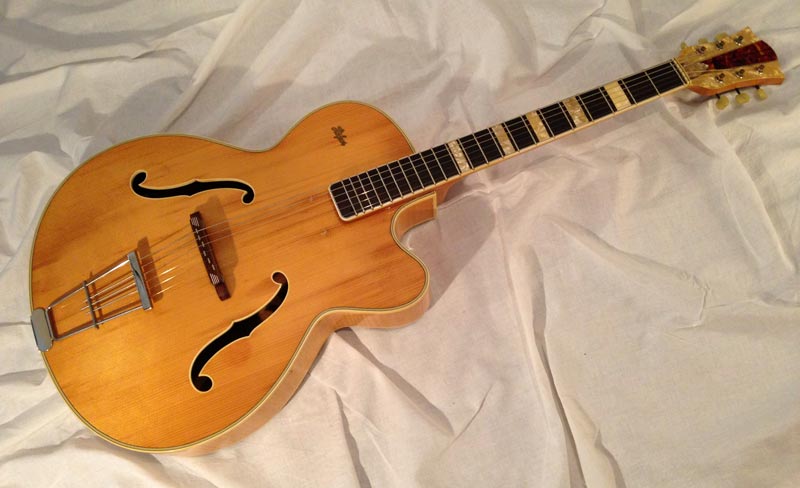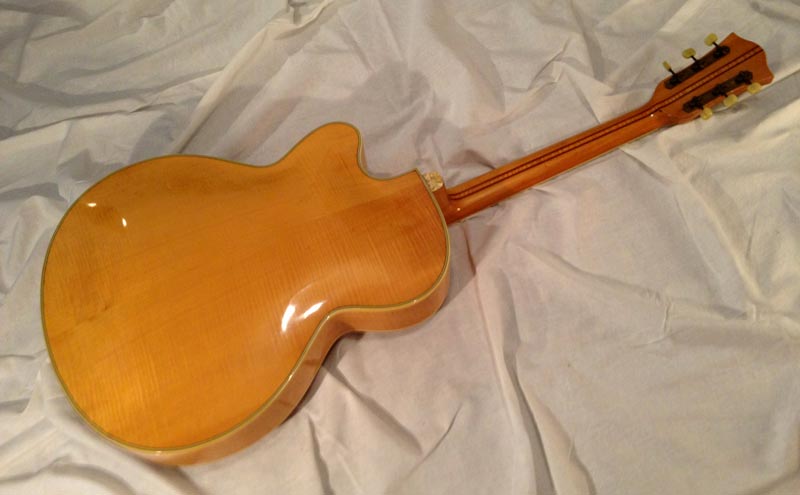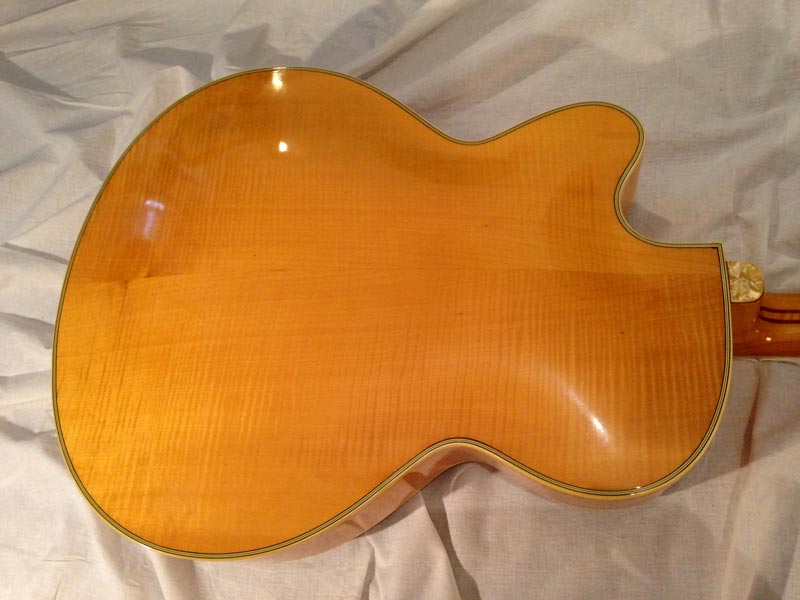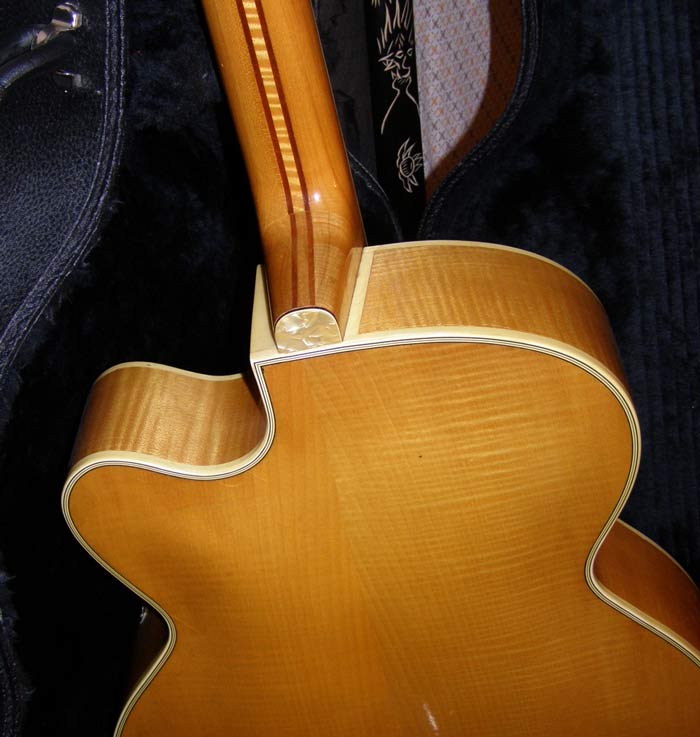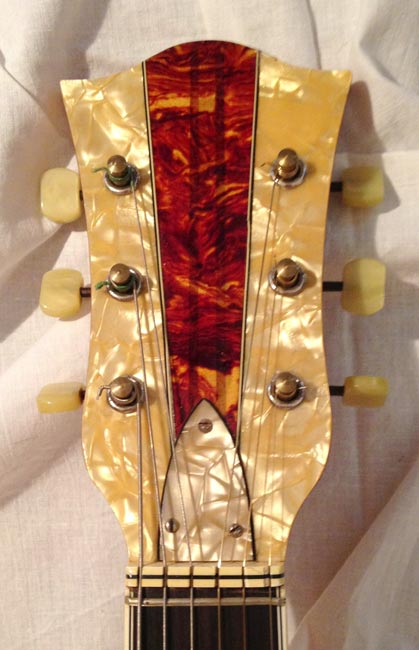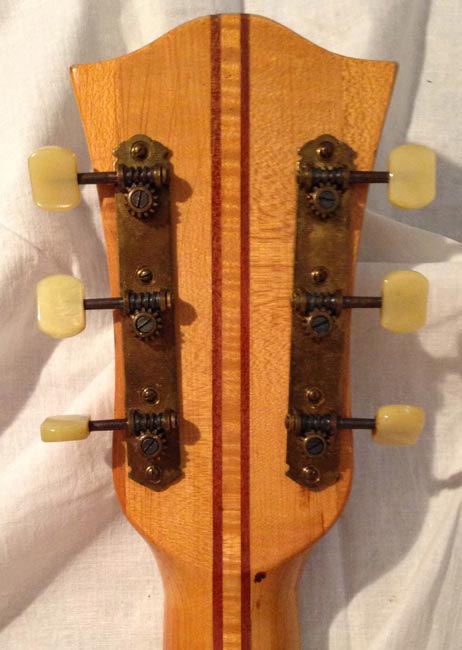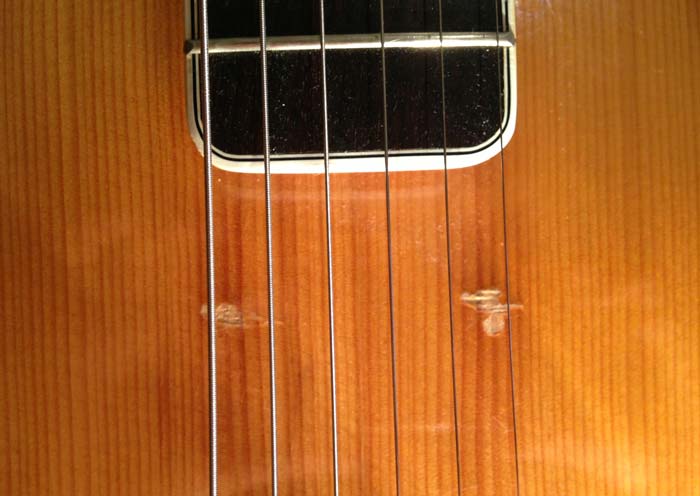 The only significant scars on the guitar, caused by.........
.........the fitting of a Hofner Type 536 Pickup assembly by a previous owner. The adjustment screw heads under the neck pickup have abraded the solid spruce top on this guitar. It is a point worth noting by those archtop owners who may also be considering fitting such a pickup assembly to their guitar!
---
Return to VISITORS' GALLERY - EUROPEAN DISTRIBUTED ARCHTOP GUITARS