1962 HOFNER MODEL 462/S/E2 ELECTRIC ARCHTOP GUITAR
("F" SHAPED SOUNDHOLES)

VAN WOUW SERIAL No: 5798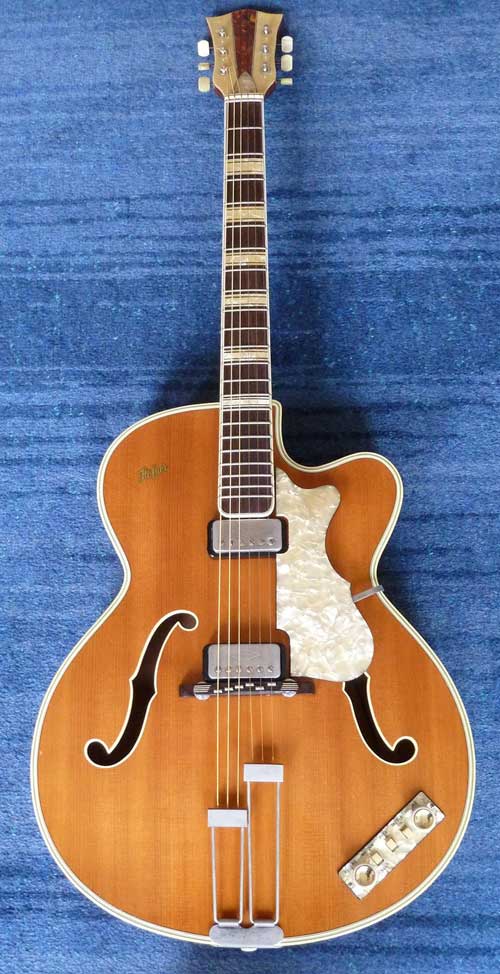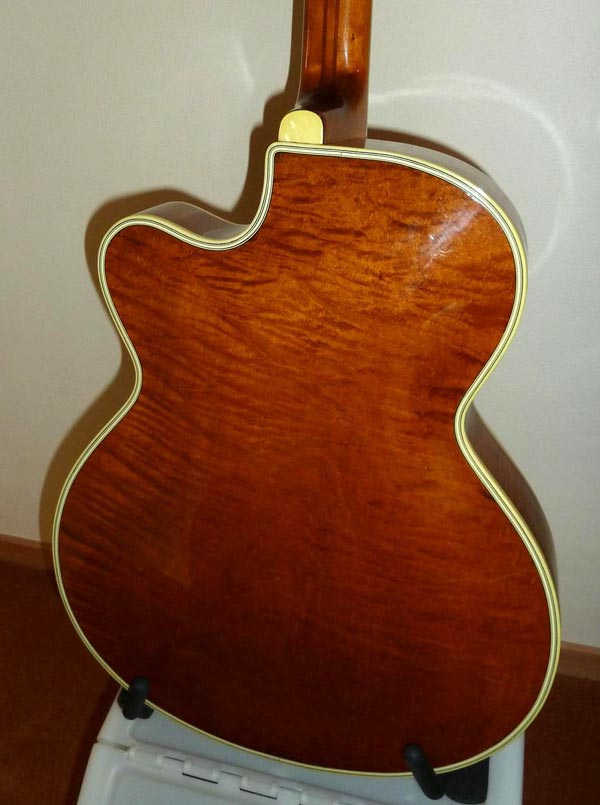 The back is one-piece and made of beautiful quilted maple.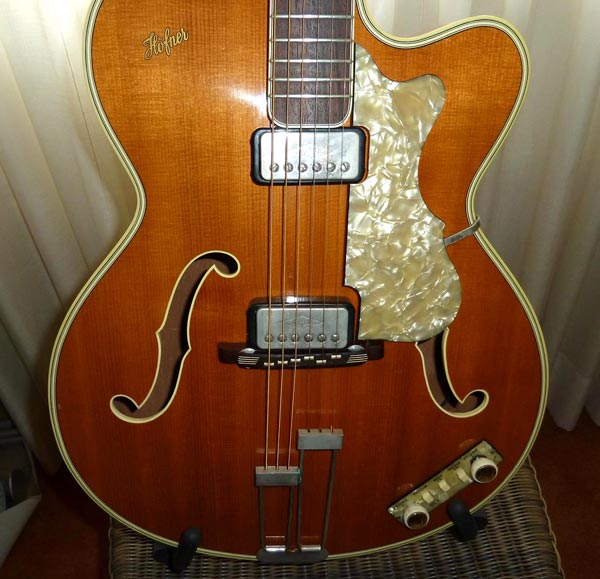 Note the multiple purfling running around the side of the neck - typical for a Hofner 462 model. The body edges have also a greater number of purfling strips than say a 457 model.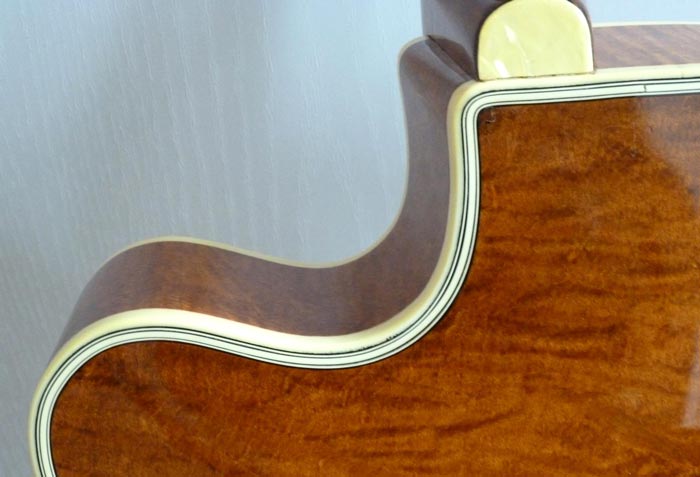 The body sides at the cutaway are curved into the neck joint - a sign of a top quality Hofner archtop.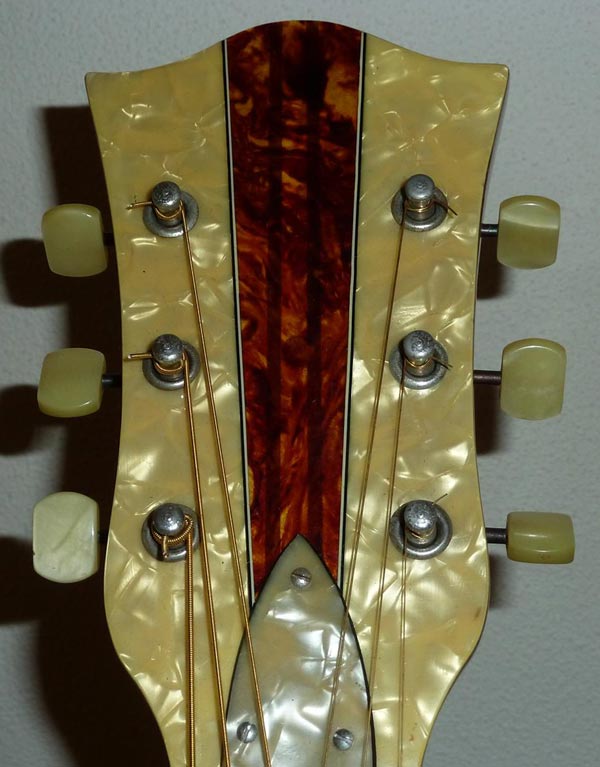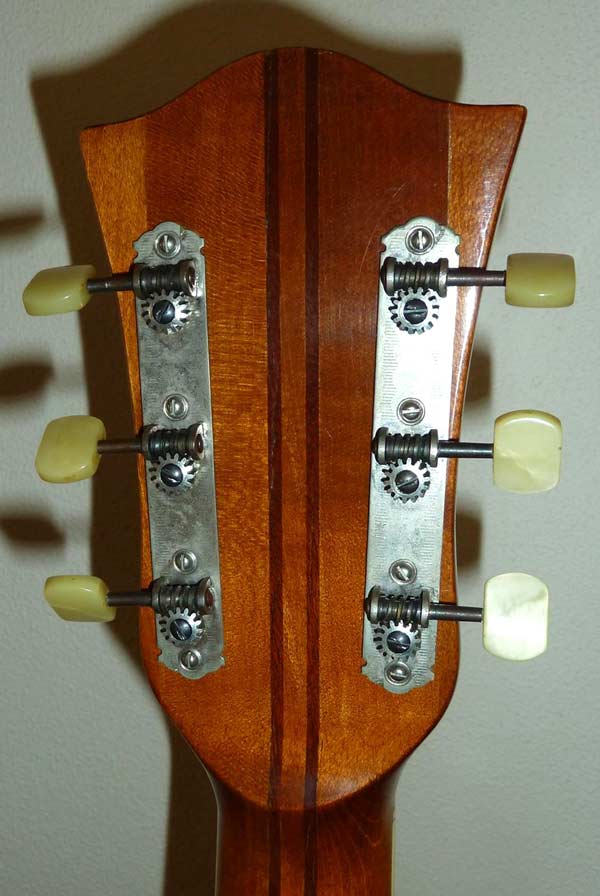 A five-piece neck has been fitted.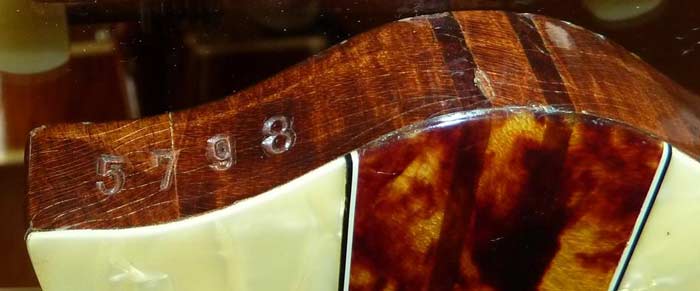 The serial no. 5798 stamped into the top edge of the headstock by the Van Wouw Company in Amsterdam.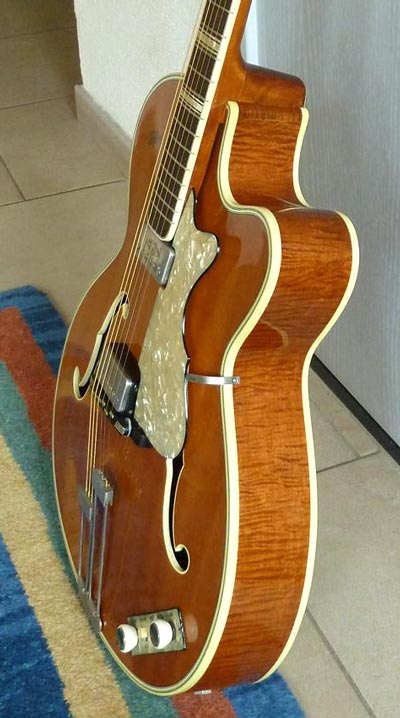 ---
Return to VISITORS' GALLERY - HOFNER ARCHTOPS & SEMIS