1966/67 HOFNER MODEL 4578 VTZ SEMI-ACOUSTIC GUITAR
COURTESY OF GEORGE SMITH, WEST SUSSEX, ENGLAND: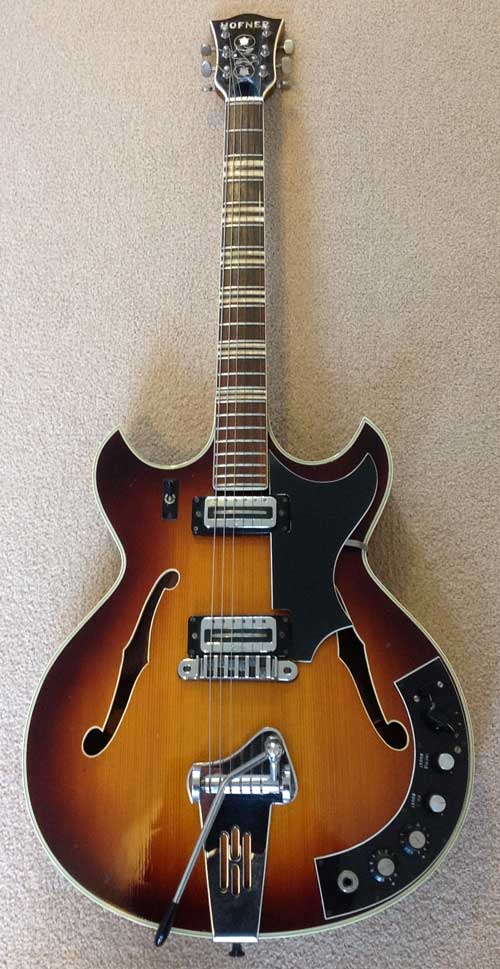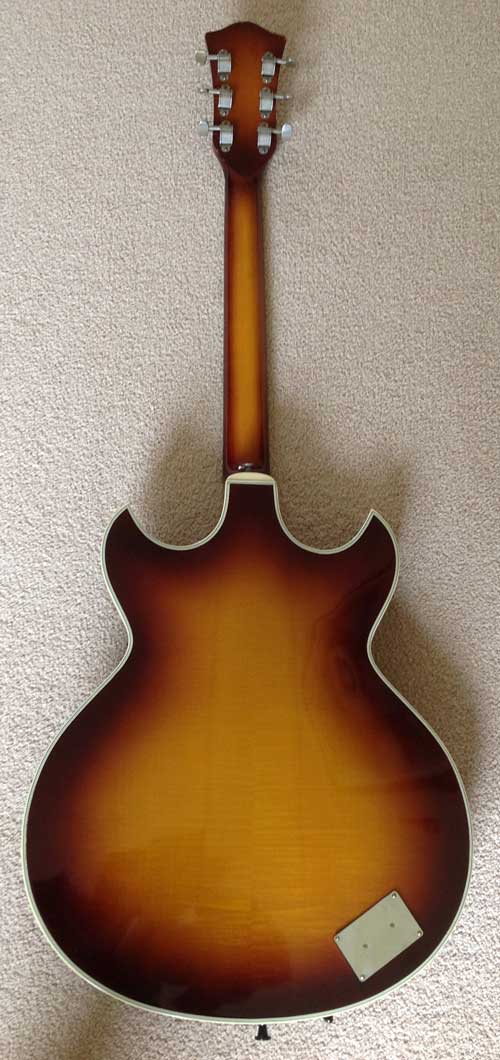 This guitar is unusual in that it has strip fret markers instead of the usual triple-dot markers found on other 4578 examples. The 4578 model was introduced at the Frankfurt Trade Show in Spring 1967. The guitar exhibited there had triple-dot fret markers. However, the guitar photographed for the pre-show publicity "flyer" had strip markers, just like on this particular guitar. There is therefore a very strong possibility that this guitar was that same prototype shown in the "flyer", or at least one of the pre-production prototypes.
Note also the front-mounted output jack-socket on this guitar and on the one shown in the flyer photo below.
SCAN TAKEN FROM 1967 HOFNER PRE-SHOW "FLYER":

---
Return to VISITORS' GALLERY - HOFNER ARCHTOPS & SEMIS