Early 1970's HOFNER MODEL 4577 THINLINE ARCHTOP GUITAR
POT CODE: 395
COURTESY OF WOLFGANG IN GERMANY:



Note: The bridge fitted to this guitar is not the original.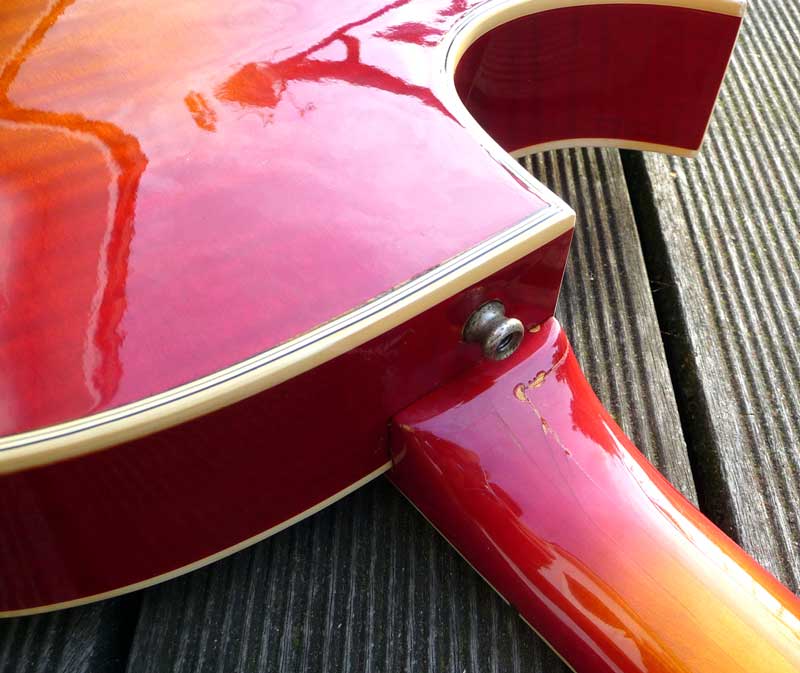 The depth of the body is 60mm instead of the usual 50mm. Presumably the extra depth was required to accommodate the neck-tilt mechanism shown below?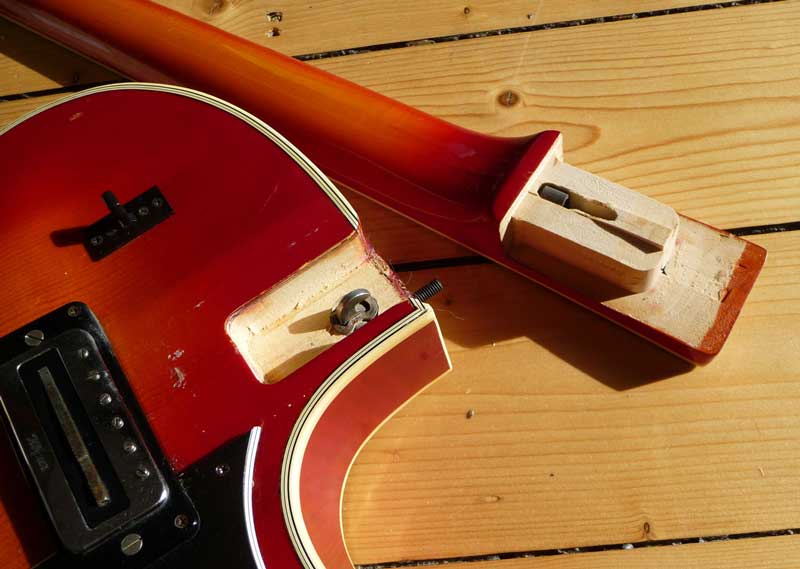 The Hofner neck rake adjuster that is fitted to this guitar.
---
Return to VISITORS' GALLERY - EUROPEAN & US MARKET ARCHTOPS