Late 1960's/Early 1970's HOFNER MODEL 457/S ARCHTOP GUITAR
PHOTOS COURTESY OF DAVID BRASS, FRETTED AMERICANA, LOS ANGELES, USA:
(Note: All images on this page are copyright: © Fretted Americana Inc.)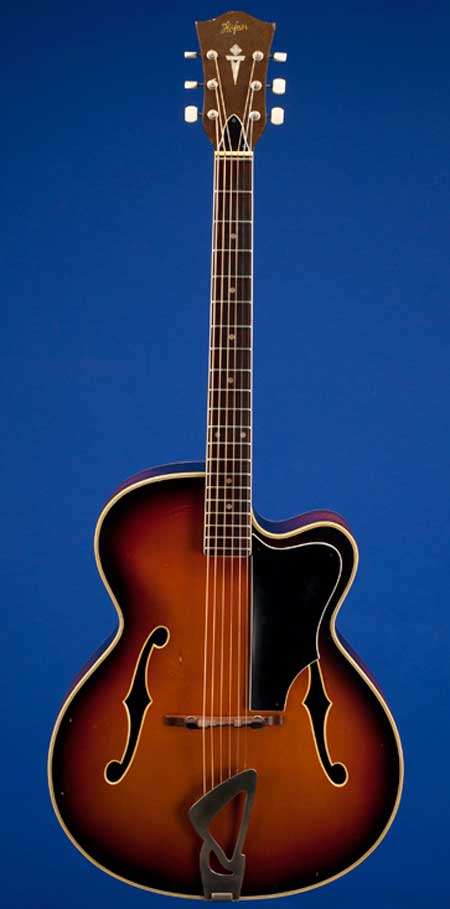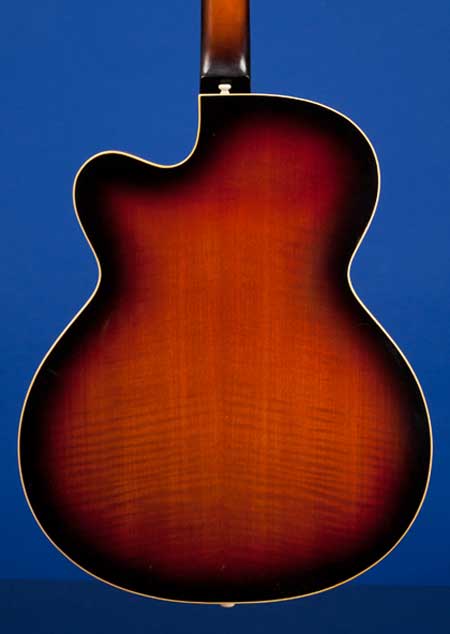 Note the one-piece maple neck and small heel that appeared on Hofner archtops at the end of the 1960's.
The "Harp" art-deco tailpiece tended to be used by Hofner on their thinline electrics during this period.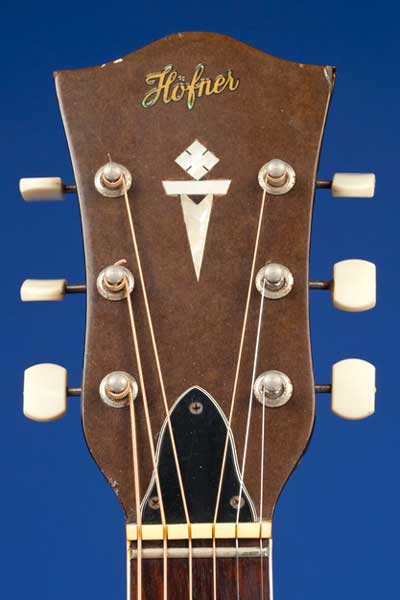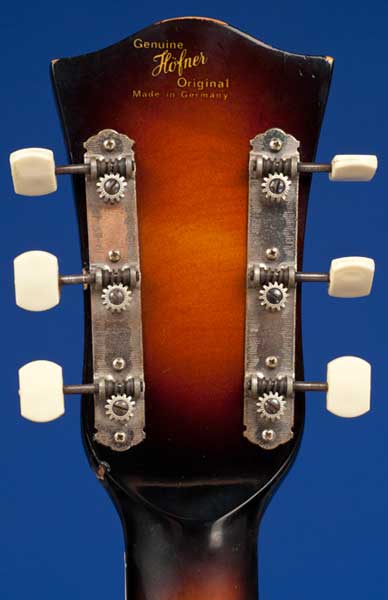 The 3-on-a-strip tuners indicate that this guitar was one of the earliest of the single neck 457's made. Hofner's patent single enclosed "spring" type tuners were introduced soon after.
---
Return to VISITORS' GALLERY - EUROPEAN DISTRIBUTED ARCHTOP GUITARS