c1952 HOFNER MODEL 457/S ARCHTOP GUITAR
COURTESY OF GUY AUDOUX, FRANCE: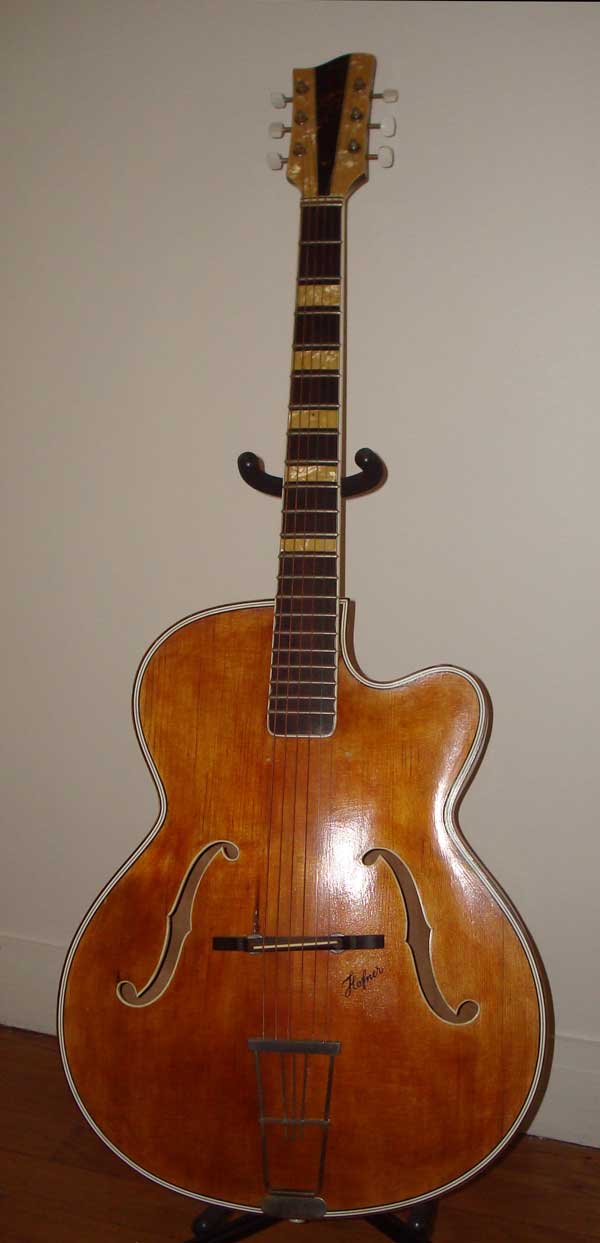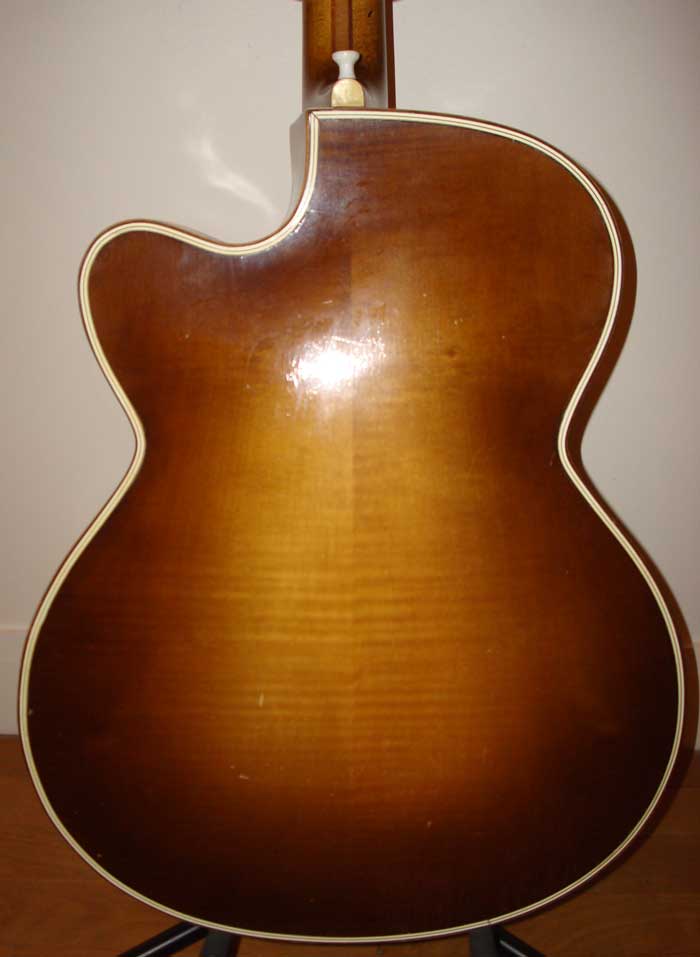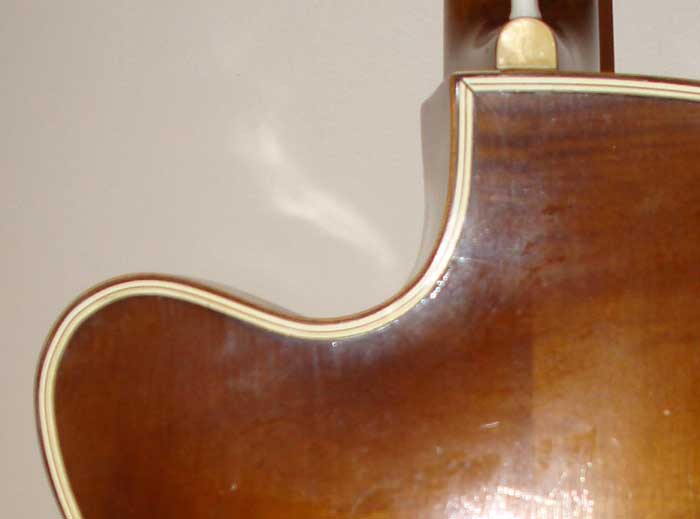 Note the lack of binding on the sides of the guitar body - typical of Hofner's very early archtops.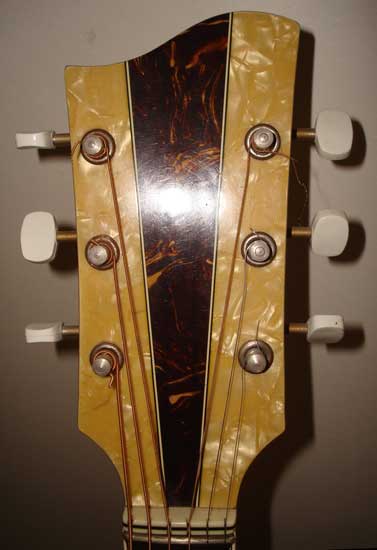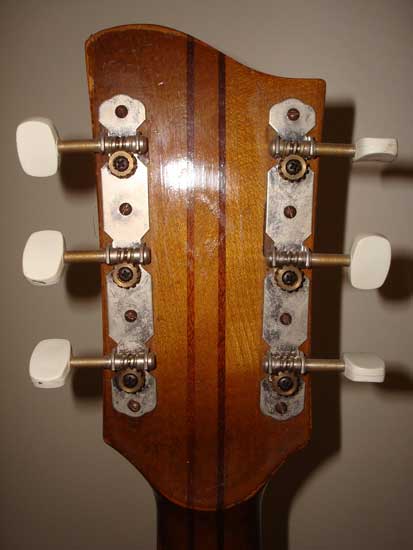 ...............and the flared top to the headstock. Again, the sign of an early Hofner archtop. The tuners are not the originals.
---
Return to VISITORS' GALLERY - EUROPEAN DISTRIBUTED ARCHTOP GUITARS