1953 HOFNER MODEL 456 ARCHTOP GUITAR
COURTESY OF ANDREW GLADSTONE, NEW ZEALAND: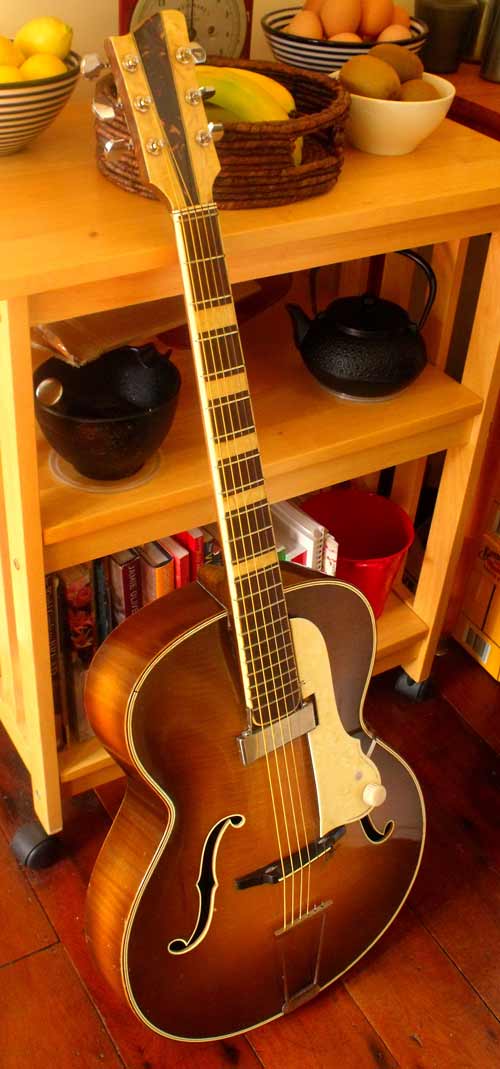 Note: The tuners fitted to this guitar are not the originals, which would have been open geared 3-on-a-plate type.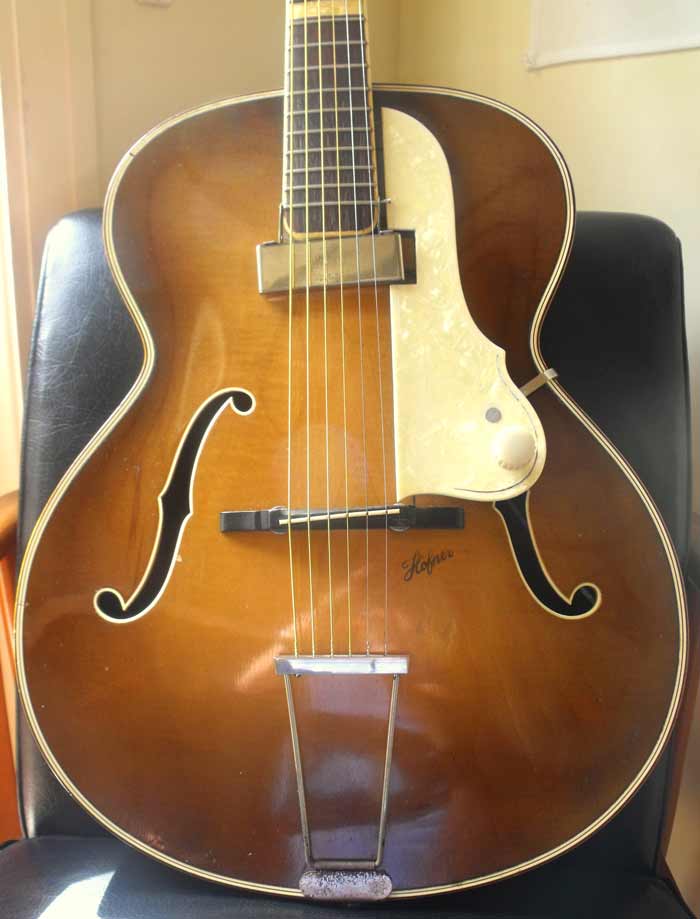 This guitar has been fitted with a Walchris "floating" pickup. The original pickguard has been very neatly adapted to take a volume pot.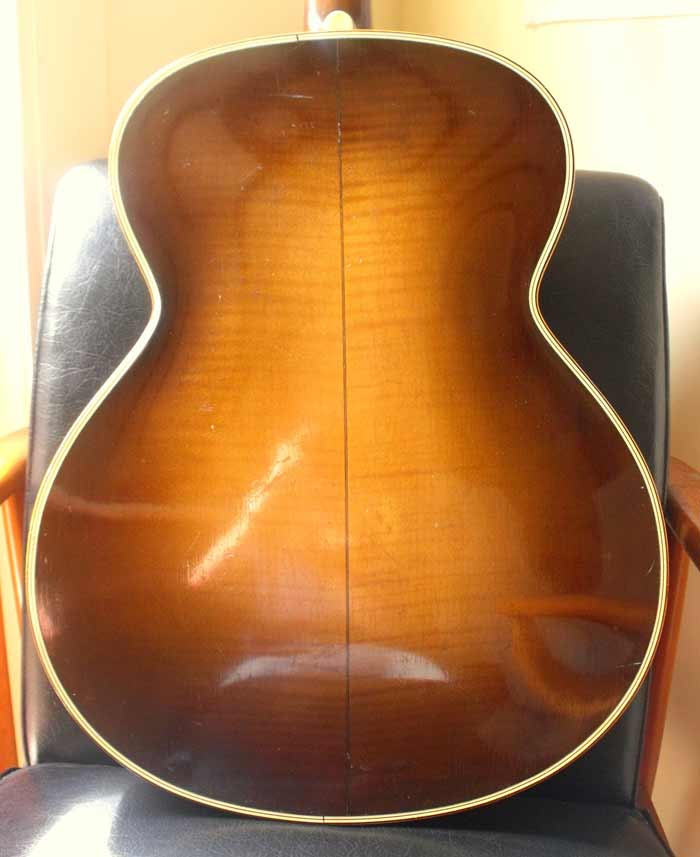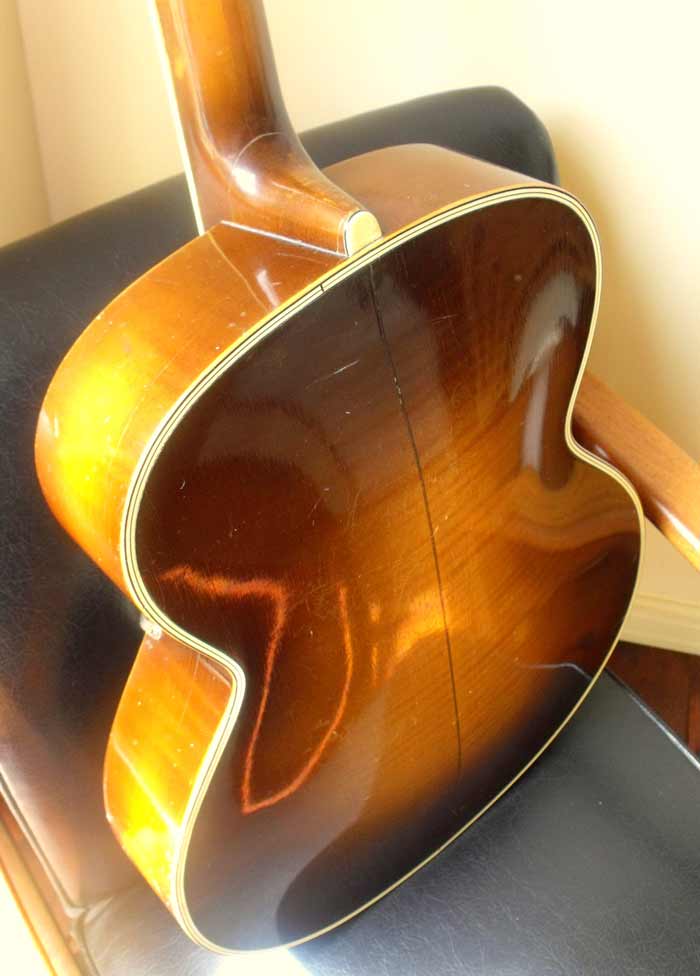 The lack of side binding on the body can be seen from this photo. The edges of the laminated maple side are chamfered into the purfling.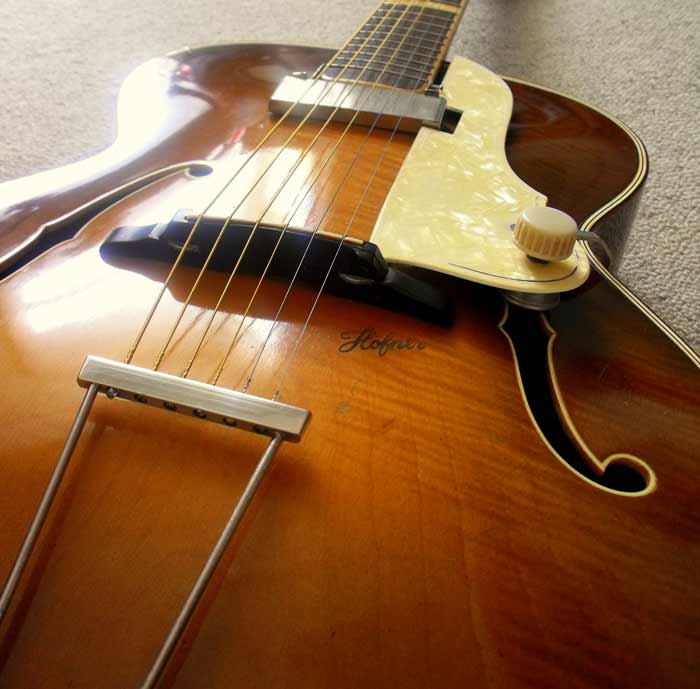 Note that the top of this guitar is maple - the main difference between the 457 model which had a spruce top.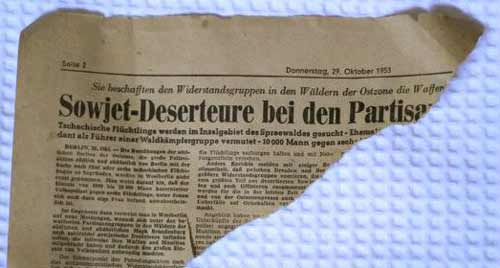 A piece of newspaper dated 29 October 1953, which was found inside the body of the guitar. Hofner used to fill the bodies of their archtop guitars with newspaper prior to spraying, presumably in order to prevent over-spray entering the soundholes.

---
Return to VISITORS' GALLERY - EUROPEAN & US MARKET ARCHTOPS