c1981 HOFNER MODEL T4S SEMI-ACOUSTIC GUITAR
SERIAL No: 211763
COURTESY OF ALAN PATRICK, BERLIN, GERMANY: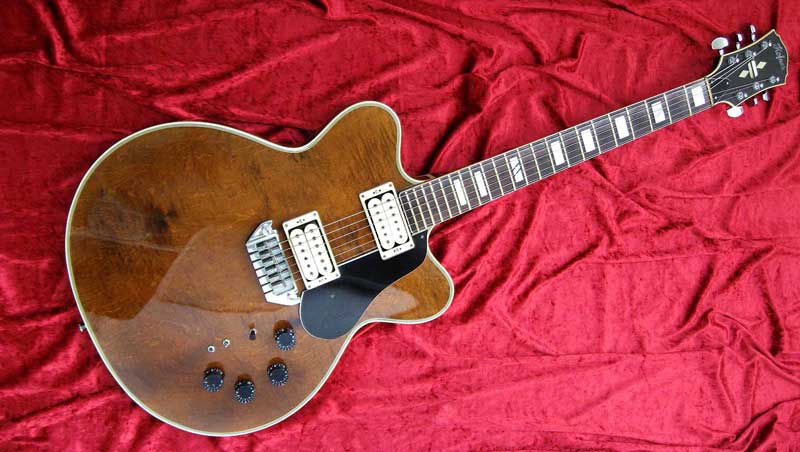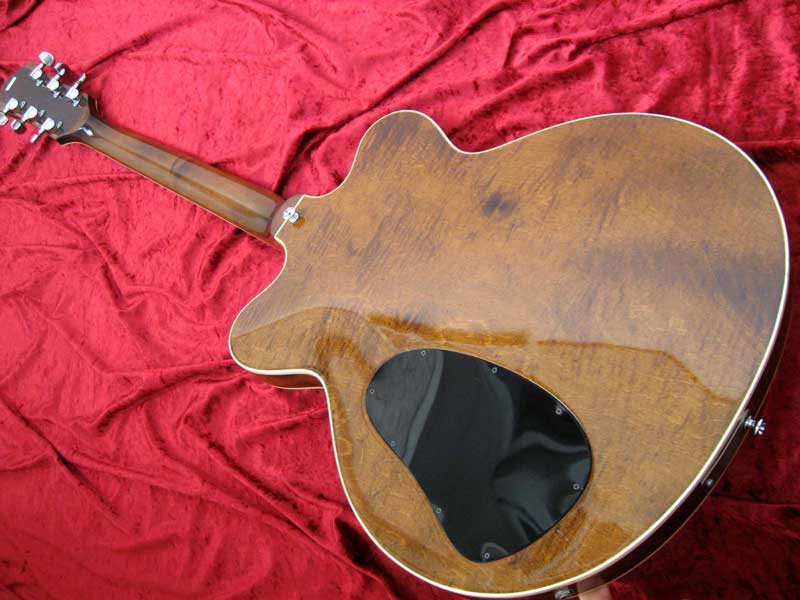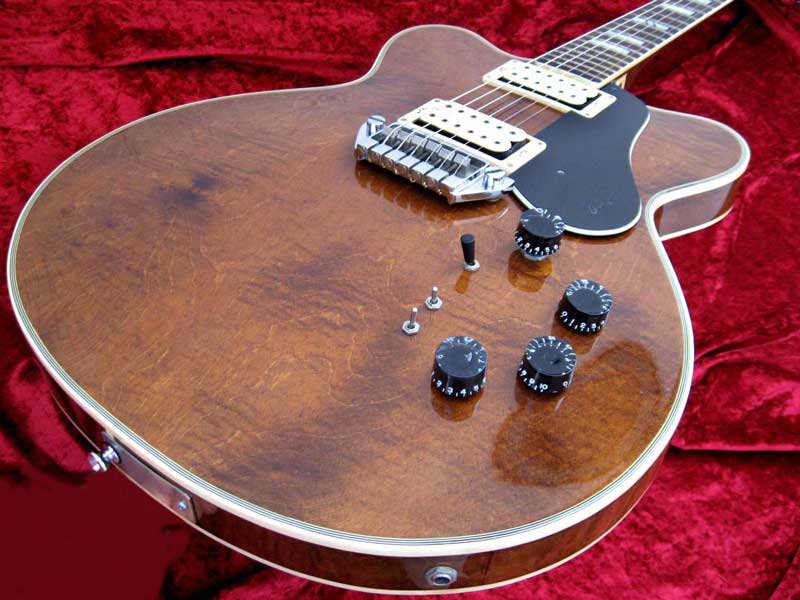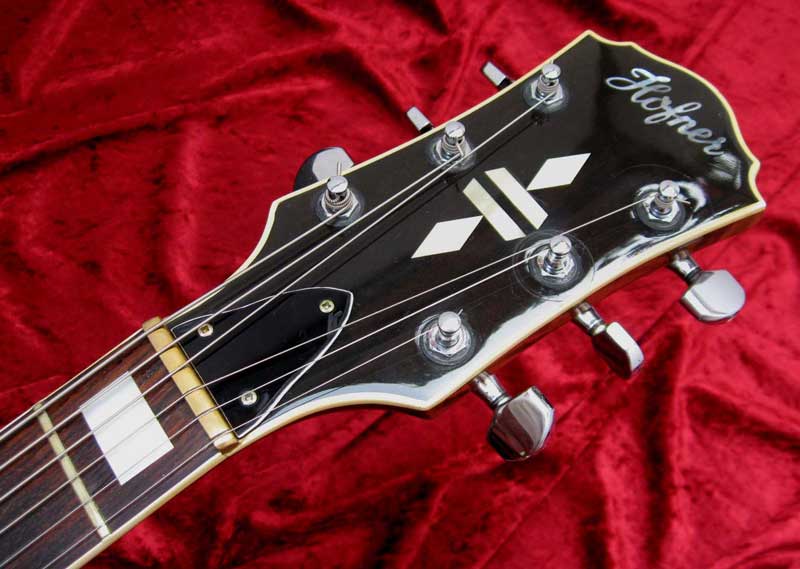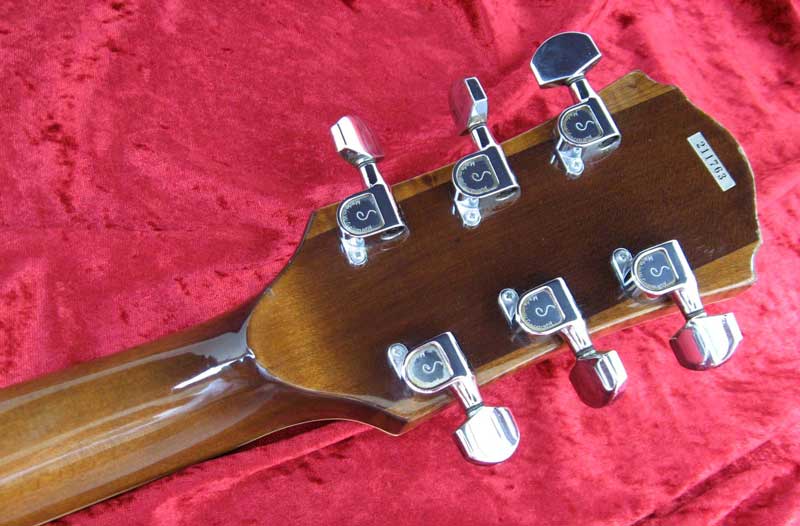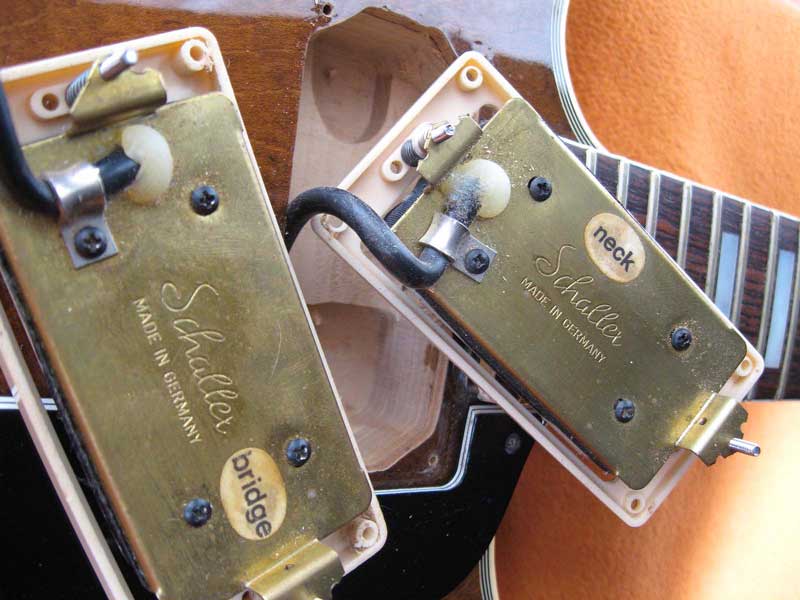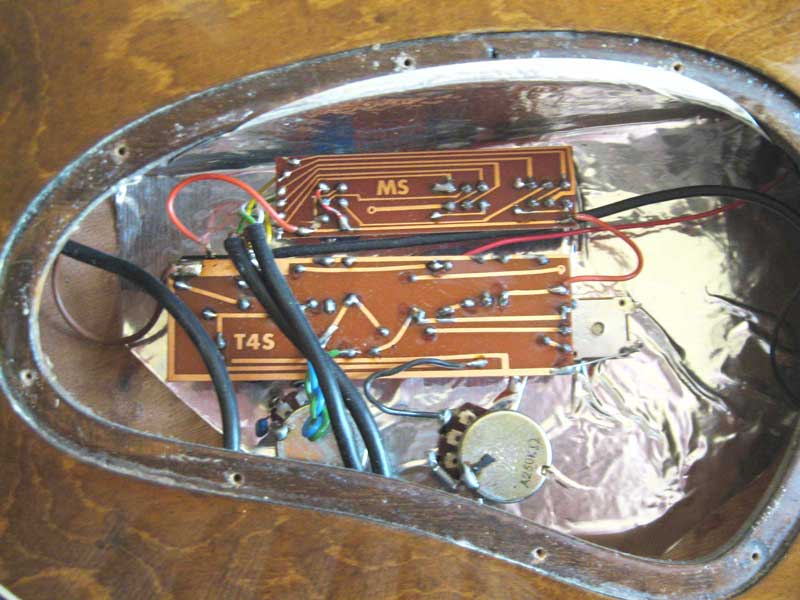 GRAHAM'S EXPLANATION ABOUT THE ELECTRONICS ON HIS GUITAR:
This guitar was factory-fitted with Schaller pickups. It is an active and passive guitar. It has a brass nut and steel Schaller bridge, producing incredible sustain.
It has a master volume, which is also a push pot to enter active mode, and a normal 3 way pickup selector. Both pickups have a three way mini switch, and can be set to Humbucker/Parallel (P90), and Single Coil. The three other pots are tone controls for active mode only - treble, middle and bass.
---
Return to VISITORS' GALLERY - EUROPEAN & US MARKET ARCHTOPS