1951 HOFNER MODEL 465 ARCHTOP GUITAR
BODY DATE: 16/6/1951
COURTESY OF "RIOVA", FLORIDA, USA:
(NOTE: THIS GUITAR IS SHORTLY TO BE RESTORED BACK TO ITS ORIGINAL CONDITION.)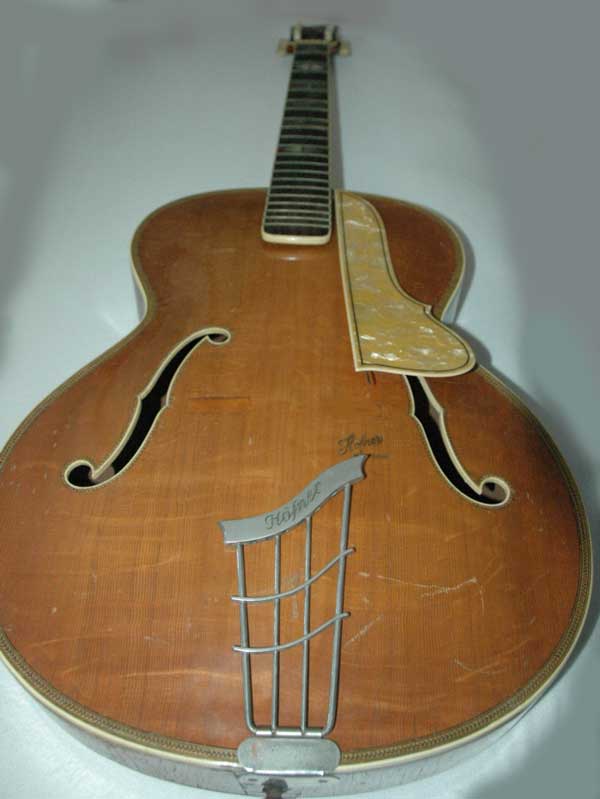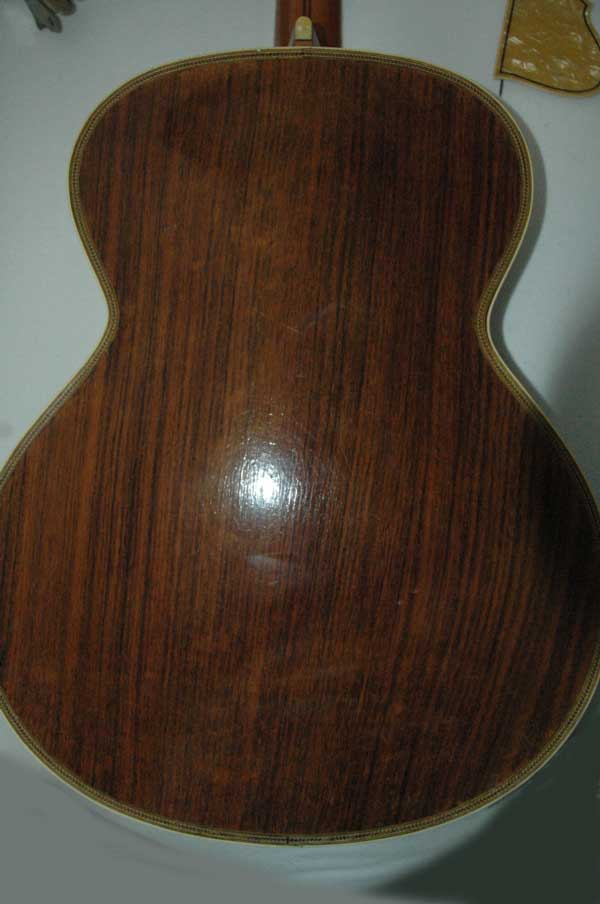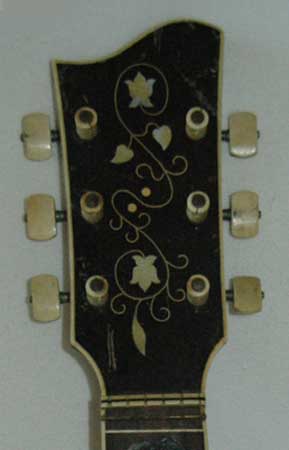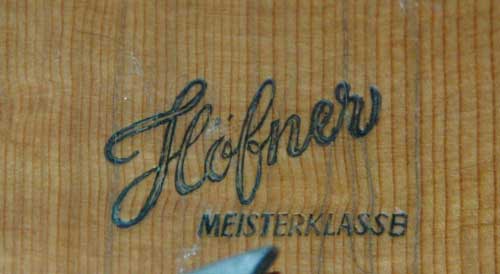 Hofner's "Meisterklasse" body stamp - reserved only for their top quality guitars back in the early 1950's.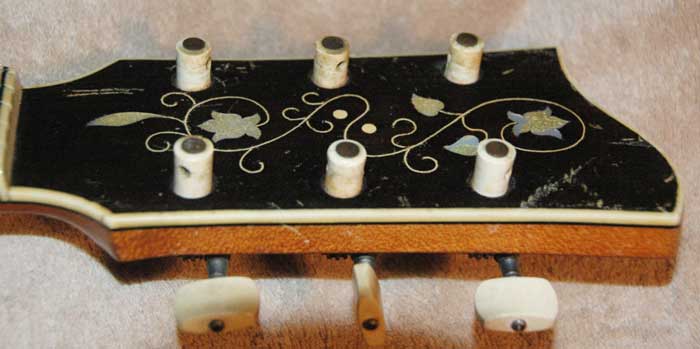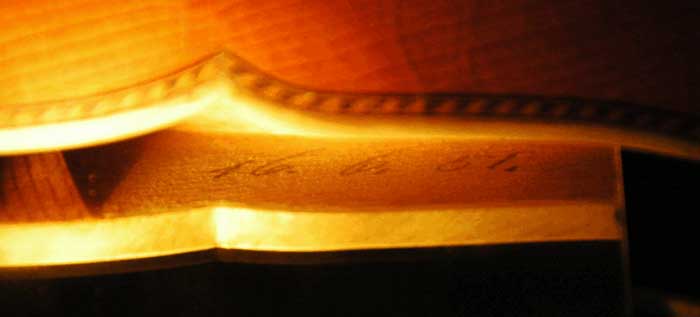 The date on which the guitar's body was made - 16th June, 1951.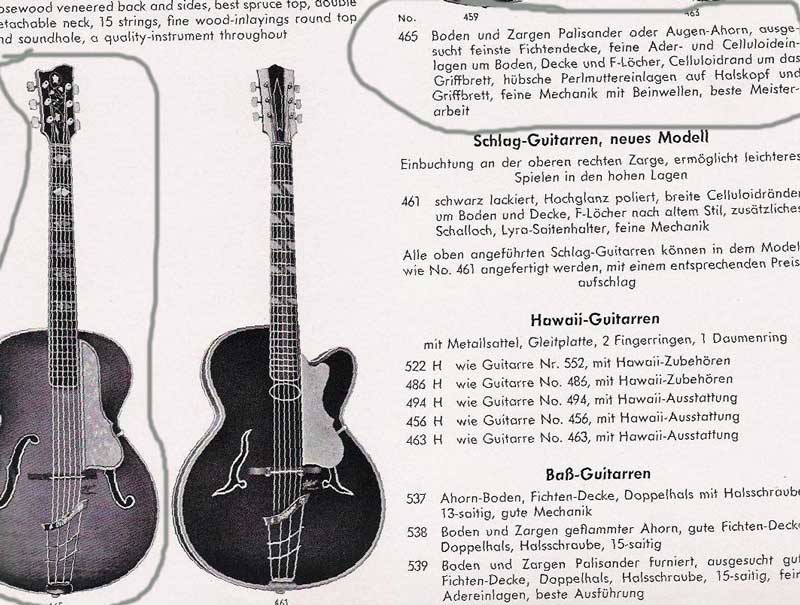 A scan taken from the 1951/52 Hofner Catalogue which shows the 465 Model.
---
Return to VISITORS' GALLERY - EUROPEAN & US MARKET ARCHTOPS