1962 HOFNER "THINLINE CLUB" ELECTRIC GUITAR
POT CODE: 102
COURTESY OF HUGH JAMES RADLOFF, MICHIGAN, USA: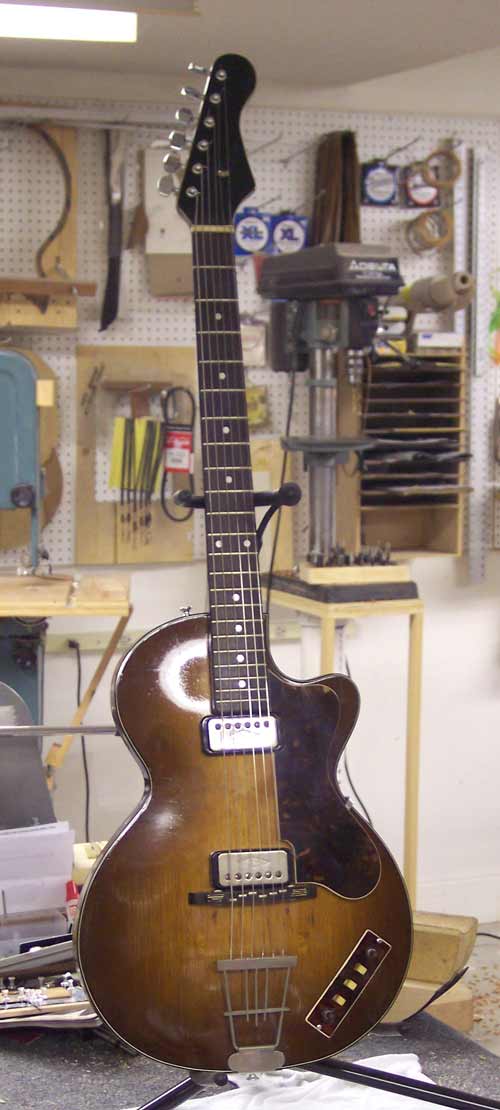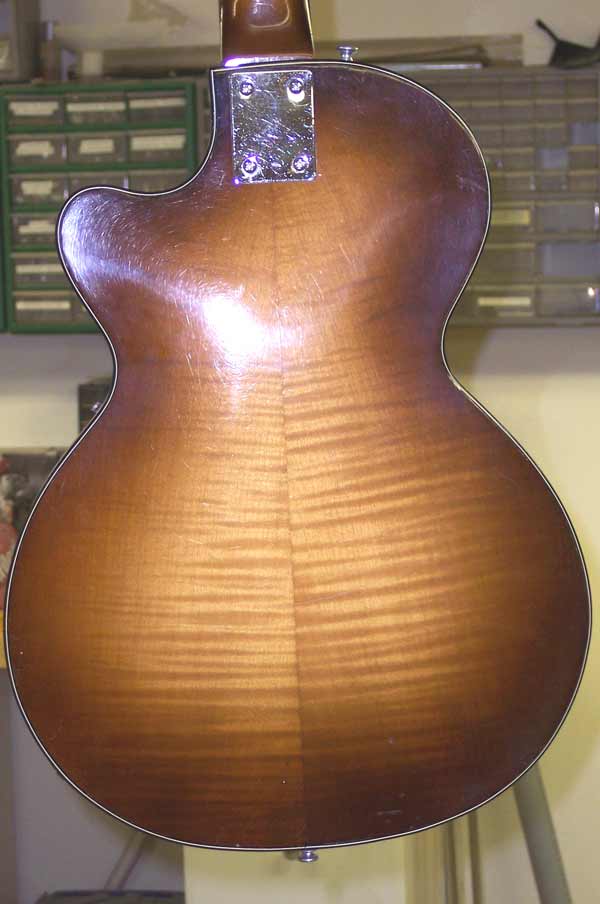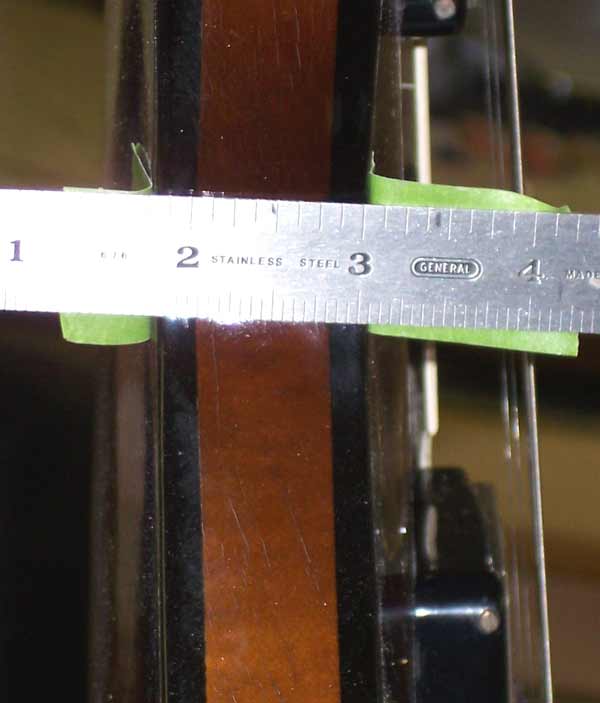 Note the very thin 1.25" deep body on this version of the Hofner Club.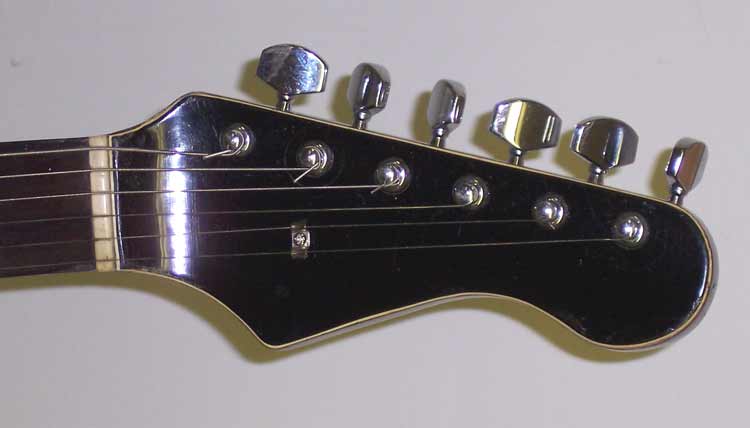 The neck appears to be the type used by Hofner during the very early 1960's for their solid guitar range. It is bolted to the body, rather than glued. Note the absence of a zero fret, the non-laminated nut, and any headstock logo. The tuners are almost certainly not the originals.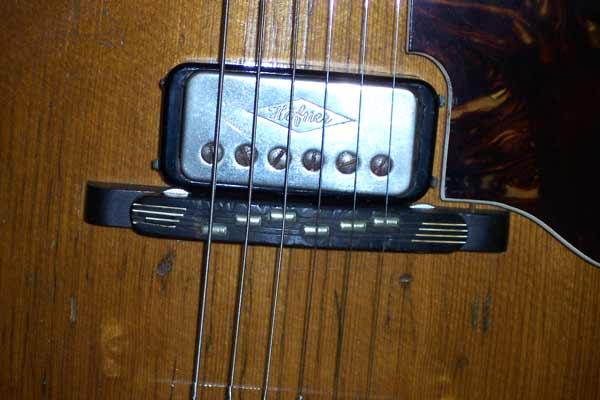 Hofner Type 510 Single-coil pickup, and the usual Hofner slotted bridge as fitted to all other "Club" models.
---
Return to VISITORS' GALLERY - HOFNER ARCHTOPS & SEMIS