1950's HOFNER MODEL 463 PLECTRUM GUITAR


COURTESY OF J. L. MYERS, NASHVILLE, TENNESSEE, USA: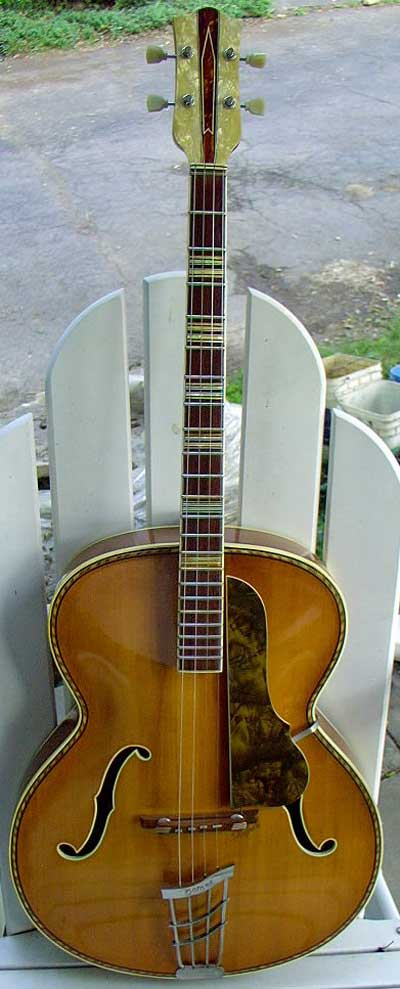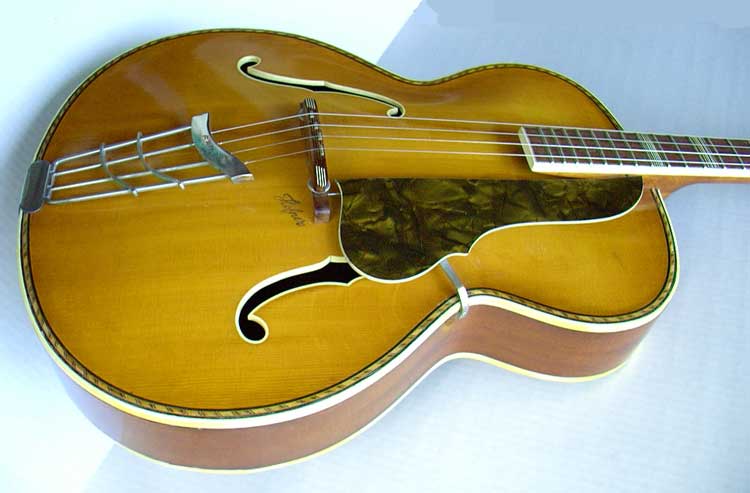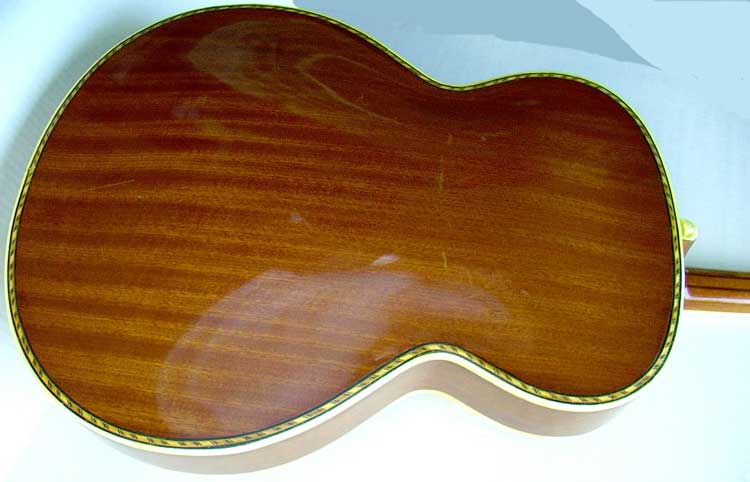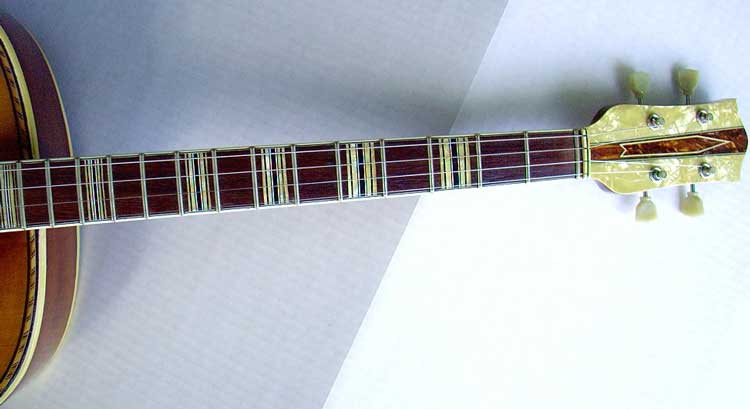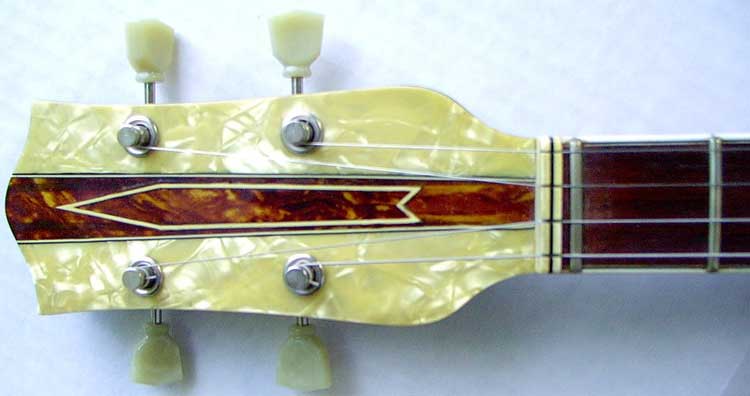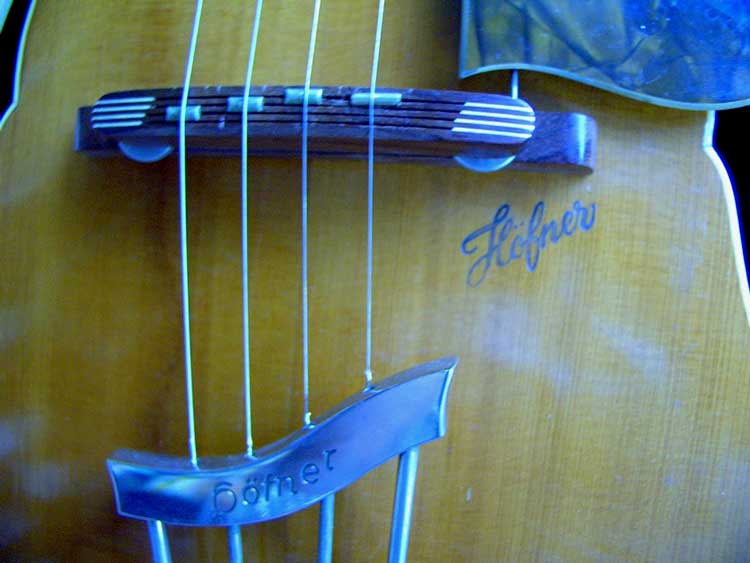 'J. L. M.' EXPLAINS:

"The term 'plectrum' refers to the tuning & layout of the 'other' (i.e., not tenor) four string banjo type. Plectrums have 22 frets (ALWAYS) and a scale length of 26 to 27 inches. The tuning is CGBD. Appearance is like a tenor guitar with an unusually long neck. They were meant for the chord melody style of playing. Tenor guitars (CGDA and 19 frets) are of course much more common.

Plectrum guitars were made by Gibson, Epiphone, Guild & Vega for plectrum banjoists who wanted to make the switch to guitar without re-learning everything! My guess is that Vega made the most plectrum guitars due to their place as one of the premiere banjo makers...tenor & plectrum guitars were both catalogued & available (pre-war).
---
Return to VISITORS' GALLERY - HOFNER ARCHTOPS & SEMIS