c1970 HOFNER MODEL 4572WZM SEMI-ACOUSTIC GUITAR


COURTESY OF MAC HALLIWELL, CAMBRIDGESHIRE, ENGLAND:
(NOTE: This guitar is FOR SALE. For further details, contact Mac by clicking HERE.)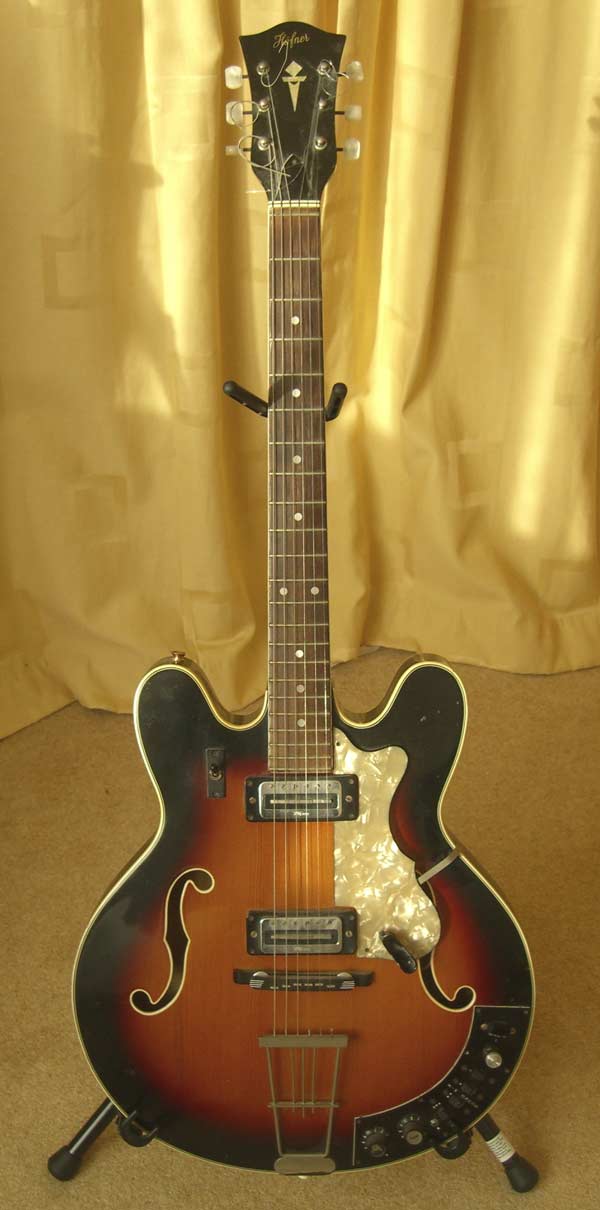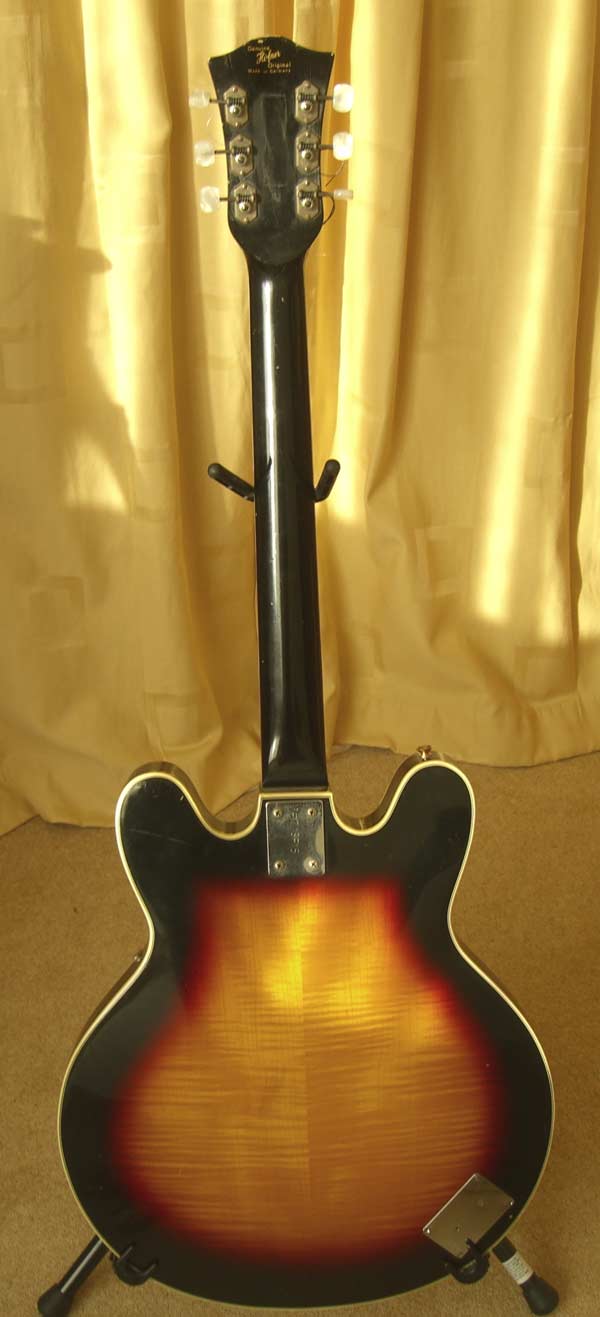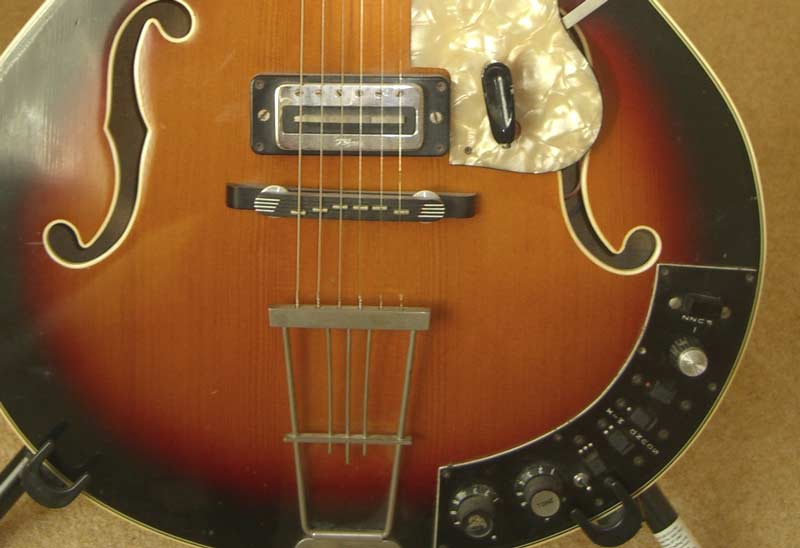 Note the (little finger-operated) Wah-Wah control located on the pickguard.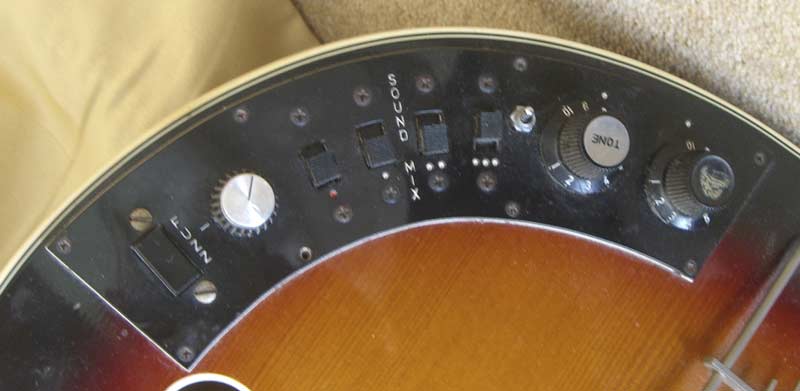 The main control panel, showing the switch and rotary control to operate the Fuzz effect on the left of the panel, and the "Sound Mix" switches in the centre. The two rotary controls on the right are master tone and volume.

---
Return to VISITORS' GALLERY - HOFNER ARCHTOPS & SEMIS