1989 HOFNER AZ AWARD ELECTRIC ARCHTOP GUITAR
SERIAL No: 908314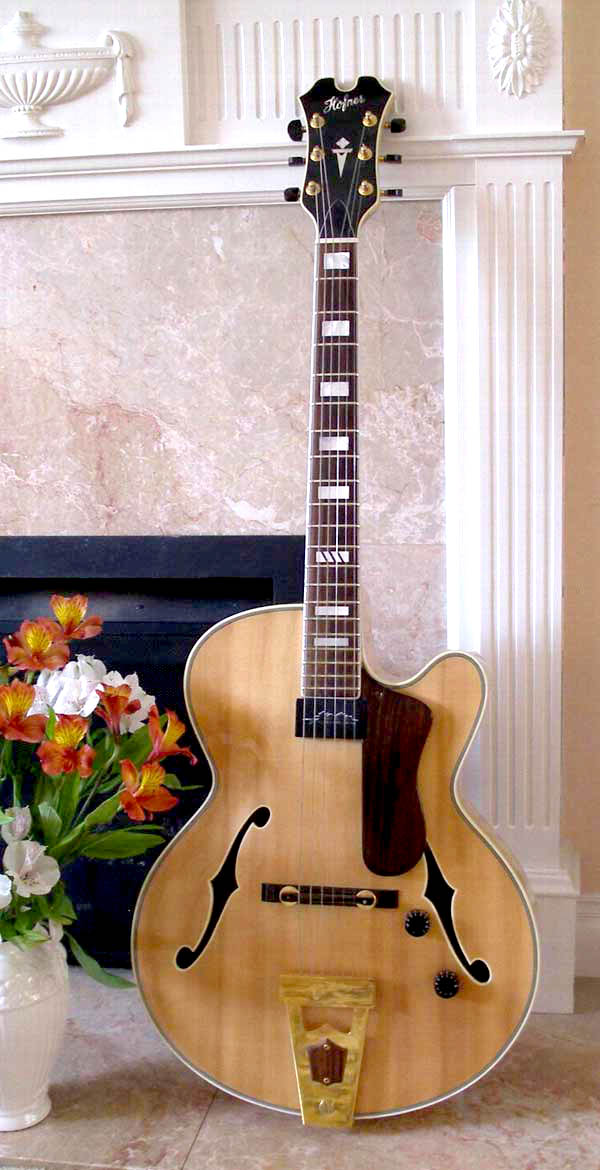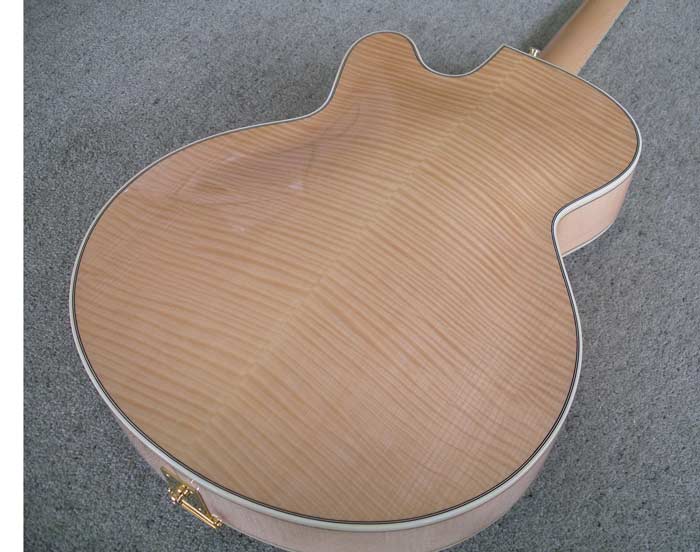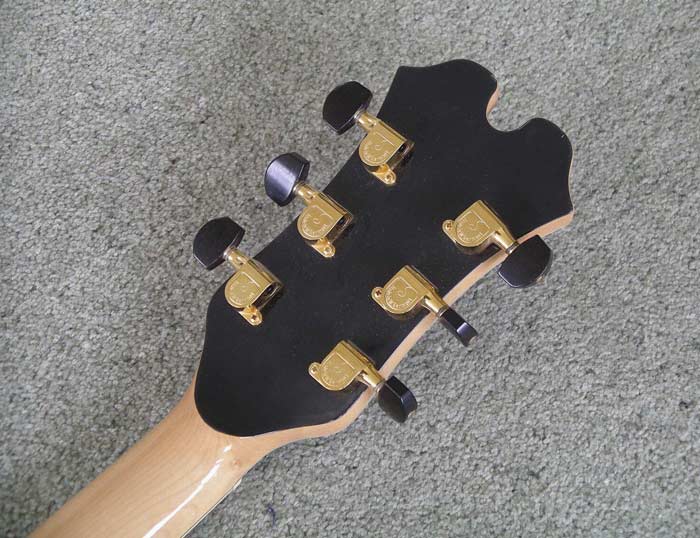 ALAN GIVES HIS OPINION ON THE AZ AWARD:
First impressions:

"Blondie", as she was known by her previous owner, arrived very cold after a four day journey from Austria. I don't know any prior history of this '89 guitar but she is virtually Mint with only very minor fret wear in one or two areas. She is beautifully made, from the second series which has the Hofner and not Zoller logo on the headstock. There are real cues that this model set new standards for the "New"archtops which followed, and I can see strong manufacturing and quality similarities with my New President (Jazz Cafe) for example.

What a difference it makes to play a guitar designed or at least heavily influenced by a guitarist. The one piece neck is quite unlike any other Hofner - easy to hold, slender, easy to negotiate, comfortable and just feels natural. It is closest in feel to my 1965 Hofner 4577 but with much more fretboard radius than usual. Great for chordal work, not quite so good for fingering! Moreover it is clear that Attila Zoller really thought through the design. He had already designed the pickup, but the guitar and pickup are beautifully matched. He also experimented with strings which resulted in the La Bella Flatwound range where all strings are balanced. The Bridge reflects this with no need for compensation on the B string. When you play the same note in different positions it sounds just the same!! Perfect.

Then you play .......and it just gets better and better. I have played several hand carved Spruce top archtops but the tone from the Award is so more complete, both mellow and resonant with very good sustain. Acoustically, Blondie has excellent tone and perfect string separation, all enhanced greatly by the wonderful Shadow AZ pickup. These have been my pickup of choice ever since I first used one on La Provencale. Amplified, she sounds equal in my view to the very best Guild or Benedetto and certainly better than most Gibson hand carved archtops.
After a month or so:

My appreciation of this lovely guitar just grows. It is now the AZ Award that is played each day. I have had to adapt a little to the subtleties of this lovely old guitar but it feels right. Taking everything into account, for a Jazzer, this must rank as Hofners best ever!
---
Return to VISITORS' GALLERY - HOFNER ARCHTOPS & SEMIS