1980/81 HOFNER MODEL T6-S SEMI-ACOUSTIC GUITAR
SERIAL No: 210624

This guitar is factory-fitted with two Di Marzio humbucking pickups, with active electronics.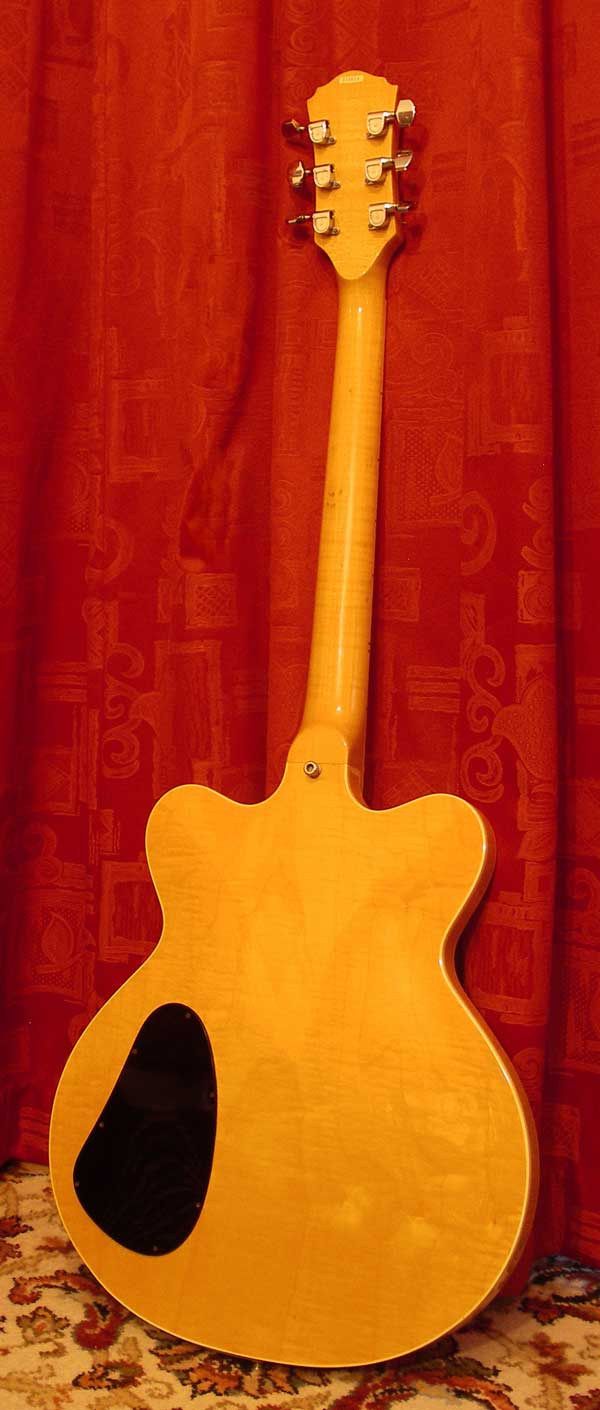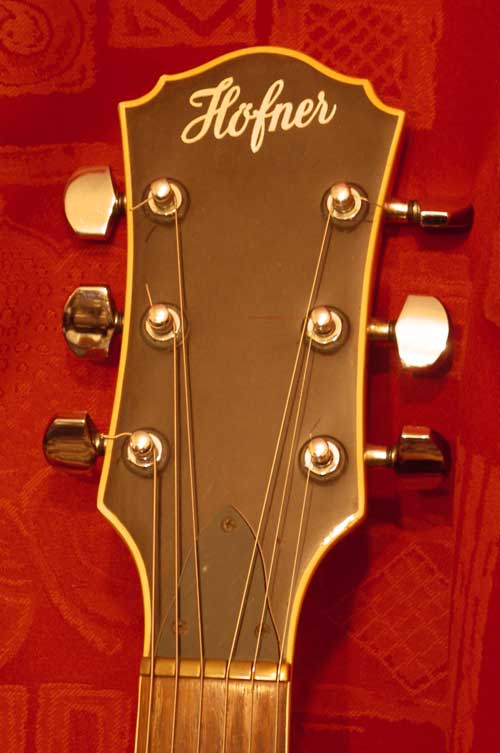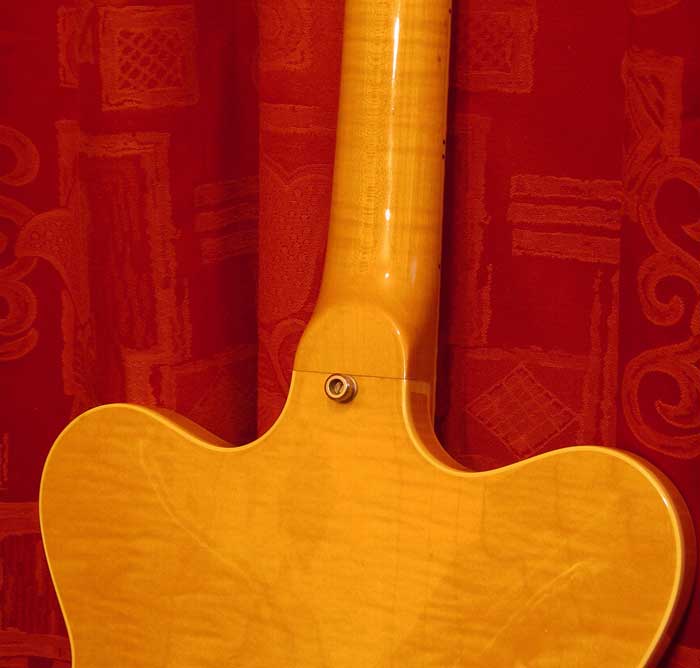 Note the nicely flamed one-piece maple neck, and one piece maple back.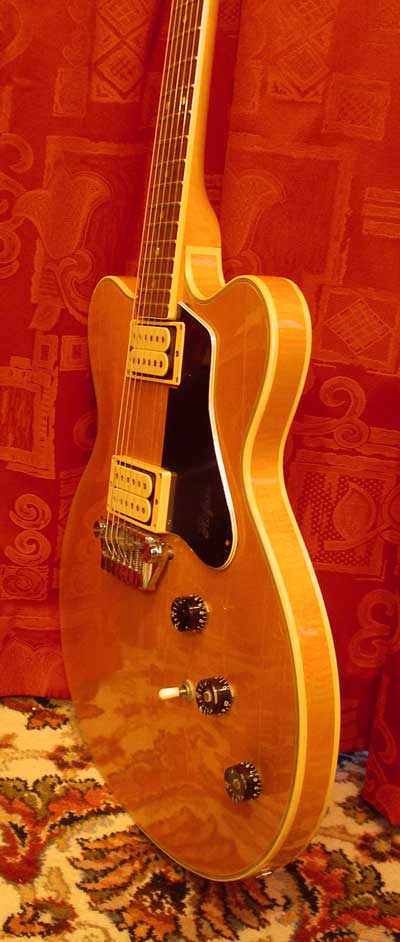 The guitar's 30mm body width is nicely shown in this photo. The top of the body is laminated spruce.


ALAN COMMENTS ON THE T6S:
"It is the twin Di Marzio version, factory fitted. These pickups are amazingly powerful - quite a handful on active circuit. Interestingly, Hofner mastered the volume boost problem that Gibson always suffered and designed their active circuit to compensate so that you can toggle between passive and active and the volume stays the same - very clever and just what a player needs. On passive it has a conventional tone control although it is very subtle, on active the acoustic filter (notch filter) works like an EQ but with compensated top end. When the filter is rolled off toward Bass, the top end notes still retain their volume so that the sound doesn't become dark and muddy. Again, very clever. It overcomes that problem of not being able to play top end melody when the tone is fully on Bass. With this arrangement you can!
The body is true semi-acoustic. The sustain bar is full length with an acoustic pocket either side but the absence of f-holes means that it is hardly acoustic at all. On the other hand, brilliant for negating feedback so, all round, quite a machine.
I suspect that Hofner were much impressed when designing the T6S by Gibson's ES Artist model, which also did not have f-holes and used active circuitry."
---
Return to VISITORS' GALLERY - HOFNER ARCHTOPS & SEMIS