1987 HOFNER NIGHTINGALE ANNIVERSARY SEMI-ACOUSTIC GUITAR
SERIAL No: 710202
PHOTOS COURTESY OF ALAN PATRICK, BERLIN, GERMANY.
GUITAR NOW OWNED BY BOB COCOZZA, FLORIDA, USA: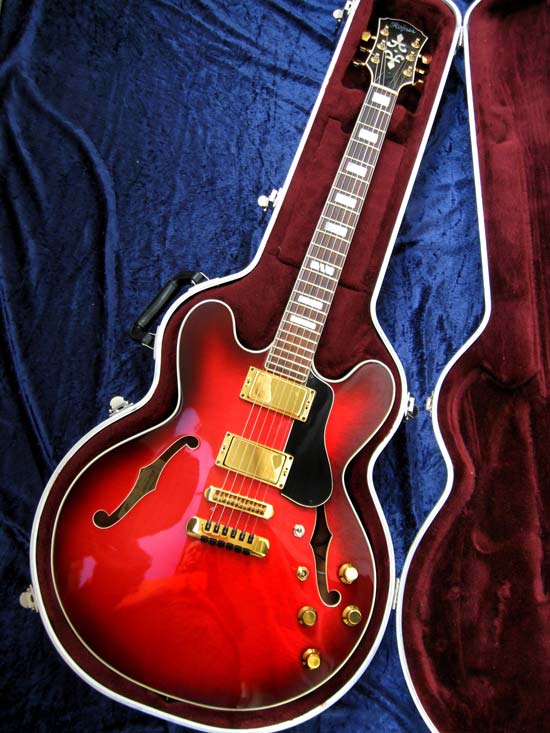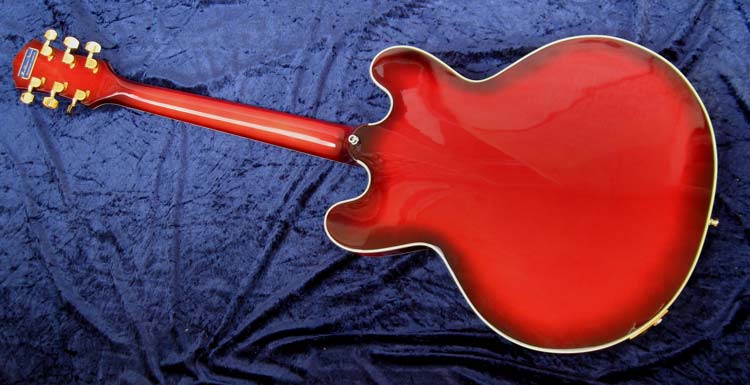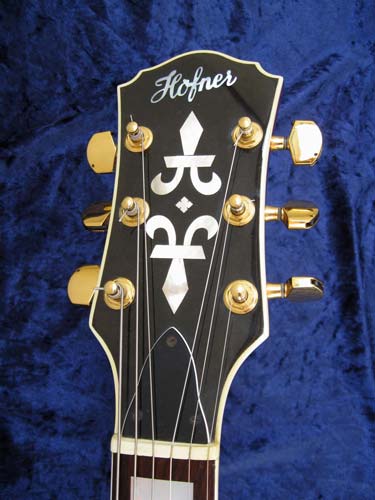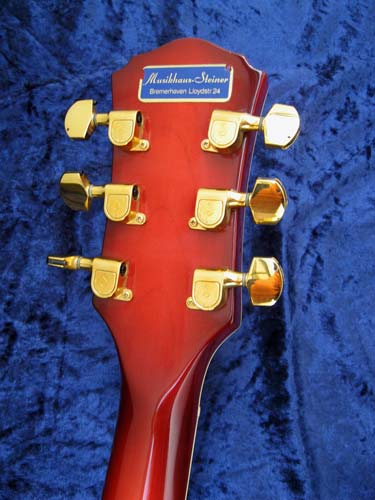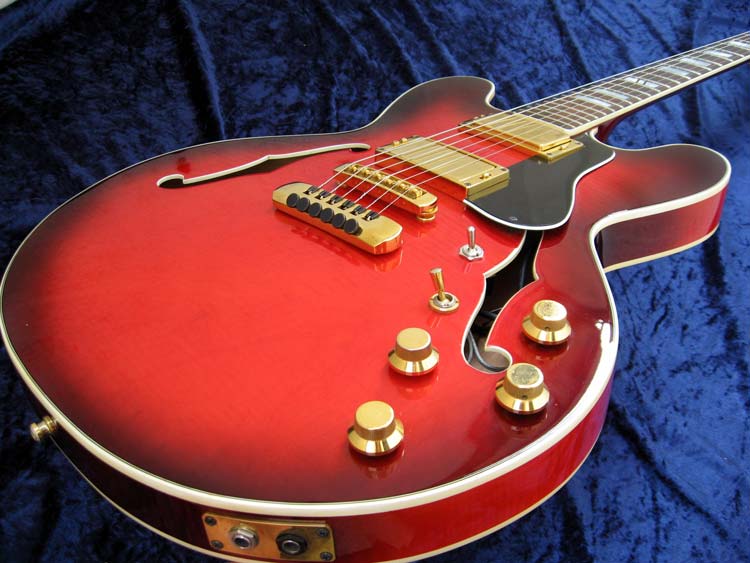 Note that the original master volume rotary control has been replaced by a two way switch that changes the bridge pickup from series to parallel.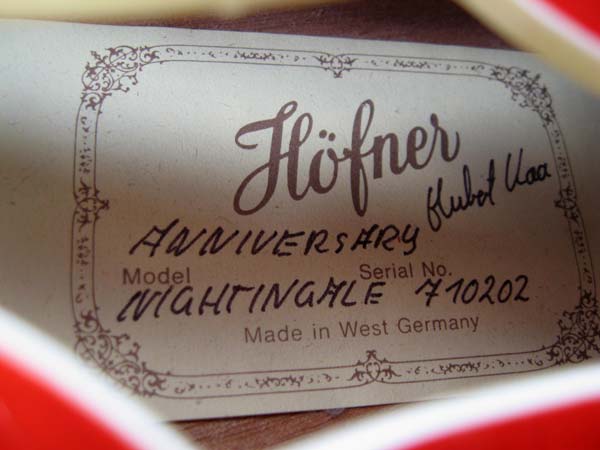 The Serial Number indicates that this guitar was the second one "signed-off" by Hubert Kaa on the 20th October, 1987.

Just by way of comparison.........
---
Return to VISITORS' GALLERY - HOFNER ARCHTOPS & SEMIS