Early 1980's HOFNER MODEL A2 HL SEMI-ACOUSTIC GUITAR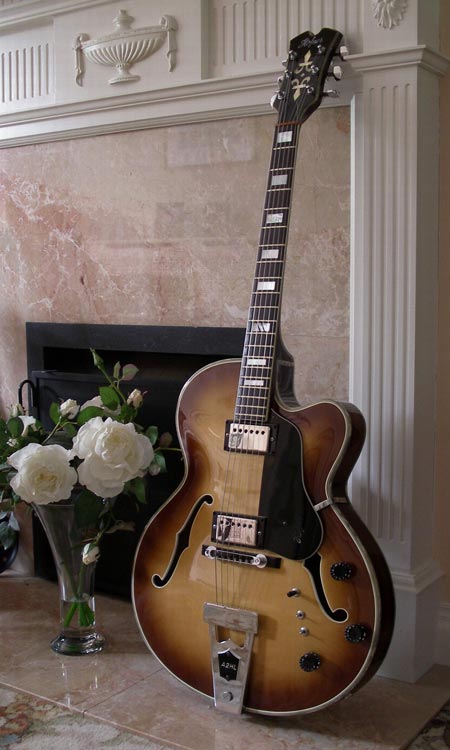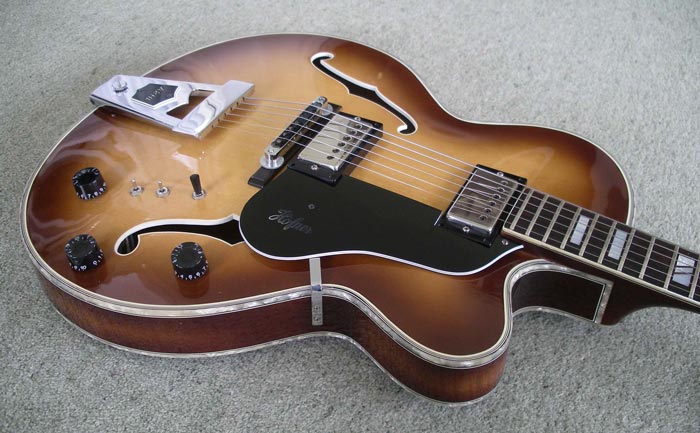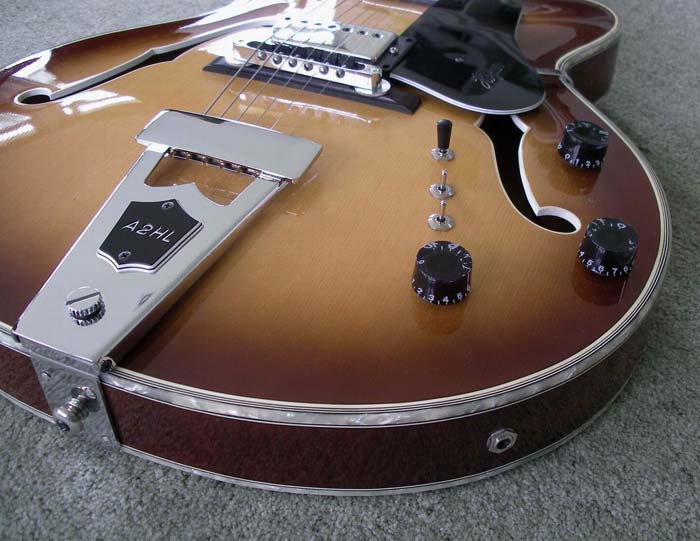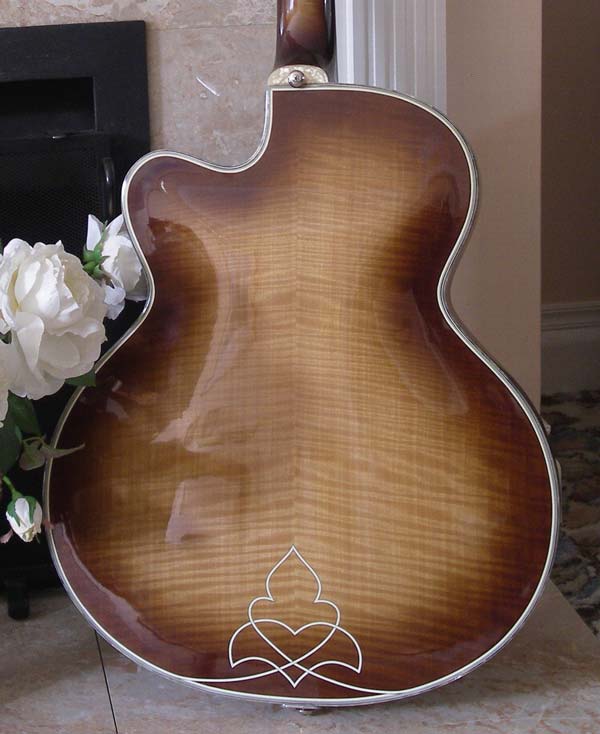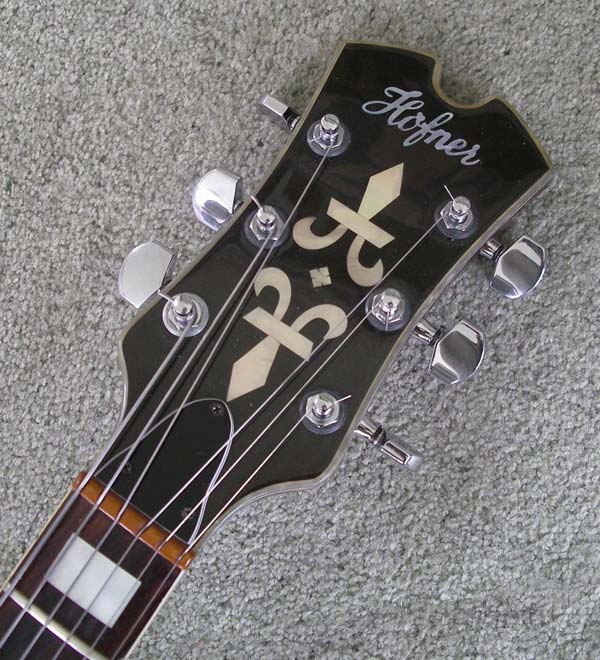 ALAN EXPLAINS ABOUT HIS GUITAR:
"The A2 has only had one owner, from whom I bought it earlier this year (2007). He told me that, living near the factory in the late 70's as a teenager, he had called in one Saturday hoping to buy a guitar......but with limited funds! As he describes it, he spent a happy afternoon with Christian Benker playing everything that was for sale. Sensing that he was not sure what to buy, Herr Benker disappeared to a large cupboard and reappeared with the A2. It was a prototype, dated Dec '79; the production model being launched the following year. All the switches and knobs were persuasive it seems and Christian was quite happy to sell it, without a case, at a reasonable price!!! It has lived near to Bubenreuth ever since.

Fortunately for me, it's original owner never quite took to it and went back to his old Strat. Consequently, it is just like new. It is really lovely to play although at the moment I can't replicate the same sound twice - far too many switches!! I need to experiment with strings as well. Currently I have my favourite D'Asquito SS Flatwound 11's on, but they seem to emphasis the Bass register. I suspect the A2 is rather bassey anyway so I may try Thomastics instead."
MICHAEL, THE GUITARS ORIGINAL OWNER, EXPLAINS ABOUT THE OPERATION OF THE ELECTRICS:

"The black toggle is for changing the pickups. Three locations for mixing both pickups and to separate the indivdual bridge or neck-pickup, as is usual.

The two silver toggles are for each humbucker. The left position looking down the guitar in playing position is humbucking style, the neutral position is for single-coil, and the right is for "out of phase". You can combine the three switches as you like! The sound changes from fat to hollow.

The volume pot is with correction of the high-frequency; that means if you play with low output or with high output, the high frequencies are on the same level. You don't have to play with the Volume on 10 to hear the best tone.

The next knob is the tone control. It works very straight and efficient through the hole range.

The last knob is a so called "low range filter". The endorser at the Höfner factory told me that this function is for revealing the natural sound-spectrum of the guitar. He also said, it doesn't work together with the tone control, because you are lifting the heights and the other is depressing the depths. I think really that the best way is to experiment for one's self though!

All three knobs are working for all pickups."
---
Return to VISITORS' GALLERY - HOFNER ARCHTOPS & SEMIS